Where the world gathers for
plating, anodizing, & finishing Q&As since 1989
-----
Is Tin use restricted in Hot Dip Galvanizing in Europe?
June 18, 2012
Q. From a normally reliable source, I have heard that the maximum allowable tin in hot dip galvanizing baths in "Europe" is now limited to a maximum of 0.035%. Can anybody verify this new regulation?

From the same source, I was told that the reason for this tin maximum was the cracking of the steel when the tin in the zinc exceeded about 0.3%.

Regards,
Dr. Thomas H. Cook
Galvanizing Consultant - Hot Springs, South Dakota, USA
---
June 19, 2012
A. Can verify that Sn is restricted, but don't have the levels to hand. Sounds about right.

There's been several European universities working on the phenomenon known as "liquid metal assisted cracking", (LMAC) which seems to be where HDGalv reveals and exacerbates stress cracking in inappropriately fabricated steel, mainly structural.
There's now a code of practice to reduce the (already very low) incidence of this.
The bath chemistry seems quite different by country in Europe, for example no known examples of the levels of Sn are in the UK industry, but more common in Germany.
The extensive research has shown that reducing Sn below a easily achievable low level virtually eliminates the incidence, but there are other factors involved.

Geoff Crowley
Crithwood Ltd.
Westfield, Scotland, UK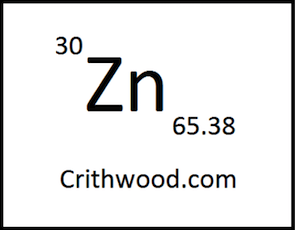 ---
June 28, 2012
A. Hello,

In fact there is not a real restriction but as correctly Geoff appointed, Germany has introduced DaSt standard that limits the % of elements to have in galvanizing kettle and for specific applications, one of them being Sn.
Besides this, "good sense" and a lot of investigation studies still go on regarding Sn alloying.
Marco Antunes
- Hagen, Germany
---
July 6, 2012
A. Marco:

The ruling seems to be "DASt-Richtlinie 022."

This thread is closely related to letter No. 47095.

According to T.J. Kinstler: (Only on susceptible tubes)

".Lead in the galvanizing bath increased both the incidence and severity of cracking."

".nickel additions to PW baths (1%lead) did not adversely influence cracking."

".The occurrence and extent of cracking in baths containing tin and bismuth below approx. 0.2% were the same as PW zinc baths."

"When levels of tin or bismuth exceeded 0.2% the size of the cracks became greater than PW baths. As the tin levels increased above 0.3% crack size continued to increase...."

I believe the above statements were made by a North American Zinc Company which has done crack studies. What seems to be lacking are SHG crack results.

I have not yet been able to obtain DASt-Richtlinie 022.

Regards,
Dr. Thomas H. Cook
Galvanizing Consultant - Hot Springs, South Dakota, USA
---
July 9, 2012
A. Dear Tom,

You are correct on the full name of the standard - DASt Richtlinie 022, which was issued on August 2009.
What you mention was a study released some time ago - can't be precise when but read it and relates several zinc bath chemistries to the risk of cracking and tin was on of the elements that clearly gave some relevant risk.

This standard was issued by German Steel Committee to be applied to structural steel components in order to discuss and implement measures to maintain structural safety and usability of the same galvanized material but goes far beyond galvanizing, addressing also designers and steel manufacturers to this.

As I recall reading, there are some other studies on this Sn subject.

Marco Antunes
- Hagen, Germany
----
Ed. note: For an English language introduction to DASt Richtlinie 022, please see:
translate.google.com/translate?hl=en&sl=de&u=http://www.feuerverzinken.com/DASt-Richtlinie-022-Einfuehr.677.0.html
---
July 18, 2012
A. It seems that this German standard can be purchased for 20 euros at: DASt-Richtlinie 022 and it is in both German and English.

It also seems that in North America, since tin is almost never used anymore. the steel cracking problems of 2000 to 2006 have gone away. I think in Europe and Germany these cracking problems were greater and lasted longer (perhaps even now). On the internet there are many, many photos of these cracking problems and I believe most are from Germany and Europe.
Dr. Thomas H. Cook
Galvanizing Consultant - Hot Springs, South Dakota, USA