Where the world gathers for
plating, anodizing, & finishing Q&As since 1989
-----
Choosing a coating testing regimen
June 11, 2012
Q. We have a customer who is interested in comparing his existing paint coating to a proposed galvanized and powdercoated solution.
Currently, steel components are shot blasted and painted. The paint is a 2 pack epoxy with typically a zinc phosphate primer under.
The steel components then suffer serious mechanical abuse, being used in the offshore oil industry. They get shunted by forklift, loaded on to boats by cranes, offloaded onto oil rigs, back to boats, back to shore, off somewhere else, left in the yard for months, etc etc. In short the coating doesn't last.
The coating serves two purposes. Corrosion protection and identification. (Colour).

In considering using hot dip galv for corrosion protection, it is felt that this will far better withstand the rigorous handling, and the powdercoating over the top, will provide the identification colour. While the powdercoat might end up chipped and scratched just as the paint does, the galv underneath will be more robust and prevent corrosion for longer.

But this is a big step to change, so some form of sample testing comparison is required to validate the assertion that the proposed is a better solution.

Salt spray is an obvious suggestion, but it is widely acknowledged that standard salt spray, or even acetic salt spray is not a representative test on galv. It is widely used on painted steel samples though, and even while this form of testing is also notoriously not reproducible, it is at least comparative in a single testing, from one sample to another.

Can the experts here suggest some form of testing, either salt spray, modified salt spray, or perhaps something entirely different, in order to be able to make a fair comparison between these two coating systems, to predict the relative performance of real life material in such an environment as described?

Geoff Crowley
Crithwood Ltd.
Westfield, Scotland, UK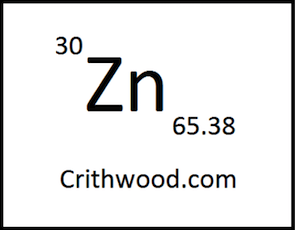 ---

A. For this sort of use, you may have to devise a test.

Considering it's for off-shore drilling, salt spray isn't entirely inappropriate. Mechanically abuse to the point of multiple breaks in the powder coat, followed by salt spray is somewhere near real life.

Observe how severe the mechanical abuse is expected to be then bang it with a hammer, or drag behind a truck as seems appropriate. Control the number of hammer blows or miles dragged. ;-)

Certainly hot dip-powder coat will prove far superior.




Jeffrey Holmes, CEF




Spartanburg, South Carolina






---

A. Geoff,
I have been in this game long enough to know that none of us are experts. At best, we are avid learners and sharers of experience.
There is no doubt that standard Salt spray test techniques unfairly disadvantage HDG's actual performance in real world situations.
Surely then, the answer is to actually duplicate real world worst conditions as a real test?
Confronted with this same dilemma years ago I subjected samples to "real world" testing by immersing specimens at half tide mark and leaving them for 6 months.
I can assure you that a properly powdercoated, HDG substrate won out most convincingly.
Some times you just have to take the bull by the horns and demonstrate the superiority of your process in real terms.
Put your samples in the Atlantic or the North Sea preferably near a Marina where they will be disturbed by boat wake.

The Academics usually catch up a decade or two later.

It is possible to fudge Salt Spray results but as your process is genuinely superior why bother?

Regards,
Bill
And hurry up with the degassing problem solution.


William Doherty




Trainer - Salamander Bay, Australia






---

A. Good day Geoff.
I am by no means well versed in the "proven testing" of materials. We do know all test matrixes indicate process qualification.
Here are my thoughts;
Prepare test panels as A) current coating, B) proposed coating.
On half of the surfaces perform adhesion tests as per:
BATS 4860 TY I /TY II CL 2
FED-STD-141 Method 6301.
Since the components are subject to wear and tear in the real world, why not try to simulate conditions?
After the adhesion tests maybe a heat cycle followed by a cold cycle, and then exposure to salt spray.
Again, these are only my thoughts on the matter.
I am curious as to other thoughts, as it relates to testing in controlled conditions as compared to real time.
Regards,


Eric Bogner




- Toronto, Ontario, Canada






---

A. Hi Geoff,

Considering your situation, I would suggest that salt spray would be a suitable test, especially as it is a direct comparison of performance and the environmental conditions that the parts are seeing in-service.

A simple salt spray may take a long time to produce results, so the panels need to simulate the damage likely to be seen in use. The standard way to do this is simply to scribe a cross on the panel to the base material before placing in the salt spray cabinet. We have used this method of coating evaluation for a number of years and as a direct comparison method it is a good indicator of comparative performance.

Obviously the only real test would be natural weathering, but as these tests typically run for years rather than weeks it is rarely practical. Accelerated weathering tests suffer from the same arguments than salt spray often suffers from in that they are not a good indicator of in-service performance and their true use is in comparative testing.

Certainly for initial trials I would stick to salt spray, as a friend often says to me "keep it simple stupid".

Brian Terry




Aerospace - Yeovil, Somerset, UK