Where the world gathers for
plating, anodizing, & finishing Q&As since 1989
-----
Acid Chloride Zinc Anode Polarization
June 8, 2012
Q. I have a potassium chloride/boric acid plating tank and I am having trouble with the anodes polarizing over the course of 3 to 4 months. We use 2" round zinc balls 99.99% in titanium baskets with bags over them. We have been using this bath for about 6 years now and it has started to become a frequent problem for the last 2-3 years. We have tried many things. We keep the pH lower (around 5.2) to keep the balls dissolved and we remove the anodes from the solution when not using the tank to keep the zinc metal concentration from climbing. This hasn't helped. What else could be causing this? I have been told nickel contamination could be a factor. Currently our tank has 21 mg/L of nickel. How do I get rid of this and is there a way of "depolarizing" the old anodes in order to reuse them?

Thanks for the help,
Steve Horst
Plating Supervisor - Walkerton, Ontario, Canada
---
June 8, 2012
A. Hi Steve.
Although some shops may remove their zinc anodes when not in use, many if most shops do not. I'm having a hard time seeing how that would help solve the problem of anode polarization -- which is indicated by too little zinc going into solution, isn't it?
Why not leave the anodes in the tanks and see if your polarization problem goes away?
That does seem like a lot nickel in solution. Any clue where it is coming from?
Regards,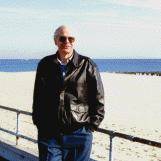 Ted Mooney
, P.E.
Striving to live Aloha
finishing.com - Pine Beach, New Jersey
---
June 12, 2012
Q. The nickel contamination comes from carry over from our bright nickel plating bath sharing a transfer rinse tank on our rack line. We started separating the anodes from the solution because we were having a problem with having too much zinc in our plating bath. We normally run around 32-34 g/L of zinc metal and start seeing problems once it climbs above 37 g/L. Around the same time as it climbs up, not long after is when we have an issue with the polarization. I can't really stop the nickel from getting in there, that's why I was wondering if there is something I can do to get it out. Also any ideas on how to reuse the polarized zinc anodes?
Steve Horst
- Walkerton, Ontario, Canada
---
June 13, 2012
A. Hi Steve.
I've heard of polarized nickel anodes, and improperly filmed tin anodes, and dirty lead anodes, but I guess my problem here is that I've never heard of polarized zinc anodes :-)
I'm not saying they can't/don't exist, I've just never heard of them and am having a hard time picturing what you mean. You say they still readily dissolve into solution, in fact that they dissolve too much. So what do you mean by "polarized" -- that they won't conduct current? Or what is it about them that renders them distinguishable from other anodes and unusable, and causes you to call them "polarized"?
Do you think it is possible that they are coated with nickel via immersion plating and the nickel is what is polarized? Perhaps you can have a "polarized" zinc anode auger analyzed for the chemical composition of the surface?
Sorry, but this situation is beyond my experience, and it may be that you will have to do whatever is necessary (like a D.I. nickel rinse before the transfer tank) to keep the nickel out of the zinc plating tank. It is possible that the nickel can be dummied out -- can you try that in a Hull Cell? But it seems strange that nickel would plate out on the anodes rather than on the work.
Regards,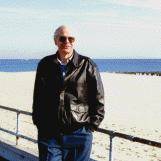 Ted Mooney
, P.E.
Striving to live Aloha
finishing.com - Pine Beach, New Jersey