Where the world has
gathered for finishing Q&As since 1989
NEED MASKING HELP FOR TYPE 1,2,3 ANODIZING
(
-----
)
finishing.com is possible thanks to our supporting advertisers, including:


Current postings:
September 8, 2021
Q. Hi William
Did you get around to using that plasti-dip method as I need to hard anodize some piston ring grooves and I'm trying to protect the inside of the piston as it is machined. Due to it being intricate we are getting leakages.

So was hoping a couple coats of plasti-dip will work
Thanks,
Josh
Joshua Sidhu
Prod Eng - Northampton, UK
---
September 2021
A. Hi Josh. William's posting was from 9 years ago, so a response isn't likely. But there are masking products made specifically for masking for anodizing as opposed to just general purpose plastic coatings for pliers handles, etc., and I would expect them to be substantially better.
Luck & Regards,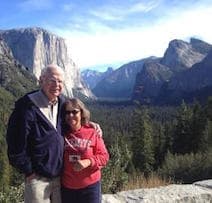 Ted Mooney
, P.E. RET
Striving to live Aloha
finishing.com - Pine Beach, New Jersey
---
September 25, 2021
A. Joshua

If the groove is not open to the 'inside' of the piston, such as an oil control ring groove, you might consider using an o-ring to seal it off. Use one of a large enough material diameter to sit on the top of the groove, and a diameter size small enough to provide sufficient pressure to maintain a seal.
Willie Alexander
- Green Mountain Fall, Colorado
---
September 28, 2021
A. Adding to this, if you're still getting leakage, you might need to make a rigid internal fixture to hold the o ring(s) in place. I'm assuming youre trying to mask a bore. Get creative with polypropylene bar stock, a lathe, and plastic bolts. Be aware of the fact that any air/void space left in a rigid masked bore will expand from the heat generated in processing and can blow out. Pics or a sketch of your challenge would be helpful.

Another option is uv-curable liquid masking combined with green acrylic powdercoating tape for edge definition. Both products are tried and proven in ano tanks.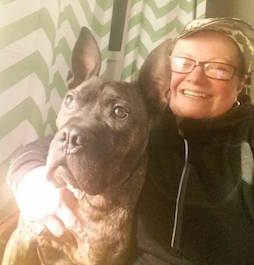 Rachel Mackintosh
Lab Rat and some other things - Greenfield, Vermont
---
---
---
Closely related Q&A's, oldest first:
June 6, 2012
Q. I have been in the anodizing world for about 6 years. I have struggled with trying to find a good masking that will hold up in chromic and sulfuric acid. We do a lot of parts that have to be cosmeticly perfect. I have seen stuff on the computer about using silk screening; I would like to gain more info on this process.
Zack Swanson
plating manager - North Carolina
---
June 21, 2012
A. Hi Zack,

I know you are asking about silk-screening for masking (a topic I can't address), but since you haven't gotten any responses yet, I figured I'd at least provide something to try and help you.

Lots of anodizers find success with green polyester masking tape - the same kind that powder coaters use for masking their parts. Pretty much any masking supplier can help you with this material. The key to getting good stop-off for anodizing is to understand how this kind of tape works:

It is pressure-sensitive.

That means two things: One, you have to apply pressure to activate the adhesive. Not ridiculously hard pressure, but a good push down that is more than simply laying the tape in place (particularly along the edges, where you need good stop-off). And two, you need to WAIT. Pressure sensitive adhesives literally "flow" over time into the microscopic crevices in the metal. Because of the type of process anodizing is (changing the surface structure of the aluminum) compared to other applied metal finishes, that waiting period is important. Ideally, wait 24 hours. If you can't wait that long, make it at least 4 to 8 hours, to give the adhesive time to provide a better stop off.

Of course, since you were asking about silk screening, perhaps you require intricate/detailed masking that may not be well-suited to tapes. But if you can, give it a try and see what results you get. Hope that helps.
David Fuller
- Monee, Illinois
---
June 22, 2012

That was a truly informative posting, David. Thanks!
Regards,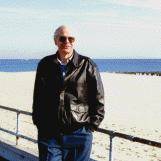 Ted Mooney
, P.E.
Striving to live Aloha
finishing.com - Pine Beach, New Jersey
---
June 30, 2012
A. Hello. I've been thinking up a process for some car wheels a mate of mine is making for me. The wheel construction is a 2-piece (cast centre and spun rim/hoop), then welded together, as in the centre is welded into the wheel rim/hoop to form a then 1-piece wheel. I want to use a dull clear anodising on the outer part of the rim (the part one sees) both for aesthetics and to stop corrosion (I hate polishing wheels). The reason I don't want to anodise the entire rim/hoop is that when it comes to welding the centre into the wheel, that's where my mate says "problems" so it's best to weld to non-anodised aluminium.
I've been thinking of experimenting with something along the lines of Plastidip.

or the type of "brush on" plastic tape I've seen advertised and hopefully it won't dissolve during the anodising process and can be removed after to provide a non-anodised area for the welding to be completed successfully/safely.
It will be some time before I get around to experimenting but if the spray type product will survive the anodising process, then intricate shapes could possibly be masked up, sprayed and then masking stencil/tape removed and only leaving the "spray on tape" (ha, for want of a better description). Have a look at a product called Plastidip to use as a spray tape (I think the products are called Performix -- it's just a product thats been on my list of things to experiment with). Have a look on Youtube where it shows people using it to color their wheels, and it can be removed (it's like a rubberised coating).
William John
- Melbourne, Australia
finishing.com is possible thanks to our supporting advertisers, including: