Where the world gathers for
plating, anodizing, & finishing Q&As since 1989
-----
Questions about Activation & Adhesion in Electroplating
May 29, 2012
Q. Hi,

Let me preface: I am not a chemist nor am I a professional at electroplating. Circumstance has made me the person in charge of electroplating at my company and I did not have a mentor nor a background in electroplating before I started.

I have a few very general questions related to activation of the base metal (304SST) and surface adhesion. I am running an Acid-copper bath; I titrate and test regularly and the bath is optimized and producing terrific results.

Here are a few questions I have:
Why do some materials have poor adhesion? Is this simply because of an oxide layer or is there a more complex unpinning, such as microstructure and grain boundaries?

What is the reason for using a Nickel strike? What is special about nickel in regards to copper electroplating?

Can I activate SST 304 using a HCl pre-clean or is a Nickel strike absolutely necessary. (I am on a time crunch to produce a prototype - perfection is a luxury I cannot wait for)

I am also having difficulty electroplating copper onto a copper base metal. Why is this? Is this from the oxide layer? Some time ago, I cleaned copper parts in a Cu etchant and plated them, but I still had poor adhesion.

On a microscopic level, how do surfactants reduce the stress of the deposited copper?

What sort of pre-cleaning is recommended?

Any help is appreciated.

Thank you,
Charles
Charles McGuire
- Salt Lake City, Utah, USA
---
May 29, 2012
A. Hi Charles.
Although we mustn't forget that many adhesion problems are related to poor cleaning (lack of waterbreak-free surface), the oxides are the issue in the situation that you describe. Electroplating of metal should be upon metal, not upon oxides, for best adhesion.
The reason for a nickel strike is not just for the nickel, but for the highly acidic deposition environment whereby the oxides are dissolved and replaced with a thin layer of fresh metal. But the nickel strike itself must quickly receive subsequent plating, as the nickel will go passive just as the stainless steel did. So, for good adhesion, yes, the nickel strike is absolutely necessary.
Plating copper on copper is an absolute commonplace. For diecastings, for example, plating a layer of cyanide copper followed by a layer of acid copper is nearly universal. I suspect, but don't know, that you may be right about the copper having passivated. Usually electrocleaning and a quick dip in dilute sulphuric acid is sufficient to activate copper as far as I know.
Addition agents can reduce the stress in electrodeposited copper, or reduce porosity and enhance brightness by controlling the grain size. Basically, they shield the atoms of the electrodeposit to try to cause creation of new adatoms and steer the deposit away from formation of clumps. But I don't believe that it's the surfactant portion of the additive mix that does this; I think surfactants are there for the main purpose of dislodging hydrogen bubbles.
Regards,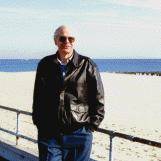 Ted Mooney
, P.E.
Striving to live Aloha
finishing.com - Pine Beach, New Jersey
---
June 4, 2012
Q. Hi Ted,

Thanks for the reply!

I have another, more specific, question for the plating community.

I am plating acid-copper on the internal structure of a RF device and I need to plate ~5um or less onto the parts. Once the parts have been plated, they are put into a braze furnace at temperatures ranging from ~750C-1020C. After the parts are removed from the braze furnace the electroplated copper changes color from a bright copper to a silverish color with copper undertones. The deposit is not vaporizing from the base metal and the deposited height can still be measured using a profilometer. Can you think of any reason why this would happen?

The base metal is cupronickel and I am not having any sort of adhesion problems and my acid-copper bath is within optimal plating parameters.

Thanks,
Charles
Charles McGuire
- Salt Lake City, Utah, USA