Where the world gathers for
plating, anodizing, & finishing Q&As since 1989
-----
Why do people use hazardous chrome plating?
An ongoing discussion beginning back in 2012 ...
May 28, 2012
Q. If there are so many alternatives available for good decorative as well as good surface properties without using hazardous chrome plating, what is the reason this process is still used and practiced worldwide?

Aseem A.
- Surat ,Guj, India
---
May 29, 2012
A. Hi, Aseem.
First off, chrome plated surfaces are not at all hazardous!
Yes, hazardous chemicals are used within the plating shop to apply the chrome plating, but there are few metal finishing processes that don't use hazardous chemicals. Many if not most metal surfaces require the use of nitric or hydrofluoric acids, cyanide, and other equally hazardous materials. And pharmaceuticals, bacterias, and viruses used in the practice of medicine are far more dangerous than chromic acid.
There are probably three reasons for the concern about chrome plating:
First is just simple confusion: old fashioned hexavalent chromate conversion coatings on aluminum and zinc did leave hexavalent chromium on the surface; chrome plating doesn't and never did.
Second is that there are a lot of nightmare superfund sites because of poor treatment and discharge practices in the past, like simply burying drums of chromic acid, or discharging untreated waste.
Third is that safety practices within the shop were (and to a degree probably still are) inadequate to protect the workers. I'd certainly be more comfortable with a beaker of chromic acid in my hands than a bag of AIDS-contaminated blood, but the medical profession learned to be careful a lot sooner than the metal finishing industry did :-)
Regards,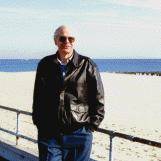 Ted Mooney
, P.E.
Striving to live Aloha
finishing.com - Pine Beach, New Jersey
---
May 31, 2012
A. A girl drank too much water over a period of time, lost her electrolytes and died. Should we ban drinking water or regulate how much each person can have?
I live on the Gulf of Mexico and several people die each year within 50 miles of me. Hundreds are rescued each year. Many swimming in areas with red flags out. Many swimming in areas of no life guards. Shall we fence off all of the beaches?

To repeat Ted, Chrome plating is not dangerous!! So, why ban it?? It is a functional engineering coating as well as a desired cosmetic coating.

Yes, there are a very few bad platers out there. Some of them are hobby platers.
People drive drunk and/or exceed the speed limit and or do not follow driving instructions and kill HUNDREDS of people each year. Should we ban autos and go back to bicycles or horses?
James Watts
- Navarre, Florida
---
June 6, 2012
A. And now to muddy the waters completely...

In the European Union (EU) we have a piece of legislation called REACh (stands for Registration, Evaluation and Authorization of Chemicals). A recent proposal is to add Chromium trioxide and solutions resulting from dissolving chromium trioxide to Annex XIV of the regulations. This will restrict the use of chromium trioxide and its solutions to Authorized use only, if the use isn't authorized then it will not be able to be used after a certain date (known as the "sunset date").

Now, certain uses are considered critical for safety reasons, others for socio-economic reasons so there will not be a blanket ban on the use of chromium plating solutions, but the uses will be severely curtailed.

Other countries are now putting in their version of REACh (look up China REACh, also understand India will be introducing a version, as will Japan. Don't be surprised if other countries also follow suit in one way or another).

Chromium trioxide is pretty nasty stuff if handled incorrectly, but in most of the western world the hexavalent chrome plating industry is heavily regulated (including maximum discharge limits, maximum operator exposure levels, maximum exhaust extract levels, minimum personal protective equipment requirements) that means the operator is very rarely in danger of exposure to the chemical. And to reiterate a point made by Ted, once plated there is no hexavalent chromium present, it is all in the zero valence state, so as plated is not considered harmful.
Brian Terry
Aerospace - Yeovil, Somerset, UK
---
June 15, 2012
A. Hold on guys - I reckon Aseem is only at school and has been told something that is technically incorrect, or possibly incorrectly phrased.

She appears to be under the illusion that chrome plated surfaces are dangerous, which, as all of you have said, is totally wrong and I agree with that sentiment. You have also all pointed out that it is the chemicals used in the process that are dangerous/hazardous, which is true. This makes the chromium plating process from a hexavalent system potentially dangerous and certainly hazardous (it cannot be potentially hazardous because it is the hazard).

We are not differentiating between chrome plating as a process and chrome plating as a product - the two are totally different. Hexavalent chrome plating as a process is hazardous, chrome plating (more precisely chrome plated) as a product is not hazardous.

Her original question was why is a hazardous chrome plating process still carried out. The simple answer is because it is the best way the produce a chromium plated surface with the properties that the end users require and to date there is no single substitute for this process that gives the required finish and properties for all end users.

We all agree that chromium plated articles are not hazardous, as it is Cr(0) and not Cr(VI), although chromate passivates and conversion coatings do contain hexavalent chromium and are considered hazardous, but that is a different story. The issue is that the process that generates the Cr(0) surface uses Cr(VI) and I think we all agree that handling Cr(VI) substances needs great care and attention.

Heaven forbid that we slip into non-precise English!


Trevor Crichton
R&D practical scientist
Chesham, Bucks, UK
---
July 24, 2012
A. The simple answer to the question is that chromium is still used but is being phased out throughout industry. There is no substitute for its corrosion resistance - strength properties weight issues, so I believe that many aerospace companies are permitted to continue with its use.
Richard Davies
- Swansea Wales UK