Where the world gathers for
plating, anodizing, & finishing Q&As since 1989
-----
False positive for silver in wastewater test?
May 17, 2012
Q. Greetings,

My company has a shop that conducts various chemical finishing operations including anodizing, manganese phosphate coating, and chrome plating. We batch treat the waste water from the shop prior to discharge, and are required to conduct regular testing of the water for metals (composite sampling, tested via EPA method 200.7) and cyanide (grab sample). We recently got a test result back that showed silver in excess of our discharge limitations. The problem is, none of the chemicals we use in the shop contain even trace amounts of silver. Does anyone have any suggestions as to where to start our investigation? Could something have gone wrong in our sampling, like preservation, that could create a false positive?

Thanks in advance for your assistance!
John Phipps
- California, Maryland, USA
---
May 29, 2012
A. Any possibility of having stripped a silver plated item? Another possibility would be any brazed assemblies that may have been silver brazed together. I know my permit restricts silver levels to the same miniscule level as cadmium meaning it doesn't take much to be over. Also, I'm doubting that AA or ICP would give any false positive readings for a pure metal - those analytical methods are straight forward and in my experience not prone to such error (CAN'T SAY THE SAME FOR CYANIDE THOUGH!!).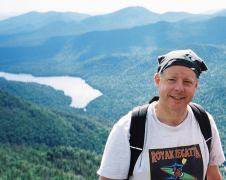 Milt Stevenson, Jr.
Anoplate Corporation

Syracuse, New York
---
June 7, 2012
A. I concur with Milt - both AA and ICP are highly selective techniques.

About cyanide...I think many of these cases of unexpectedly high total CN numbers are caused by the presence of sodium ferrocyanide. It is used as an anti-caking agent in powdered products. (It's in the salt given out in packets by the "Hale and Hearty" soup/food chain here in NYC)

It does not appear on the MSDS because it is quite non toxic.

Dave Wichern
Consultant - The Bronx, New York
---
July 23, 2012
A. Hello John,

Silver, I don't recall that. Dissolved silver in a chloride-rich environment, and up to non-distilled water, is insignificant.

What is the amount for the lab result? Unless you have a chelating agent as EDTA or really big amounts of ammonia in your wastewater, silver can't remain dissolved, it precipitates as a halide or even a sulphate, carbonate, sulfide...

And from where came it from... Really, if you haven't any of these: Ammonia, EDTA, other chelating agents, silver-containing products... Then I would think that the first result is wrong and do some counter test in another lab.

Hope you solve this soon! Regards,
Daniel Montañés
Self-Drilling Fasteners Manufacturer - Buenos Aires, Argentina