Where the world gathers for
plating, anodizing, & finishing Q&As since 1989
-----
Method for Keeping Cadmium Rinses Clean
May 16, 2012
Q. Hello

I would like to enquire about some of the best methods for maintaining clean cadmium rinse waters. Remember we operate in the UK and as such ZERO cad discharge through our effluent plant is the norm. Currently we utilise static rinses which are dumped via a waste recovery company on a periodic basis. This is comparitively expensive compared to the regular disposal costs of our electroless nickel/chrome rinse tanker.

Ideally we need a method for reducing the cad / cyanide content to a level where we can dispose of the rinse into our waste tanks without the fear of increased disposal costs. We have an old BEWT Chemelec Cell which has sat idle and non function for years. Everyone I have spoke does not rate these machines and we don't have any glass bead for the fluidised beds.

Does anyone know of alternative methods of keeping cad rinses clean in a zero discharge environment. Alternatively does anyone know of any companies who still actively use Chemelec style electro cell for removing metal species from rinse waters.
Lewis Mortimer
- UK
---
May 18, 2012
A. I think that you are on a good path by electrowinning the cadmium out of a still rinse. There are other small, relatively inexpensive electrowinning cells with high surface area cathodes., These are usually used for gold recovery, but will work for cadmium as well.

The goal should be to keep the cadmium concentration in the still rinse low enough so that the dragout to a subsequent flowing rinse will result in a concentration that is below your discharge limit.

While the cyanide is slowly destroyed at the anode (0.465 grams per amp-hr at 100% efficiency), this is much slower than the plate out of cadmium (2.096 grams per ampere-hour at 100% efficiency). Because of this, you may need to add some chlorine to the flowing rinse to destroy any free cyanide that is present.

Lyle Kirman
Lyle Kirman
consultant - Cleveland Heights, Ohio
---
June 1, 2012
A. Hi Lewis
My first reaction would be to reduce the dragout. Why pay to throw away expensive chemicals that you could use?
Simplest is to allow the parts to drain thoroughly (but not dry out) over the plating bath - platers frequently skimp on this - aim for 30 sec or so.
Second use a fine demin spray to wash back into the tank. A small garden spray works well, costs almost nothing and does not add much to the tank volume.
It is also common practice to use dragout water when the tank needs topping up, again returning chemicals to where they should be.
If you are using Cadmium in UK these should be standard practice.
Electrowinning cells claim great things but their efficiency drops dramatically as the concentration decreases - they will never achieve zero.
When you next apply for discharge consent, I suggest that you strongly contest the word "zero". Analytical methods constantly increase in sensitivity and one atom in a bucket could see you in trouble! I would challenge the Environment Agency on the sensitivity of their analytical method and insist on a reasonable margin of error above their detection limit.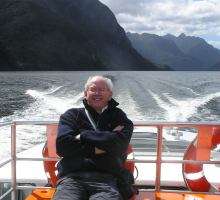 Geoff Smith
Hampshire, England