Where the world gathers for
plating, anodizing, & finishing Q&As since 1989
-----
Bright Dip for blank brass keys (acid wash)
May 14, 2012
Q. I'm running a key blanks factory in a small town in E. China. I've found unstable conditions with our current suppliers for the "acid wash" service so I'm considering integrating it into my factory. I have few or no knowledge about this but I really want to try -- try it safely and in a real professional/industrial way (within the limits of locally available resources).

My products are mainly made of Chinese HPb59-1 Brass
Cu: 57-60%; Pb: 0.5-2%; Fe: <0.5% (this is the standard but I've gotten up to 1.5%); Al: <0.2%; Other: 1%; Zn: balance (about 38%)

Before "acid washing" we polish our keys using a vibration pot with a mix of abrasive stones, water & detergents. We dry them in centrifugal/heated dryers. Some of the keys are embossed later, which may add some oil to the surface.

With my current suppliers, color comes from a very "white" brass to a very "yellow"; those look like "plastic gold" or "fake gold". I've seen some of my competitors brass keys and they look much more "golden"; the best finishing provided by competitors looks like "copper" red brass. The last would be highly-desired.

Please share with me a couple formulations and as much details as possible for the entire process. I need for both, "golden" & "redder" brass finishing. I appreciate if you can consider the following matters in your answer.

*Detail the preparation that I should give to the keys (any specific cleaning, wash, dry, preheating, polish, etc)
*Detail the chemicals required. Please note that commercial names may not be available in the area, I prefer generic names. About the percentages for the diverse mixes, please tell me a range for those percentages.
*If changing the percentage of any of the chemicals would mean a change on the finishing color, please explain, so I can try different mixes to reach my desired color.
*If need accessories or tools for this, tell me which materials can't be used or which materials should be used to manage chemicals/products, storage, (I don't know what materials might be incompatible with the chemicals for tubs, baskets, etc., if needed)
*I've read other postings where using adequate protection equipment is suggested but it is still not clear. Tell me what kind of masks, coats, gloves or glasses should be used. If there are any special things to care about while using the chemicals, please say.
*What kind of residuals or wastes are obtained from this process? I need to confirm if there is anyone nearby to deal responsibly with them. I'm thinking on running this line continuously after finding the best combination.
*If there is any important consideration to be taken while keeping those prepared dips for longer periods (as such as weekends, holidays, etc) explain how to store them.
*Detail preparations for the room if needed.
*Detail the process & equipment needed. Temperature, measure/control devices, times, etc...If need heating, suggest the best heating method, if need drying, suggest the best method too, and so on.
*Note that changes in overall dimensions in the key affect its functionality; suggested washes should not affect the geometry (perhaps a maximum change of 8 microns is acceptable)
*We're uncertain on the time that "acid washed" keys will be stored in our warehouse or at client's places. Some of the keys will be later exported by sea. It is desired that washing provides additional protection against humidity & last long (at least 1 year).
*Low-cost is an important thing. Clients that choose "acid washed" keys usually do it as a cheaper alternative for nickel/chrome coated keys. Paid consultancy is out of my budget.

Thanks in advance for your valuable help. I'll try to reply quickly to any doubts and questions about this request. I'll keep this updated with the results of my tests.
Jose Acosta
- Jinhua, Zhejiang, China
---
May 14, 2012
A. Hi, Jose.
I congratulate you on one of the best-asked questions I've ever seen on this site. You've included virtually everything. But the requirement that you be told absolutely everything, and that you don't want to use proprietaries, and you can't pay for a consultant, and you want chemical help, equipment help, facility help, waste disposal help, PPE help, etc. leave us with a huge quandary ... Who is going to spend 80 or more hours answering your questions free of charge? :-)
I guess I'd say to start by trying a process in your lab and having at least a theoretical model for the chemistry as the first step. I'd suggest trying sulphuric acid plus hydrogen peroxide for the chemistry; it seems to have many advantages over other chemistries if you can get it to work, and it is available as a proprietary if you can't.. Good luck.
Regards,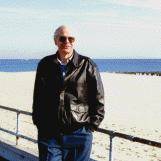 Ted Mooney
, P.E.
Striving to live Aloha
finishing.com - Pine Beach, New Jersey