Where the world gathers for
plating, anodizing, & finishing Q&As since 1989
-----
Sulfamate Nickel - Bubbling & Blistering - Strange Distribution
April 27, 2012
Q. Hello. I am the Quality Manager with a supplier of high precision sub-miniature Swiss style screw machine products. This inquiry regards Sulfamate Nickel plating (QQ-N-290 spec.) over Kovar and/or 52 Alloy base material contacts. Customer reports blistering and bubbling of the Nickel when the contacts are "fired" through a glass sealing process during assembly. Customer wants Root-Cause Analysis and Corrective Action.
Pretty straight-forward on the face of it (especially given the wonderful information available within these forums - Thank You!) except for one complicating factor: Contacts being cited are used on multiple product lines at client facility. They are also from single run homogeneous batches - both through machining and plating (so material stock, plating baths, environmental factors, handling and storage - all the same). But the blistering/bubbling failures are not being reported off every product line, though all involve same glass sealing and firing etc. E.g., one of the contacts is being used in four different products -- but only one of the product lines is exhibiting this failure mode. Customer will not acknowledge the anomaly that sort of distribution presents when trying to root-cause and correct -- will only advise that the condition does not affect 100% of the parts.
What questions should I be asking the plater? (Even though client has reviewed their process sheet, had it audited by a plater of their own choosing, and raised no objections!)
Perhaps more importantly - What questions should I be asking our customer?
Any input from you folks would be greatly appreciated. Thank You in advance for your time on my behalf!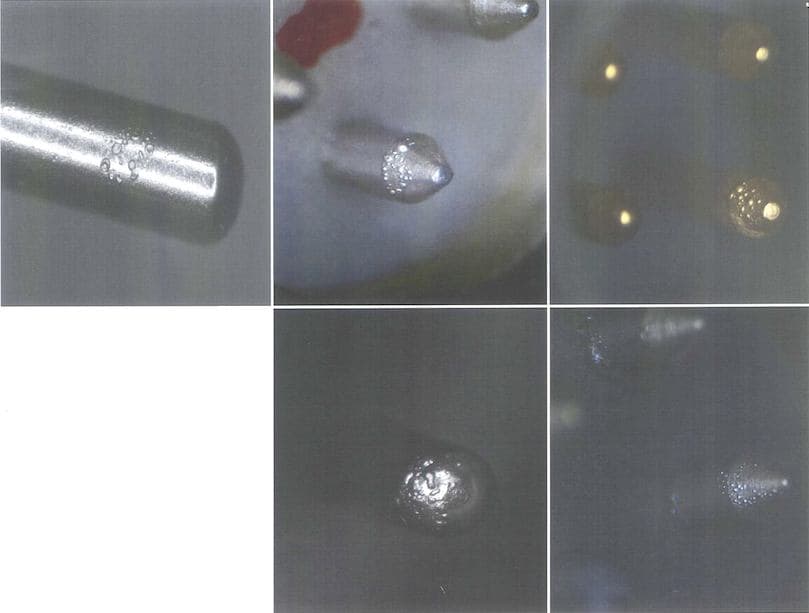 Zahl Cama
Quality Manager - Rochester, New York, USA
---
June 21, 2012
A. This is just a shot in the dark, but I might first suspect hydrogen gas trying to escape too rapidly since the debonding is happening during the customer's heating process. (I am assuming the customer has a very high temp process.) If you are not already doing so, a slow 375& F. bake after plating should diffuse out residual hydrogen from the substrate.
Art Cambell
- OKC, Oklahoma
---
June 22, 2012
A. From your pictures, I will guess that the cleaning/rinsing process is failing.
It would appear that if it is the same parts that are failing on one line and not others that there is an asymmetrical heating in that spot.
Depending on what the substrate is, I would bake them at 400 or 450° F. for an hour. This is a variant of some QC checks.

Better it blister in your facility than the customer. The bake cycle will certainly reduce the problem if it does not eliminate it.

I have seen over etching on 4340 cause the tiny blisters. While not all over, this may be where etchant hangs up before or after the first rinse.
James Watts
- Navarre, Florida
---
June 26, 2012
A. Art & James - Thank you very much for your input. Both of you folks raised issues that I know we have not addressed, and I do not think our client has explored these possibilities either. Thank you, again, for your time, thoughts and assistance on my behalf..... Zahl
Zahl Cama
- Rochester, New York, U.S.A.
---
June 28, 2012
A. What is the prep cycle? Do you use a Nickel Chloride Strike? Do you remove the strike anodes when not in use? Need more plating process data. Suspect the adhesion was not good to start with, and the heating causes it to break loose. Come back with more data.

Robert H Probert
Robert H Probert Technical Services

Garner, North Carolina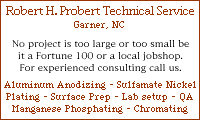 ---
July 19, 2012
A. Robert - at this point, our client has gone back to the drawing board with regard to both their process and the specs. laid out on their drawings. They are not requesting further feedback from us. I mention this because I don't want to waste your time! But, in response to your queries: Yes - there is a Woods Strike in the process. I do not have a definitive response to the other parts of your queries. However, the key variable in the citation was that the distribution was not 100%, and there were no correlative patterns that could be tracked back to either the coating process, or to the customer end-use. What was reported was that exactly the same parts, from the same homogeneous process batches, would be just fine on multiple product lines, but then there would be incidences of failure on one line or the other. As we understand it, this was striking because our customer was advising us that this was happening even as they simultaneously ran parts from the same batch on parallel lines, under the same process parameters. But the failures were always isolated to single lines. The only constants were that the failures always occurred during firing and baking of the parts, and everything was made and plated by the same production team/facilities.
Further to Art Campbell's response, I did some more reading around the subject, and found an interesting White Paper by the Oneida Research Institute that specifically studied de-bonding due to Hydrogen diffusion from the substrate material, and their findings tended to corroborate Mr. Campbell's hypothesis. Conversely however, the high level of randomness of incidence, and it's paradoxically tight localization when the problem does occur, is still vexing.
I reiterate, it is important to me that I am not wasting anyone's time. Therefore, given client silence on the matter, I would like to say there is no need to respond further. But if the issue is of academic interest to you, I would be glad to get some more details for you and review whatever you want to throw into the mix of possibilities.
Thank You - regardless - for your time on my behalf. Regards -- Zahl
Zahl Cama
- Rochester, New York, U.S.A.
---
July 12, 2012

Thanks for your forthrightness about this issue having become academic, Zahl. Still ...
I read a "Hints to Heloise" column where a reader lamented spilling red wine on her blouse, and asked what to do about it. Heloise opened with "If you can catch the spot before it dries ...".
The writer's wine spot not having dried by the time she read about it in the newspaper month's later struck me as rather unlikely :-)
Q&A's remain interesting & useful to readers even after they have become academic to the original inquirer -- so thanks.
Regards,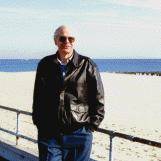 Ted Mooney
, P.E.
Striving to live Aloha
finishing.com - Pine Beach, New Jersey
---
July 19, 2012
A. The most common problem, where we need a perfect strike, is that they leave the anodes in 100% of the time, the metal climbs, and the desired inefficient hydrogen generating "strike" converts to an efficient plating solution, you lose the reduction of the hydrogen on the surface and the plating delaminates upon heating because it is not bonded. Use rolled depolarized nickel ovals and take out of solution when not in use - keep the metal down and the acid high !!!

Robert H Probert
Robert H Probert Technical Services

Garner, North Carolina