Where the world gathers for
plating, anodizing, & finishing Q&As since 1989
-----
Repair and paint a Fiberglass deck to restore watertightness
April 20, 2012
---
Q. I own a patio home and the patio is over the Garage and is our deck.
The deck flooring is made of Fiberglass and the people who owned the house before us used a metal ice chipper to remove Ice, Not the best way to treat a fiberglass floor.
Anyway the floor has a few marks that the water gets through.
I talked to fiberglass repair companies they do this work and instead of replacing the deck floor ($5,000 to 10,000) they told me it is very easy to repair and paint it using a Fiberglass paint.
Looking at the Internet it is confusing as to what type paint to use and do the repair.
I was planning on painting the spots that need it with good fiberglass paint but don't know which to use, or what else is needed?

John Nitka
Home owner and DIY'er - Hackettstown, New Jersey, USA
April 25, 2012
A. Hi John.
I think you should "fill" any holes with epoxy/glass. Without recommending a specific brand name, I think you should get a two-part epoxy for fiberglass repairs. You can also get either a bit of fiberglass cloth or, probably more convenient, the fumed silica "filler" they offer to thicken up the epoxy, as plain epoxy may run through holes a bit before it hardens.
Sorry, I don't know the ideal paint.
Regards,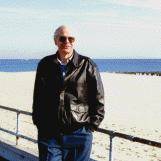 Ted Mooney
, P.E.
Striving to live Aloha
finishing.com - Pine Beach, New Jersey
---
July 23, 2020
Hi guys, let me share you my first hand experience with fiberglass painting and staining.

I work for a fiberglass door manufacturer name Epic Doors and we searched for good product for years (working already 13 years in that company). Before year of two some new firm called Trucoat.Us came at our office presenting their paint to us. We tried and guess what? Since then we use their water based products called for painting and staining our fiberglass doors. It is made specifically for fiberglass doors so it doesn't require any special primers, is super durable and lays down really smoothly.

It Worth checking! We are super satisfied with it!

Baritt Neeiman
- Alabama, City, USA
---
---
Any practical way to add pitch to garage floor?
August 12, 2019
Q. Hello I am Steven. I own a condo with a fiberglass deck over the roof of my garage. Water is leaking into the garage from the deck. The deck has a water puddling problem; water lays near the patio doors. Is there a way to level the deck or pitch water away from the house?
Stephen DeNaro
- Long Valley, New Jersey, USA
A. Hi Stephen. Boats, tanks, and other items are made from fiberglass, and are repaired -- so the issue confronting you is practicality not technology. Two general construction approaches are cloth & resin, and chopped strands.

In the cloth and resin approach, fairly heavy woven glass cloth is laid down, then saturated with resin. You could do it yourself but it's a lot of work, and you'd want to practice first, plus it smells strongly, so you'd need a respirator, gloves, and maybe other personal protection equipment. Again, possible but probably not very practical.

You might be able to find a service who could do the chopped strand fix which involves filling spray guns with epoxy and the chopped strand fiberglass, and spraying it to build up the too-low area. I think, but don't know, that swimming pools are sometimes built or repaired this way. You could buy chopped strands instead of cloth and saturate it with resin yourself, and use it sort of like putty or spackling, but it would probably be even messier to do than the cloth :-)
Luck & Regards,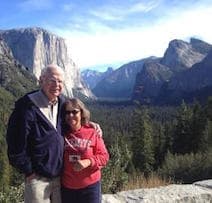 Ted Mooney
, P.E. RET
Striving to live Aloha
finishing.com - Pine Beach, New Jersey