Where the world gathers for
plating, anodizing, & finishing Q&As since 1989
-----
Watermarks on Cadmium Olive Drab Finish
April 14, 2012
Q. I would appreciate any advice on how to minimise or eliminate water marks and staining to our cadmium olive drab finish. We operate within the defence/aerospace industry and as such the visual acceptance criteria for both our iridescent & olive drab finishes are extremely high. 90% of our work is the plating of aluminium components with cadmium over electroless nickel. We operate two manual cadmium lines with one line dedicated to yellow iridescent finish and the other olive drab. All parts are plated manually and are blown dry with compressed air guns before drying in an oven at about 70° C. If however a small bead of water remains on the part the potential exists for an unsightly brown stain to appear.

This problem use to affect our iridescent finish but after introducing a small ion resin system on the final rinse tank this problem was eliminated. Even if a part isn't fully dry, the ultra clean water dries clear and is essentially invisible on the iridescent finish. We attempted the same process of ultra clean rinses on the drab rinse but this resulted in an awful white marking and pale finish as the ultra clean water seemed to affect the drab coating. A technical sales rep suggested dirtying up the rinses which eliminated the problem (I am still somewhat confused by this, but it worked?) Due to work throughput it is seemingly impossible for the plater to air dry every jig of work so thoroughly to eliminate all trace of water on every occasion. The result of watermarking means that the parts have to be re-worked, such is the visual acceptance criteria.

I apologise for the lengthy query but just wanted to be as detailed as possible. Would anyone be able to offer any advice as to a method or combination of techniques to eliminate this problem. I have read some articles that suggest adding wetting agents to rinse waters though I am unsure what wetting agents are suitable. Any advice will be gratefully received.
Lewis Mortimer BSc.
Works Chemist - Ashford, Kent, UK
---
April 23, 2012
A. Rather than reworking parts with the water stains, have you tried cleaning them with pure ethanol? It may be cheaper and faster than reworking them.

John Reid
- Brisbane, Queensland, Australia
---
First of three simultaneous responses -- April 25, 2012
A. Hi Lewis,

We introduced a quick rinse with iso-propyl alcohol (IPA) after the final rinse as a water displacement and drying accelerant. Since it was introduced we haven't seen any watermarks.
Brian Terry
Aerospace - Yeovil, Somerset, UK
---
Second of three simultaneous responses -- April 25, 2012
A. Why don't you try a "very" hot water final rinse prior to drying!!
Best of luck.
Regards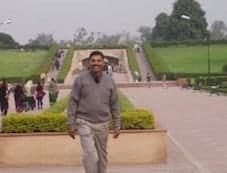 T.K. Mohan
plating process supplier - Mumbai, India
---
Third of three simultaneous responses -- April 25, 2012
A. You may try drying the components using hot air blower in a closed conveyor chamber system to avoid manual drying. It involves capital investment, but it's worth considering your cost of rework.
Kishore Phadnis
- Mumbai, Maha. India
---
April 30, 2012
! Many thanks for all your good advice. As of last week I introduced a wetting agent to the rinse tanks with an immediate effect. Over the last 10 days we have not recorded a single reject for watermarking.

I will closely monitor the situation to determine how effective this method is in the long term. As regards to Mr. Phadnis suggestion of using a conveyor oven, this is something we have been considering for a long time and have subsequently approached a manufacturer with the view to designing an oven suitable for our application.

Regards
Lewis Mortimer
- Ashford, Kent, UK