Where the world gathers for
plating, anodizing, & finishing Q&As since 1989
-----
Electropolishing of case hardened 304
March 9, 2012
Q. Hi All,

I will be electropolishing case hardened 304 steel. The case hardening is through low temp carburisation.
I realise that EP of this material will diminish the surface hardness somewhat but I will be limiting the amount of surface material removal.

Am I correct in saying that the anodic process will remove more Fe and Ni than the other 304 elements?
Could this lead to an increase in surface roughness due to the high C surface content?

Should I be concerned with a buildup of C in the electrolyte similar to the way we get a buildup of Fe over time due to the higher %wt of C on the surface?

One further item is the use of an anodic etch (pickling type) process. Does anyone see any concerns with utilising this type of process on a carburised steel.
Alan Tobin
- Ireland
---
March 14, 2012
Use caution dissolving the surface of carburized and hardened steel. I think, but am not certain, that you will get preferential dissolution at grain boundaries, resulting in dull micro-roughened surface.

You'll probably also be left with a carbon smut on the surface, and suspended carbon in the bath.

To some extent, the problem will depend on how the carburizing was controlled. Some operators excessively carburize to assure good hardening.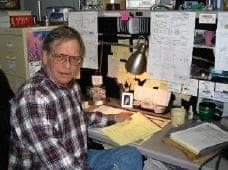 Jeffrey Holmes, CEF
Spartanburg, South Carolina
---
March 16, 2012
I know permanganate is a good dissolver / remover of surface carbon.
Will a light sulphuric rinse be effective.

Would you advise that Carbon content in the bath should be monitored as well as Fe.

I do believe that the surface finish could deteriorate due to the high percentage of C and Fe atoms in surface layers. Since Fe is more conductive element it will be pulled out easier thus the surface layer post EP could have a higher C % than before EP.
Alan Tobin
- Ireland
---
March 21, 2012
You'll have to see how serious the carbon smut is. If significant, it's unlikely either permanganate or sulfuric will have much effect. Carbon is insoluble in any common chemicals. You'll need some sort of mechanical removal, ultrasonic, hand brushing, pressure washing.

There won't be any carbon to monitor in the bath as it is insoluble. It will float as a black surface scum to be skimmed off.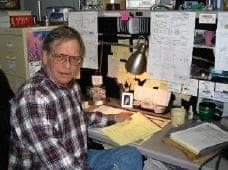 Jeffrey Holmes, CEF
Spartanburg, South Carolina
---
March 23, 2012
That is complicated. We simply used our Universal electrolyte -- carbonized steel is electropolished and deburred the same way as regular stainless steel.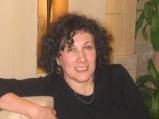 Anna Berkovich
Russamer Lab

Pittsburgh, Pennsylvania