Where the world gathers for
plating, anodizing, & finishing Q&As since 1989
-----
Food coloring stain on polished granite headstone
March 6, 2012
Q. Please help me. I left dyed flowers at my mom's grave and they fell against the stone, leaving pink and blue circles about the size of a quarter on the head stone. Tried 409 and Comet; they did fade a little, but you can still see them. What can I do?
Corinne Keane
- Hyde Park, Massachusetts
---
March 9, 2012
You can almost certainly remove the dye stain with bleach, preferably diluted 3 parts water to one part bleach. Leave it for just a minute or two, then rinse off with plenty of water.

The problem may be that the bleach will also clean off some environmental "dirt", leaving the area cleaner than the surrounding stone.

My guess is that the dyes are not very stable, and will fade away with exposure to sun and rain over time, maybe a few months.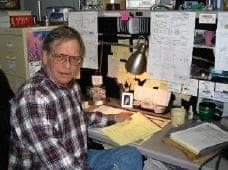 Jeffrey Holmes, CEF
Spartanburg, South Carolina
---
May 4, 2012
A. Disclaimer: I'm not a finisher, but I grew up in the granite memorial business. The following is accurate to my memory, but may be outdated...it was a long time ago.

Granite is a very hard material, but it's also porous like a sponge. One say way to remove some stains is to apply a paste type compound on the surface, to try to wick away whatever is embedded in the stone. We used to use fuller's earth, a very fine clay like substance, mixed with water to form a 'poultice' or paste. You apply it to the stone and wait, like overnight. If it helps some, reapply as required.

The advantage of this over other cleaners is that it won't streak, and can be applied very selectively. One caution is that cleaners may remove embedded dirt, which is different depending on where you live and how long the stone has been there.

You may want to talk to a local monument dealer. They may have newer tips, and unless times have changed a lot won't try to sell you any products or services. They make their money from memorial sales, services after are (or were) a loss item for them.

Oh, and one other thing to keep in mind - that granite memorial will outlast us all, easily hundreds of years. Even if you can't easily remove the stain now, it will gradually fade away.

Tom
Tom Smith
- Albany, New York