Where the world gathers for
plating, anodizing, & finishing Q&As since 1989
-----
Setting up our electropolishing system
March 4, 2012
Q. Hi my name is Dave and I run a small stainless steel company in the southern cape, in a town called Knysna. We have manufactured stainless steel products for a number of years and have used manual finishing with soap mops and flapper wheels to finish our products. It was suggested that we should purchase an electropolishing bath for finishing our products in order to shorten the time, save on consumables and improve the finish.

We started making enquiries with a number of companies we were recommended to and eventually bought a large stainless steel tank and enough chemicals to fill it at huge expense. We were also told that we could use a 160 amp TIG welder invertor as the power supply for the unit. We had limited success but there was never the level of success we expected.

We asked a number of people to assist and were told that our current density was too low and we needed a bigger invertor, so we asked around and eventually bought a 300 amp machine. We connected the unit up to the bath outer wall and have made a fitting that mounts across the bath where we hang the products for polishing onto. The cross bar is a piece of stainless steel square bar with welded down-struts in 25 x 3 flat bar that allow the pieces to be put into the acid.We have made clamps that hold the pieces we want to polish.

The system seems to be working as there is a lot of activity in the bath from all sides but I am concerned that I have put too much stainless steel into the liquid and am causing too much current flow through the acid to the tank wall.

Can I bolt the pieces onto the anode bar directly and place the bar into the liquid or should I have a thinner dropper. We tried to weld a piece if thinner 4 mm bar onto the grids we were polishing and it started to glow red on the outside of the bath, which I thought may create a fire hazard and may melt away like a fuse, so we stopped the process.

I have also measured the electrical resistance in the bath and am getting a reading of about 50 ohms anode to cathode through the liquid with the piece for polishing in the liquid.

Dave Hendry
Owner of stainless steel fabrication company - Knysna, South Africa
---
March 6, 2012
A. Hi, Dave. Sorry for your troubles. A better way to do a project like this may be to retain a consultant with experience in electropolishing. The world has thousands of successful electropolishing installations. "Should haves" are probably the last thing you want to hear -- but the point is that while it may be late to get the full value of a consultant, it's not too late to get a portion of it. You may feel that you have already spent a lot of money, but you may actually have only spent a fraction of what you will need to.
The racking should probably be made of copper rather than stainless steel; at the least, any stainless steel which is carrying current but not used as a contact should be plastisol coated. The tank should probably be PVC lined. The inverter should be a plating rectifier, and 300 Amps may still be too small (how many square feet of work do you intend to polish per batch -- I hope not more than two). But this is only the tip of the iceberg . . .
Plenty of activity does not mean satisfactory electropolishing, as it's much easier to get into "the etching range" than "the polishing range". And you mention "a" tank. Do you have a matching alkaline cleaner tank? -- you need it. Feel free to ask more questions, but if you are not going to hire a consultant, get to the library or an on-line bookstore and read the Electropolishing chapter of the Electroplating Engineering Handbook. You shouldn't spend another dollar or hour until you have done so. Best of luck!
Regards,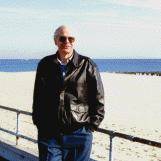 Ted Mooney
, P.E.
Striving to live Aloha
finishing.com - Pine Beach, New Jersey
---
March 9, 2012
A. Agree with Ted's comments Re jig material and tank material. The current density is critical. I would expect your electrolyte supplier should be able to recommend a current density based on the application or at least run a smaller scale sample for you in a lab.

You should be pre cleaning your parts if there is any residue on them and ensure you have correct post cleaning to remove the salts from the electropolishing process.
Alan Tobin
- Ireland
---
April 13, 2012
Q. Hi there,

I own a small stainless steel fabrication business in Durban, South Africa and am looking for some welcomed advice. I would like to set up a small electropolishing unit and would like to know how to go about choosing the correct power source and chemicals for the job.
Thanks in advance for the help.
Sean Hendry
- Durban, KZN, South Africa
---
April 16, 2012
A. We are willing to help you and supply "green" Universal electrolyte that is and easy to operate. Contact us for more information and samples testing. This electrolyte is particularly good for small inexperienced shops, because you do not need to maintain strict temperature conditions (or know some experienced polisher "tricks" to electropolish wide range of stainless alloy types).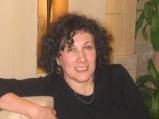 Anna Berkovich
Russamer Lab

Pittsburgh, Pennsylvania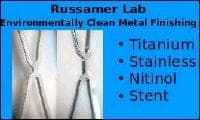 ---
---
September 23, 2017
Q. I want to setup a home hobby setup for SS316 electropolishing. I want to know are there any precautions to take for mixing phosphoric and sulphuric acid?

What kind of tank to use and what kind of brush to use?

After polishing, how to store the remaining electropolishing solution?
Falguni Sood
- Ahmedabad, Gujarat, India