Where the world gathers for
plating, anodizing, & finishing Q&As since 1989
-----
Why doesn't stannous sulfate (SnSO4) dissolve in 0.3M sulfuric acid?
February 29, 2012
Q. I am starting a project that involves deposition of Cu-Sn alloys. I purchased SnSO4 salt from Fisher to prepare my electrolytes. However, when I try to dissolve SnSO4 in 0.3M H2SO4 the solution remains murky for days even at high temperature and it seems like SnSO4 simply does not dissolve. How can I make SnSO4 dissolve?
Igor Volov
researcher - New York, New York, USA
---
First of two simultaneous responses -- March 5, 2012
From what I read, the turbidity that you are experiencing is completely normal for this salt. What kind of solubility were you expecting? Did the International Critical Tables or Lange's handbook give dissolution or some sort of pKa value? I'm not sure what scale you are working on but you're concentrations may also be off. In what I read, I assumed concentrated sulfuric acid was being used. You could try dissolving the salt in water and then adding a small amount of the concentrated acid. I'm not sure if this will work though because I am not familiar with the salt.
Aimee Longacre
- Savannah, Georgia, USA
---
Second of two simultaneous responses -- March 5, 2012
Stannous sulfate is only sparingly soluble. The sulfate concentration is probably too high. Perhaps a lower strength of sulfuric acid would work better.
Lyle Kirman
consultant - Cleveland Heights, Ohio
---
March 6, 2012
Hi,
Stannous sulphate will have dissolved. The undissolved material is metastannic acid formed by the oxidation of the Tin II. This always happens to some degree. The more you stir the solution, the more oxygen will be picked up and the loss of tin will increase. Cresolsulphonic acid can be used to minimize the oxidation. Once the metastannic acid has formed it cannot be converted back to useful tin.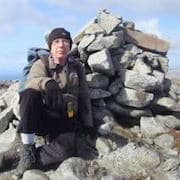 Harry Parkes
- Birmingham, UK