Where the world gathers for
plating, anodizing, & finishing Q&As since 1989
-----
"International Standard" for tolerance on 1 micron of Gold Plating Jewellery?
February 17, 2012
Q. I am hoping the professionals on this Forum can help me. I work for a Jewllery Wholesaler in Thailand (not manufacturing) & I have a factory doing our Gold Plating. My standard request for our gold plated products is between 1 micron - 5 microns dependent on our customer. I have had many of our 1 micron pieces tested & they have all come back as 0.85. The factory manager is trying to tell me that this is an "accepted international standard" but I have searched the net & forums & cannot find anything that states this.

I am a mere paper pusher so have not technical or scientific (as plating seems to be) knowledge on this subject & I desperately need some guidance.

Kind Regards
Debbie

Debbie Walker
- Thailand
---
First of two simultaneous responses -- February 21, 2012
First off, 1 micron is mighty thin, and will not last long if subject to even moderate wear. Whether anyone would notice the difference between .85 and 1 micron is unlikely as a practical matter.

I'm not aware of any "International Standard" which says what your plater claims. There may be a specification, somewhere, which does, but I don't recognize it.

In any event, your customer overrules everything else. You should inquire of them just exactly what they mean by 1 micron. They may mean "about" 1 micron, but think .85 is close enough, or they may demand absolutely not less than 1 micron, anywhere, ever.

With that information in hand, you can then tell your plater exactly what is required. If he can produce a copy of the standard to which he refers, fine, but in the end your customer's demands must be met, "International Standards" or no.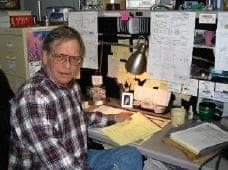 Jeffrey Holmes, CEF
Spartanburg, South Carolina
---
Second of two simultaneous responses -- February 21, 2012
Hi. I work for a gold electroplating company and when we sell 1 micron gold plated product, it means 1 micron minimum in each point of the article. 15% tolerance is very high, especially with gold (~ 4,25 microns for 5 microns article). How did you check the thickness ? (by metallography I guess). You should check also the carat value of the gold deposit and verify that your articles are cadmium free (new international laws).
Best regards ;)
Francois Pignon
- France
---
February 22, 2012
Hi. There is no international standard as such for gold plating thickness. People adopt and accept thickness standards depending upon their convenience. But at the same time, in some instances small companies follow reputed company's acceptance value. If any agreement is prevailing between the plater and the buyer, plater should assure that he plates minimum >0.95 micron (one micron will approx. be 178 mg of gold in 1 decimeter square). So plater cannot give less than prescribed.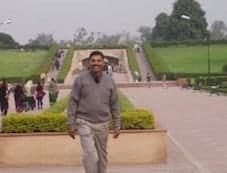 T.K. Mohan
plating process supplier - Mumbai, India