Where the world gathers for
plating, anodizing, & finishing Q&As since 1989
-----
Powdercoating exterior handrails
February 14, 2012
Q. I have fabricated handrails using black pipe. Can I prime (not zinc metallize) these handrails prior to powdercoating them? Or will the prime "cook off" during the powder coating process?
Jorge Canalis
- Yonkers, New York, USA
---
February 15, 2012
Hi Jorge. Pretreatment is usually the most important part of any coating process.
I don't think the prime coat will "cook off" during the curing process. Rather, it's an issue that without a proper cleaning and phosphate pretreatment -- just a solvent wipe before the prime coat -- the pretreatment isn't really right. Of course, we're talking of an ideal OEM process. Many consumers simply paint their exterior metal.
I think the best path is to leave the pipe bare and get it to a powder coater who offers some sort of phosphate pretreatment. Good luck.
Regards,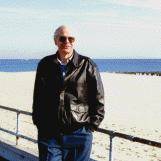 Ted Mooney
, P.E.
Striving to live Aloha
finishing.com - Pine Beach, New Jersey
---
February 17, 2012
I think you have a bit of a problem there.
How do you intend to protect the inside of the Tubular Handrails?
My suggestion is Hot Dip galvanise them.
Ensure they are allowed to Air Quench.
Within 24 hrs after ensuring they are protected from the elements subject them to a grain refined Zinc Phosphate pretreatment system.
Then Powdercoat them with a TGIC Architectural Grade Powder.
Ensure all steps are taken in line with Consumable Manufacturers recommendations.
Otherwise, your handrails will commence to corrode within months if not weeks.
Hope this helps,
Regards,
Bill
William Doherty
Trainer - Salamander Bay, Australia
---
February 18, 2012
I agree with the above, galvanizing will protect from corrosion, but powdercoating isn't very good corrosion protection if done in a single coat on unpretreated steel.
You mention primer "cooking off", which suggests that you had envisaged a solvent based primer paint. That might indeed cause problems with powdercoating over, but thats very dependent on that primer. Some do blister, some don't. It depends how much solvent or water is left in the primer.

I was interested in Bill's comment to "air quench" after galvanizing, wondering why that's suggested? By "air quench", I guess you meant to avoid a liquid cooling system after galvanizing, and instead to cool naturally in air. I'm not sure that this makes any difference, except in the circumstance where the subsequent pretreatment for powdercoating didn't include an acid etch?

There are a number of alternatives to zinc phosphate though, including chromate (increasingly rare, due to its carcinogenic properties), silanes, and manganese phosphate.
And TGIC powder is becoming increasingly rare (here) too, being a mutagen.

Geoff Crowley
Crithwood Ltd.
Westfield, Scotland, UK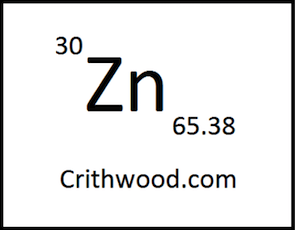 ---
February 20, 2012
Just expanding on my recommendations:
There is a very relevant British Standard for this type of work (BS6497).
Air quench is specified because most quench baths contain some Sodium Dichromate. This is added to delay the onset of White rust. It is also very difficult to remove from the HDG surface and interferes with subsequent pre-treat and ultimately adhesion.
There was a lot of froth and bubble about TGIC over here some years ago. After a lot of research it was concluded that the risk was mainly confined to handling of raw TGIC during the manufacture of the Powder.
Interestingly, TGIC free powders were heavily promoted by the Manufacturers for normal 7 year life powders. Those same manufacturers retained TGIC resin systems for their higher grade 15, 20 & 25 yr warranty powders.

I would be very interested to learn the influence of rapid cooling i.e., liquid quenching on the outgassing issue as well.

Hope this helps.
Regards,
Bill
William Doherty
Trainer - Salamander Bay, Australia
---
February 24, 2012
Bill,

thanks for clarification.
Many people have moved from BS 6497 to ISO 13438. (some use ISO 15773, but I think that's a bit too general).
On passivation:
We have three purposes to quench passivate...
1. To cool the work below 100° C to enable it to be fettled earlier, preventing a "pileup" of work cooling.
2. To passivate, helping to greatly delay the onset of white rust and to keep the finish shinier, longer. For some reason many people think shiny is good.
3. To recover the energy out of the steel. A throughput of steel at say 3 tonnes per hour, and at about 400° C on quenching, reduced to 100° C max, gives a significant energy source that can be recycled back to the pretreatment.

We have not encountered any problem in removing that passivation in the powdercoating pretreatment, where we use a dilute acid etch. (phosphoric / sulphuric mix)

Quoting from
www.interpon.com/NR/rdonlyres/D72983A9-4C64-4A6E-B47E-256DAA7C9339/5427/600_MSDS.pdf
the TGIC powder MSDS says..
"The recommended Occupational Exposure Limit for coating powders containing TGIC is 3 mg/m3. This OEL should be considered as a maximum exposure limit averaged over the measured time period (the normal time period in a working day is 8 hours), not normally to be exceeded. All reasonable practical attempts should be made to keep the actual levels as low as possible."

It's now hard to buy TGIC containing powders in EU.

We'll be looking at any effect that quenching has on gassing in PC application.

Geoff Crowley
Crithwood Ltd.
Westfield, Scotland, UK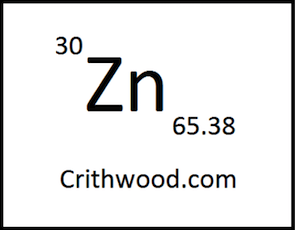 ---
March 2, 2012
Q. Dear all,

When carrying out HDG of fabricated tubular railings we need to make too many drain holes. All these holes should be plugged for aesthetic purpose after HDG/pretreatment.

What are the procedures followed for plugging the drain holes. How these areas protected from corrosion without HDG?

The next problem with HDG railings is associated activity of gauging to remove tubular bending due to high temperature of HDG bath. This consumes more labor.

Alternatively seal all the openings on the railing. Follow grit blasting + Zinc powder primer + superior Polyester grade powder. This procedure will hold good normally for many years. But you cannot compare the same with life of HDG + Powder coating.


Sellappan Thiagarajan
- Chennai, India