Where the world gathers for
plating, anodizing, & finishing Q&As since 1989
-----
Painting of Powder Coated Material
February 15, 2012
Q. Can we do Painting on MS or GI material after Powder Coating has been done on same material... if you have any suggestion, please suggest to us....
Navneet Moudgil
- Ludhiana, Punjab, India
---
February 18, 2012
You can paint on top of powder coating.
Lightly sand (abrade) the surface before painting to ensure adhesion.
This assumes the powdercoating is in good condition.

Geoff Crowley
Crithwood Ltd.
Westfield, Scotland, UK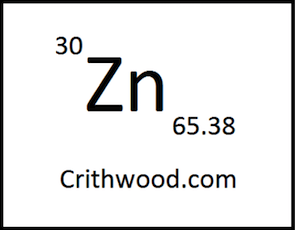 ---
February 25, 2012
Thanks Geoff,

I respect your valuable suggestion, but have you any BS standard, or who's approved to that method, because our customer is demanding use of standard; if have any please suggest to us.
Navneet Moudgil
- Ludhiana, Punjab (INDIA)
---
February 27, 2012
Hi, Navneet. What BS standard are you powder coating to?
Regards,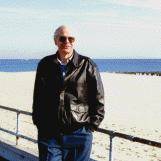 Ted Mooney
, P.E.
Striving to live Aloha
finishing.com - Pine Beach, New Jersey
---
February 28, 2012
I don't think there's any standard for this.
If you customer wants to work to a standard, then you really have no option but to remove the paint (blasting, solvent stripping, or mechanical removal?) then start from bare metals and powdercoat from there.
For that you might used BS6497, though that is for powder coating on galvanized steel. I don't think there's a BS standard, nor an ISO for powder coating on bare steel.
If the customer demands the quality that working to standards means (and wouldn't it be nice if they all did), then they must also be prepared to pay for the process that meets the standard.
As the old sayings go:
You get what you pay for.
You can't make a silk purse out of a sow's ear!

Geoff Crowley
Crithwood Ltd.
Westfield, Scotland, UK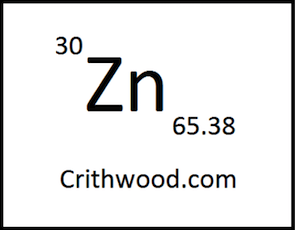 ---
First of two simultaneous responses -- March 2, 2012
If you are simply wishing to touch up scratches or hook marks in Polyester Powdercoat the solution is easy.
Dissolve some of the same Powder in MEK and apply with an Artist brush.
If you are seeking to refurbish a complete installation then there is really no long term viable alternative other than to strip and recoat.
Stripping can be achieved by either mechanical means i.e. Abrasive Blast or Chemical means. In the case of steel substrates this usually means hot Caustic Soda or in the case of Aluminium, Potassium Hydroxide dissolved in Methyl Alcohol.
I would not recommend either chemical solution to anyone other than a trained Chemist.
Hope this helps,
Regards,
Bill
William Doherty
Trainer - Salamander Bay, Australia
---
Second of two simultaneous responses -- March 2, 2012
Navneet,

Confirm with your client why they want painting on top of powder coating. For touch-up on powder coating damaged areas you can very well use the repair procedure specified by the powder manufacturer. Most of the powder manufacturers specify wet painting touch up only. You may provide this repair procedure to your client as a document.

If you want to do full painting on already powder coated substrate then it will be an unique requirement. Afraid no standard available for the same.

If your powder coat adhesion is good with substrate and you want to wet coat for aesthetic purpose, then check wet paint adhesion after full curing. For better anchorage abrade the powder coating with sanding paper.

Specify your exact requirement in detail.


Sellappan Thiagarajan
- Chennai, India
---
August 2, 2012
A. We have been recoating and repairing powdercoat for 15 years. We've achieved excellent results using an etch or epoxy primer, followed by an isicyanate-free 2-part catalysed acrylic, or standard polyurethane.
Brad Attwood
coatings - Perth, WA, Australia