Where the world gathers for
plating, anodizing, & finishing Q&As since 1989
-----
Good way to harden forming mandrels?
January 31, 2012
Q. We have mandrels currently in production for rolling of formed track "u shape" .
Some surfaces "score" instantly and we are seeking alternatives to hardening.
Material currently used is 4140 and 6150 alloy.
Currently we build-up worn surface with E70-6 H8 weld wire,grind and polish.
Mike Laroche
Quality Inspector - Hamilton, Canada
---
February 2, 2012
A. Hard chrome plating may help. I'd suggest at least .002" thick.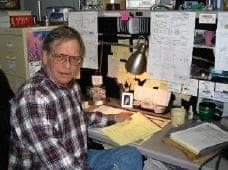 Jeffrey Holmes, CEF
Spartanburg, South Carolina
---
First of two simultaneous responses -- February 5, 2012
A. Scoring comes from the enormous amount of localized pressure and heat developed on the protruding points in contact. If mating materials are similar and of relatively low melting points, a kind of local welding occurs between both surfaces. Welded points are torn away. As Jeff says, hard chrome is recommended due to its hardness, high melting point and little affinity to steel. Maximum adhesion of chrome is a must and not always easy to attain in practice. Find an experienced and knowledgeable plater. G. Marrufo
Guillermo Marrufo
Monterrey, NL, Mexico
---
Second of two simultaneous responses -- February 6, 2012
A. Mike
You don't tell us what you are forming. 10 thou Al or half inch steel?
What is the condition of your 4140?
It can be supplied prehardened or annealed. I would guess that you have the latter and that scoring is exactly what you would expect. Your toolmaker should understand simple heat treatment or you could look at case hardening, nitriding etc but I would be surprised if it was needed. Just harden and temper.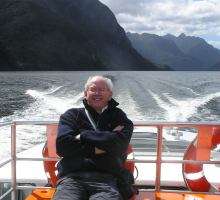 Geoff Smith
Hampshire, England
---
February 11, 2012
A. 6150 is the classic induction hardening steel, and that may very well be what you want to do. I'd suggest looking into that possibililty.

Good luck!

Lee Gearhart
metallurgist - E. Aurora, New York
---
February 13, 2012
Q. Material being bent is 1045, 6 gauge thickness.
We have total of four mandrels, in various conditions. Very worn with weld build-up to new and heat treated, never used. One is bent from heat treat process.
Mike Laroche
- Hamilton, Canada