Where the world gathers for
plating, anodizing, & finishing Q&As since 1989
-----
Low chrome deposit
January 5, 2012
Q. Help! I'm are currently experiencing a low deposit of chrome on our parts, even after many hours in the tank. I use a traditional hard chrome bath with no additives other than a suppressant. I control the solution temperature and have ample bus bar. My connection/racks are more than sufficient. What could be wrong? I can't get more than .001" on a 100 sq.in. part right now and its driving me mad! Also I'm having issues plating s/s (various sized 1/4" thick; normally I would reverse 10+ volts for 30 seconds and then run up slowly, but now I'm experiencing rough patches on the plated surface, even long streaks of roughness I would generally consider peeling, except that its hard and polishes fairly smooth, leaving the appearance of baby pits. Any suggestions would be greatly appreciated.
Froely Smith
- Eureka, California, USA
---
First of two simultaneous responses -- January 6, 2012
Guess #1 would be low amperage. What ASI are you using?
Guess #2 is that your solution has metallic contamination either from your reverse or a high trivalent. Guess #3 is that your anodes have "died". They do this with use. Scrape them to clean shiny lead and then put them in a dummy load for half an hour at a high amperage (vicinity of that from 6 volts).
Next is your anodes are starting out with a yellow chromate covering rather than a nice blackish brown which is an active anode.
What is the range of your tank temp from the start of the load until you take it out?
Finally, what is your anode spacing .
James Watts
- Navarre, Florida
---
Second of two simultaneous responses -- January 7, 2012
Hi,
did you check the contaminants, I mean trivalent, chlorides, metals? You might be using sufficient bussing but check if any one of them is heating up and you might be losing all the energy in heating rather than plating. To me the first one looks the culprit (chlorides) or maybe a very low/high sulfate level.
ALL THE BEST..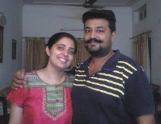 Vikram Dogra
Irusha India - Chandigarh, India
---
February 15, 2012
Hi Froely Smith,

Have you fixed the problem reported ... ?

If yes, what did you do to address it ...

Regards,
David
David Jose
- Chennai, India