Where the world gathers for
plating, anodizing, & finishing Q&As since 1989
-----
Sulphuric Acid Consumption in Hard Anodizing
December 29, 2011
Q. Are there any records / data regarding how much sulphuric acid is consumed (per square inch) during the hard anodizing process? Does anyone have any opinions? Please share.
Grade : 6061-T6 Al
Process is MIL-A-8625-F, Type 3, Class 1 , 80 microns (say 3 mils)
Temp is below zero° C at all times, voltage is 75V, and asf maintained is between 24-30.

Ravi Rao
Business Owner - Mechanical Engineer - India
---
January 4, 2012
At that temperature, the acid is more viscous than at room temp, so your dragout will be higher than type 2. In theory, the acid is just an electron conductor so is not used up in the process. In reality, every time a copper or zinc or aluminum dissolves it liberates a hydrogen ion. Some of these redissolve as ions and others escape as nascent hydrogen, thus an acid loss. Dragout will be your biggest loss. If you did not have dragout, you would be replacing the tank solution more frequently because of the amount of aluminum and other metals that dissolve during the process.
James Watts
- Navarre, Florida
---
January 6, 2012
Thanks Jim,
I was always under the assumption that Sulfuric Acid also gets consumed in forming the coating.

Ref Bob Probert's 'Aluminium How To'
Page 63
Coating is made up of,
80% Al2O3
18% Al2(SO4)3
2% Water
I assumed that the oxide and the sulphates of aluminium generated from the dissociation of the H2SO4.

What is your take on the above?
Thanks a Lot for your inputs.
Ravi Rao
- India
---
January 9, 2012
Hi, I will not argue with Robert's depiction as it is well known that sulfuric acid dissolves the oxide coating and it would be logical for some of it to be trapped in the oxide formation as the sulfate.

I guess that I am a practical ex metal finisher. The acid is the cheapest cost of anodizing and you can not do much about it other than use proper techniques to have the anodize take the least possible time. Some people will leave a rack in far too long trying to get a very tiny bit more oxide coating.

Huge companies can recycle some of the acid rather than dumping, but that is a high cost up front and moderately picky to operate for a minor return.
James Watts
- Navarre, Florida
---
January 11, 2012
Very True..
As a job shop handling volumes of sq inches every day, I was wondering if there is any way of maintaining a regular addition of sulfuric acid as a compensation for that consumed (considering dragout as well - which of course can be estimated more accurately ).
If there are any thumb rules, the risk of adding higher and higher concentrations of acid unnecessarily would be minimised.
Of course, al-content will eventually limit the no. of days one can carry out this exercise...
Thanks again.
Ravi Rao
- India
---
First of two simultaneous responses -- January 12, 2012
Simple titration will tell you what you need to know.
Best, consistent, results will use a magnetic Teflon spin bar for heavy agitation. Use of 0.1N sodium hydroxide rather than stronger will allow you to get a true amount of acid that is not false from the precipitation of aluminum and copper.

I would do it once a day for a couple of weeks and then you will know if it can be cut back. Once or twice a week should be adequate for most shops. Even if it is daily, it is simple and quick.

A hydrometer is not accurate as it includes all of the dissolved metals plus the acid.
James Watts
- Navarre, Florida
---
Second of two simultaneous responses -- January 12, 2012
I'm not sure as to why anyone would want to do this. It's a very basic/simple titration to figure out free acid and dissolved Al content in a sulfuric anodizing bath. Takes less than 5 minutes...I would think one could spend more time calculating the surface area of all tank loads running through, as opposed to a 5 minute titration.

As James so correctly pointed out, more solution is lost via drag-out, and misting/ventilation than is contained in the actual coating itself.

I would think the dragout would be the HARDEST thing to calculate, especially if it's a manual line, with multiple operators.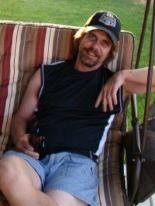 Marc Green
anodizer - Boise, Idaho
---
January 16, 2012
Thanks a lot all!
So, I get my answer: regular titration is the only way!
To answer Marc, getting skilled labour to handle the chemistry on regular basis was what prompted me to wonder if there were any other means.Obviously there aren't any.
Thanks a lot for all your inputs.
Wishing all at Finishing.Com a Very Happy New Year!
Ravi Rao
- India
---
January 17, 2012
It does not take a skilled person to do the titration. Proper equipment, a bit of training, good instructions and a calculator.
I can train anyone that can read and write and use a calculator in 1 hour.
James Watts
- Navarre, Florida