Where the world gathers for
plating, anodizing, & finishing Q&As since 1989
-----
Is there a 'strike table' for what platings can be done on what substrates?
December 21, 2011
Q. I am new to electroplating. So far I have successfully electroplated a steel knife with zinc using a kit and plated copper from home brewed sulfuric acid solution onto my mail box key... What I found interesting is that the copper would not plate on certain metals (I tried plating an old manual planer). This spawned a question of plating strikes and solutions. Is there a reference document that shows donor/solution/recipent match ups as well as "strike" table, for example to chrome plate steel, plate steel with zinc and plate zinc with chrome... or something like that.

Thanks ahead
Igor Petrusky
- Stuart, Florida, USA
---
December 22, 2011
Hi, Igor.
I am not aware of such a table, and there are exceptions to every rule, but I can give you a few quick pointers:

- To plate onto aluminum you need to start with zincating followed by alkaline electroless nickel or alkaline copper plating.
- To plate onto stainless steel or nickel, you need to start with a Wood's nickel strike.
- To plate onto steel, you cannot start with acid copper, but can start with pretty much anything else.
- To plate onto zinc diecastings (never easy), you need to start with alkaline copper. Cyanide copper is best, but not suitable for home use because it is so poisonous.
- To plate silver and gold and other precious metals, you'll often find that you need to start with a 'strike' (a bath with very low metal content) to discourage immersion plating.
- Some metals like copper (and copper alloys like brass), and silver, and gold tend to diffuse into each other, so a barrier layer of nickel plating is required between them.

Good luck. I'm sure I made a mistake or two, and hopefully other readers will expound a bit.
Regards,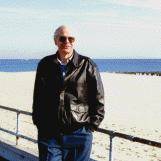 Ted Mooney
, P.E.
Striving to live Aloha
finishing.com - Pine Beach, New Jersey
---
December 22, 2011
Thanks Ted,
An insightful response as usual. I was hoping there was a table like I described, but the answers I got on linked in is that plating has been such a diverged industry that probably such table does not exists. Your answer confirms that. I guess I'll have to compile one :D ... Since properties of metals do not change it should be possible to create a finite length table listing acceptable plating match-ups.

All other readers,
Please be aware that the fact of something being discussed here does not necessarily make it safe for you to do in your garage, even if I claim to be doing it in my garage. The fact that I am doing something in my garage, does not mean I am not using a glove box and other precautions. I spent 2 years at research laboratory where every time I had to reach for a chemical in a cabinet I had to log what I took out, even if it was taken out just to be able to reach for something behind it...

FOLLOW UP QUESTION
To avoid starting a new thread I'll just slap it here since it is a general plating question:
What happens in the case of lower than optimal current during plating? I was using my 5 A PSU at about 3 V to do some chrome plating on zinc today and as I submerge the knife into solution I see a distinct point when aggressive bubbling stops. This is the point when current density crossed a threshold. I basically see no bubbling action in the tank. I did not leave the knife in the tank long enough to see if it would plate anyway or not, I plated it in sections instead. So, the question is this: will undercurrent yield quality finish, but at much slower rate or will it not plate at all since donor (chrome in my particular case) will be reabsorbed into solution faster than it is being deposited? I fear the 2nd is the answer... I need a bigger psu...

Thanks again.

Igor Petrusky
- Stuart, Florida
---
December 26, 2011
Hi, Igor.
Most metals can be plated very slowly if need be, with no particular lower limit on current density. Chrome, however, is a big exception. You probably will not be able to chrome plate at all with a current density less than 1 Amp per square inch. 25%-50% higher would be better. It is not a matter of redissolution, but that at best only 10-15% of your power goes into laying down chrome, the rest just releases hydrogen. Below 1 ASI, 100% may go to releasing hydrogen.
I am not familiar with hard chrome plating on zinc -- why would you do that?
If this is decorative chrome, whoa, step back from your tank and read our FAQ first! Decorative chrome plating always involves nickel plating first.
Regards,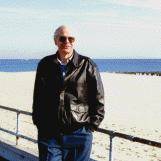 Ted Mooney
, P.E.
Striving to live Aloha
finishing.com - Pine Beach, New Jersey
---
December 27, 2011
Thanks Ted for another insightful response.

I am mostly interested in functional chrome application (industrial / hard Chrome). Think 1-car garage scale with the national research lab QA.

The reason for zinc plating before chrome is to provide additional, sacrificial rust protection if chrome ever cracks.

An interesting research project would be to try sandwich chrome. Hard things like chrome are also brittle, and soft things like zinc or copper are not wear resistant. What if we have a 10, 20 or even 100 layer sandwich up to say 1/4 inch thick, of zinc/chrome layers? What if there is a mixed plating layer which provides hard peaks made of chrome and valleys made of zinc. A macro crack that originates in chrome would not propagate through zinc. Of course these peaks and valleys I am talking about are on the order of 1/100th of an inch, so you can't actually see them.

There is no one particular item that I want to plate, but rather it is a big research project; hopefully with the end result of learning to do something really cool.
Igor Petrusky
- Stuart, Florida
---
December 28, 2011
Hi,
While Dr. David Lashmore was with NIST, he plated a sandwich of hundreds of alternating layers of nickel and chrome to simulate plating with stainless steel. As I recall from his presentation, it was done from a single plating solution. So I certainly won't say that it is not possible to plate a zinc-chrome sandwich of many layers, and possibly even from a single solution. You might speak to him. Good luck.
Regards,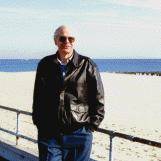 Ted Mooney
, P.E.
Striving to live Aloha
finishing.com - Pine Beach, New Jersey
---
December 31, 2011
Thanks Ted; I am still working up to the science stuff, building up plating kits now. Using buckets with gammaseal lids, this way I do not have to worry about liquid spills and transfers...

One more question if you don't mind:
Lead vs stainless steel anodes. Which one is better? I read about people using stainless steel anodes, and also about peroxiding the lead anodes... Just got done peroxiding some lead sheet to use as anode, but wondering if it is all worth the hassle or if I should have just used stainless steel bucket... I did a google search and found lots of vendors for each type of anode, but saw no scientific explanation of which one is better or difference in application purposes...

Thanks ahead.
Igor Petrusky
- Stuart, Florida