Where the world gathers for
plating, anodizing, & finishing Q&As since 1989
-----
Watts nickel barrel comes out completely black
December 8, 2011
Q. I made a run on a Zamak (or zinc alloy) small parts barrel after cyanide copper, the barrel come out completely black (it look beautiful!) but is far away for the finish desired! we did as follows:
1) raise temperature to 60 degrees C, peroxide addition 35% 150 cc for a volume of bath 180 liters, we added 1 pound of activated carbon, mix for 30 min. and settle for 10 hours.
2)next day filter with filter of 0.5 in separate tank, high pH treatment, raising to 5.2-5.5 and settle to the next day.
3) Filter to the tank

after this, is still giving black results but less.

after using dummy cathodes and running barrel with low voltage for one night the bath is now ready to use.

posible causes

1)low current (bad contact, rectifier failure etc.)

2)copper contamination

Questions:

1)I don't want to face this problem again so do you have any idea for the root of this?
(any idea would be appreciated)

2)After some time the contamination for zamak parts seems to be unavoidable is there common practices to keep the bath running free of contamination?
Daniel Hernandez
- Bucaramanga, Santander, Colombia
---
First of two simultaneous responses -- December 12, 2011
The problem was solved running the bath on dummy cathodes, the contamination seems to be zinc.
Daniel Hernandez
- Bucaramanga, Santander, Colombia
---
Second of two simultaneous responses -- December 12, 2011
The cause of the black deposit is zinc contamination.
The way to get rod of the zinc contamination is dummy plating which is required at least once a week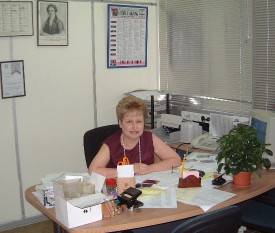 Sara Michaeli
Tel-Aviv-Yafo, Israel
---
December 12, 2011

Thanks a lot for your time!!
Daniel Hernandez
- Bucaramanga, Santander, Colombia
---
December 13, 2011
It looks that high pH treatment is not so-effective as I use to think.


Daniel Hernandez
- Bucaramanga, Santander, Colombia
---
December 14, 2011
Hi Daniel,

Black deposits in nickel and zamak parts are evidence enough to get a zinc contamination which led to your problems. A pH increase or hydrogen peroxide treatment (concentration was anyway too low to have any effects) and activated carbon treatment has been the wrong approach as you have experienced.
Try to figure out why you have got such a high zinc contamination and adjust/maintain your processes accordingly.

Kind regards,
Dominik Michalek
- Melbourne, VIC, Australia
---
December 20, 2011
Zn MAX. CONC. IN PPM 20
Cu MAX. CONC. IN PPM 30
USE AS LARGE A CATHODE AREA AS POSSIBLE AND ELECTROLYZE AT .2 TO .5 A/DM SQ. CORRUGATED CATHODES SHOULD BE USED FOR WIDE CURRENT DENSITY RANGE.
SOLUTION WARM AGITATED.
(IMPURITIES TARGET LIMIT OF Zn/Cu SHOULD BE < 10 PPM)
REGARDS,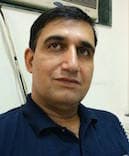 Ajay Raina
Ludhiana, Punjab, India
---
January 26, 2012
Daniel,

Depending on the complexity of your parts, increasing the copper strike time may reduce your problem. It may be that the copper deposit is not thick enough in some areas to prevent dissolution in the nickel tank which then allows the zinc in the base metal to also be dissolved.

Of course, if your part is very complex and there is a large unplated surface, this may just increase your copper consumption for no discernible benefit.
John Reid
- Brisbane, Queensland, Australia
---
January 27, 2012
All of the above is the typical and conventional way to service the problem, however, if that is too much trouble and you cannot keep up, then add a second nickel plating tank, call it a "strike" if you like, but really use it as a sewer to cover up the copper and leave the copper behind, then your second, more important "finishing" nickel tank will stay clean longer.

Robert H Probert
Robert H Probert Technical Services

Garner, North Carolina