Where the world gathers for
plating, anodizing, & finishing Q&As since 1989
-----
How to formulate Zinc Phosphate. Is nanotechnology pretreatment better?
2005
Q. I have some questions regarding phosphate coating.
Firstly, I wondered how can I make zinc phosphate solution and how can I use bath tips?

ZnO + H3PO4 ... 85 °C ... Zinc phosphate is correct?

Thanks.
Ozgur Polat
Ege University - Izmir, Türkiye
---
2005
A. Sorry, Ozgur, I don't understand "how can I use bath tips".
It is common for university researchers to assume that metal processing solutions are formulated on-site from basic chemicals by the end user, but that is very rarely the case. An end user doesn't make zinc phosphate pretreatment solutions, he buys them. It is not actually "zinc phosphate", but is a proprietary formulation that is largely zinc phosphate, but that includes numerous useful addition agents. Contact a local distributor of metal finishing processes and they will make sure the proprietary zinc phosphate solution is appropriate. Good luck.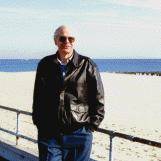 Ted Mooney
, P.E.
Striving to live Aloha
finishing.com - Pine Beach, New Jersey
---
---
Is nanotechnology based pretreatment superior to zinc phosphating pretreatment?
2007
Q. We are using zinc phosphate pretreatment in our MS items painting line.
Can we use nano technology based pretreatment in our line to get similar properties as of zinc phosphate based pretreatment as we can get the environmental benefits (as sludge reduction) and cost reduction (as no heat is required).
Deep Mathpal
Working in Paint Shop - Udham singh nagar, Uttranchal, India
---
June 14, 2011
Q. We are using a major brand of zinc phosphating products till date. We have problem of excess sludge formation, and have to face pollution control officials. We have filtration facilities, but now as NANO TECHNOLOGY is available, we want to divert from our traditional method to NANO TECHNOLOGY.
Kindly suggest process & availability of chemicals in INDIA.
HARSHAD TRIVEDI
POWDER COATING - SACHIN, SURAT, GUJARAT, INDIA
---
June 14, 2011
A. Hello Deep. Hi Harshad. Personally, I don't think any alternative process has been proven to match zinc phosphate yet. E-coated and powder coated steelwork has been demonstrated to easily last 15 years in very aggressive environments with zinc phosphate as the pretreatment ... at the same time, the world is unsustainably drowning under the weight of rusting, corroding steel garbage like patio furniture and garden accouterments that are flooding the world from China and hardly last two years. I don't think you should switch to anything unproven, but only to a process where you can see samples that have been exposed for a dozen years or so. If the pollution control officials don't take life cycle into account, ask them to go back to school, rather than telling you to abandon zinc phosphate at the cost of needing to mine, smelt, fabricate, pretreat, paint, package, ship, and ultimately landfill metal every 3 years instead of every 15 :-)
I understand nanotechnology to mean engineering of the coating at the nanoscale level, taking advantage of phenomena that emerge at the nano level. But nanotechnology can also be an empty buzzword. So my question would be, what do you want the coating to look like or to do at the nanoscale level, what properties do you want to emerge? Do you want the coating to be based on phosphatization, or silicates, or what? Thanks!
Regards,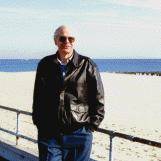 Ted Mooney
, P.E.
Striving to live Aloha
finishing.com - Pine Beach, New Jersey
---
April 16, 2008
Q. Dear Sir

which is better technology in Nano or Tri-cation Zn Phosphating.

How cost effective, and quality.

Please let me know as everybody is talking about Nano Technology but nobody seems to know what exactly it means.

Lots of people says it is based on solvents and hence does not produce sludge at all; does that mean that it is not a conversion coating?

Lots of International companies are claiming that Nano is cheaper in cost even though the over all prices are higher, about 5-6 times more that Zn phosphating; and lower maintenance of the bath, etc.

Please explain.

Best Regards,
Amitabh Kumar
Paint Shop Manager - India
Ed. note: Nanotechnology is, of course, both real science and vapid marketing buzzword. We ask that any replies speak in science terms, rather than promoting specific proprietary products.
---
April 29, 2008
A. Dear Amitabh

Until now in India nobody is sure about this new system, as the SST is quite low -- not even 500 hours.

Since this is a platform to discuss new things I think we should ask our counterparts in Europe or USA to throw more light on this matter because many International companies are trying to sell Nano Tech based products in Indian market.

Regards,
Anurag
[last name deleted for privacy by Editor]
coatings - New Delhi, India
---
---
Powder coating adhesion failure after nanotechnology pretreatment
December 1, 2011
Q. I am having "poor adhesion" problem in powder coating. Nano technology pretreatment system has been used in our facility rather than ferrous phosphate and zinc phosphate systems. No problem occurred until baking. Preclean was perfect, no signs were found like oil and others. Cross cut test fails, conical bend test fails, free drop test fails. If someone knows the possible causes please inform me. Thanks for your help. Best regards.
Mehmet Celik
Quality Insurance Manager - Turkey
---
December 2, 2011
A. Hi, Mehmet.
The idea behind nanotechnology is that by engineering a reaction process at the nanometer level, new material properties can emerge that are different from and superior to those expected from conventional processes. But 'nanotechnology' can also just be an empty buzzword like "world class" was a decade ago. In either case, using the word tells us nothing about the pretreatment chemistry.
Realistically, you'll have to depend on your supplier to resolve this problem or to change suppliers, as we unfortunately have no idea what the chemistry even is that is falling apart on you when heated. Sorry, and good luck.
Regards,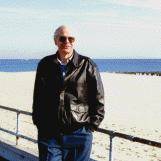 Ted Mooney
, P.E.
Striving to live Aloha
finishing.com - Pine Beach, New Jersey
---
December 18, 2011
A. Is there any dipping passivation before paint application?
Sometimes if the passivation is fresh, or high chrome , you may see this problem
Regards
Dr Halim Polat
- Istanbul, Turkey
---
December 27, 2011
A. Have you confirmed you are operating the system in the chemical suppliers suggested range?
I assume you are but I thought I would ask.
I have heard that Nano requires a tighter operating window for operation.
How often are you check the conditions?
Is this the same part and same substrate every time?
Matt Jackson
- Plymouth, Minnesota
---
January 15, 2012
A. GM,
Please provide the substrate details, whether it is ferrous or aluminium.
For both, Quality of water by means of conductivity both in rinses and in the nano bath is critical. Besides, the pH of the nano bath plays a vital role in the adhesion.
Also, the lead time for the nano parts to get powder coated.

All the best.
SHANKARANARAYANAN N
- Bangalore, KARNATAKA, INDIA
---
March 7, 2012
A. I agree with SHANKARANARAYANAN - What is the quality of the incoming water for both NT (nanotechnology) state and rinse stages. Also having used NT in my wash, are there any possible contamination areas after NT stage?
What is recommended exposure time to NT product and what is your actual exposure time. Also does pump shut off when line stops.
Bobby Keller
- Middleton, Tennessee, USA
---
---
March 13, 2014
Q. Please explain about basic reaction of zinc phosphate coating on CRC in nano technology zinc phosphating bath.
Gautam Wadekar
- MAHARASHTRA, INDIA.
---
March 16, 2014
I can't quite understand your question. Please explain - how is nanotechnology used in phosphating?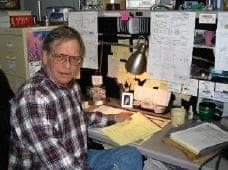 Jeffrey Holmes, CEF
Spartanburg, South Carolina
---
---
October 17, 2019
Q. Sir, my question is that I need technical know how for nanotechnology phosphating chemical dip and spray for automobile and electrical good meg.
VIRENDRA B TRIVEDI
- VADODARA gujrat India
---
October 2019
A. Hi VIRENDRA. Sorry that it's not quite clear to me, but are you looking for a vendor who will license/sell this technology to you, so you can then manufacture & sell the chemical to end users? Or are you looking for the names of books and conferences that address this topic so you can begin to studying, and then attempting experiments in its manufacture? Please clarify what you would like the readers to do for you. Thanks!
Regards,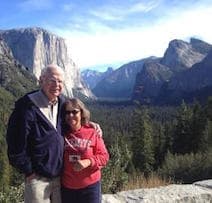 Ted Mooney
, P.E. RET
Striving to live Aloha
finishing.com - Pine Beach, New Jersey