Where the world gathers for
plating, anodizing, & finishing Q&As since 1989
-----
Spill Kits for plating shops?
November 30, 2011
What is the best type of spill kit to have in a plating shop? We have an alkaline cleaner, an alkaline etch, a chromic deoxidizer (Turco Deox 6/16), chromic acid anodize tank, chem film (Alodine 600), a seal tank, sodium dichromate-nitric acid passivate and a nitric acid passivate tank. The best thing that I can think of to have on hand is sodium metabisulphite, sodium bicarbonate and lots of spill pads. Ideally we'd never have to use the spill kit, but the world isn't perfect. Is there a good way to clean up the containment area where the line is located? Or is it best to just let everything be within the containment area?
Aimee Longacre
- Savannah, Georgia, USA
---
December 1, 2011
First off, you need a sound, leak proof containment area of sufficient capacity to hold the contents of the largest vessel.

Secondly, you need to promptly remove anything that spills into the containment. If it can be returned to the process tanks, fine. If not, dispose of it as hazardous waste.

Beware of leaving anything at all hazardous in the containment. I've seen Federal inspectors write citations for dried cleaner on the outside bottom of a tank. "Storing haz waste without a permit" was the charge.

Suitable pumps to remove liquid from the containment plus a good supply of absorbent (kitty litter/speedy dry), brooms, shovels and containers to clean up any spills outside of the containment. How much do you need? I don't know the possible size of your spill, so can't say, but a ton of absorbent, a dozen brooms and shovels and a dozen clean, sound drums with liners would not be a very big investment.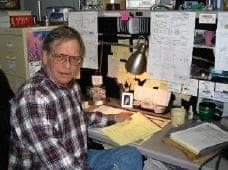 Jeffrey Holmes, CEF
Spartanburg, South Carolina
---
December 4, 2011

"I've seen Federal inspectors write citations for dried cleaner on the outside bottom of a tank. 'Storing haz waste without a permit' was the charge."
That's absolutely insane. And folks wonder why the small businessman is finding it impossible to survive.

Marc Green

anodizer - Boise, Idaho

---

December 5, 2011

Regulation of manufacturing processes is a good idea to a point, Marc. But when Parkinson's Law invades regulating agencies, as in the case in point, the work moves offshore, the country's manufacturing base collapses, and there is no solution to widespread unemployment but starting over.
Remember that the primary purpose of EPA and similar agencies is to serve as patronage pits; if anyone disagrees, please tell me about Christie Whitman's environmental qualifications and management acumen that earned her the position of Administrator of the EPA :-) Vent mode off.

Ted Mooney

, P.E.

Striving to live Aloha

finishing.com - Pine Beach, New Jersey
---
December 7, 2011
Hi Aimee
The best way to arrive at a suitable spills kit is to run a spill exercise and carefully list what you would need, not just for what is in the tanks but also what is in store.

Ok, so a tank has split. We shall need rubber boots and overalls and gloves for at least two operators. respirators (what happens if acid hits that bisulphite?)
We need a container for any waste. I used a plastic tank on wheels (all the kit goes in that) We need a first aid kit for any contamination of personnel especially eyewash. A small supply of neutralising chemicals for immediate use - the rest can stay in stores, Drain covers absorbent pads, etc. A large plastic sheet to cover nearby equipment or to make an emergency tank or liner. etc etc
All go into your wheeled tank in the reverse order you will expect to use them.(i.e., PPE on top)
On top goes a laminated sheet with contact numbers for the emergency services and a sealed poly bag with accident report form two pencils (why not one?) a torch and safety data sheets for all your chemicals, drain keys if you need them. A lid with an easily breakable seal discourages borrowing kit that never goes back.
All this is wasted unless your operators know what is in the kit and how to use it so training is absolutely
essential. for a small shop an 'Incident Controller' is possibly over the top but someone must be in charge to plan the cleanup, authorise calling out the fire service notifying local environmental authorities or not as appropriate, etc. Run an exercise.
Best of luck, hope you never need this.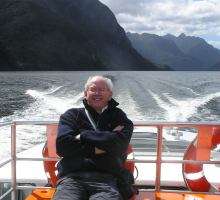 Geoff Smith
Hampshire, England
---
December 28, 2011
Thank you all for your replies.
Our largest tank is 1200 gallons. I hope that I never need to deal with a catastrophic failure of a tank. Most often our spills are probably less than 200 gallons and this is due to operator error in filling the tanks. We are trying to be proactive about the spills within our containment area, so regulatory maintenance can be performed without concern.
I am happy that we have most of the materials needed and people have been trained.
Thank you again gentlemen.
Aimee Longacre
- Savannah, Georgia, USA