Where the world gathers for
plating, anodizing, & finishing Q&As since 1989
-----
Mostly white rust spots (some red) on "fresh" zinc plated 1215 steel parts
November 16, 2011
I will try to give you most of the information I have. I am a mechanical engineer, not a plater, so while I have a general understanding of it, I am ignorant of the intimate details of the zinc plating process.
We are having an issue with the zinc plating of a component from our supplier. The manifestation of the issue is mostly white rust, mostly concentrated on thread flanks, and mostly toward the thread root. But, there are some spots of red rust. Also sometimes there is a little red and white rust well away from the threads. We have seen this condition soon after plating, within days if not hours. But it does seem to get a little worse with time at least up to a point.
The part is essentially a machined shoulder bolt, made in Taiwan. Made from 1215 steel (a resulfurized free machining low carbon steel with no lead). The 'blank' is made by CNC lathe. The nose is then centerless ground to pre-thread OD and finally rolled (formed) into a 5/16-18 thread.
Zinc plating is specified to be "ZINC PLATE Fe/Zn 5AT PER ASTM F 1941-07 (RoHS COMPLIANT). Which is a 5 µm thick zinc with clear trivalent chromate. I believe this standard is substantially the same as B633 but with specific recognition of allowances for build up on threaded fasteners, but I could be wrong. I can only say the process has been "Certified" and not independently audited and verified (at least not by me).
According to the vendor, the parts have been made "the same way" for some time now. The supplier claims nothing has changed in the process, however this issue is new.
We have stripped and re-plated parts with some success, but never 100%. One plater seems to have better success then another. Some parts have just been deemed lost causes and scrapped after repeated tries to strip and re-plate.
Please see pdf with a number of pictures that detail one of my hypotheses. On at least some of the parts I saw what I will call small micro cracks and am wondering is fluid entrapment is the culprit. If it is, and I deem the parts functional, is there a best way to successfully plate these?
Within reason, can anyone suggest alternative causes?
Thank you very much for your input.

Paul Borloz
Mechanical Engineer - Petaluma, California, USA
---
November 30, 2011
Hi, Paul.
I don't offhand dismiss your theory; it's just that I doubt that the rest of the world's hardware is free of these microcracks, yet it can be plated successfully. So I'd look at the more commonplace issues before hypothesizing about weird phenomena. 5 microns or .0002" plating thickness is minimal, and describes the thickness on most of the bolt, not the thread root, where the plating may be much thinner or even non-existent. If practical, the plating thickness should be increased (the first time, not upon replating).
Care should be taken that the screws are completely dried immediately. Completely.
Then I would look into the chromating; all RoHS-compatible chromating is proprietary and may or may not include a topcoat of silicate or zirconium or some such. I would schedule a meeting with the plater and his chromate process supplier. You may find, as one possible example, that the supplier recommends a topcoat and the plater has not installed it for lack of available tanks in the process line.
Regards,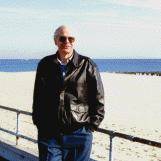 Ted Mooney
, P.E.
Striving to live Aloha
finishing.com - Pine Beach, New Jersey
---
First of two simultaneous responses -- November 30, 2011
I think I'm seeing small areas which were never plated, most likely cause being poor precleaning. White corrosion implies wet parts, possibly not adequately dried after plating.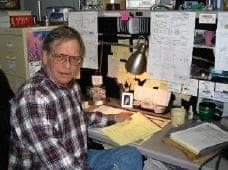 Jeffrey Holmes, CEF
Spartanburg, South Carolina
---
Second of two simultaneous responses -- ovember 30, 2011
Go with everything Ted said, especially what he said about the thickness. Then consider that some cutting fluids are very difficult to remove, even more difficult to remove from threads,and different plating shops have different cleaning methods, and it is very likely, that once you fix the thickness, you will still have rejects due to insufficient incomplete removal of the cuting fluid from the threads in the plater's first cleaning tank. That is a very frequent quality control issue.

Robert H Probert
Robert H Probert Technical Services

Garner, North Carolina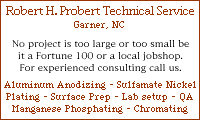 ---
November 30, 2011
Excellent point, Jeffrey and Robert, and I can't justify why I omitted cleaning when a much wiser guy than me once said "90% of all plating problems are cleaning problems".
Regards,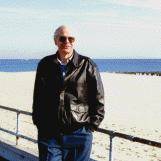 Ted Mooney
, P.E.
Striving to live Aloha
finishing.com - Pine Beach, New Jersey
---
First of two simultaneous responses -- December 1, 2011
Hi Ted and all. Thank you for your responses, they are all very logical and I will track these down with our supplier.

The supplier has developed a new theory that the sulfur content is it blame. They have tried machining parts from 1215 sulfur in the "good" range and some with sulfur "above preferred" range. They also made parts from 1018 (very low sulfur). I have not quite ascertained whether "good" and "above preferred" actually mean "in spec" and "out of spec" and I don't know how constant any other process variables were held so bear with me. The result was:

1018 looks great with a "polished" look.
1215 "good" sulfur looks good (no white spots).
1215 "non preferred" sulfur looks bad with white spots.

So my question is, to your knowledge, could sulfur content in the steel be an inherent issue in terms of plating efficacy?

If not, then I am back to thinking there may be a mechanical condition that results due to the sulfur that is perhaps exacerbating an underlying process issue. For example, maybe a non-robust cleaning process. The more sulfur the more brittle = the more surface fissures that can trap cutting fluids, etc. This is just speculation.

Thank you again for all your input.
Paul Borloz
- Petaluma, California, USA
---
Second of two simultaneous responses -- December 2, 2011
Paul,
1.The spec says it is has to be Zinc-iron plating; not 'plain" Zinc plating.
2.There are two types of Zinc -iron bath i) low iron (ppm) wherein you can clear chromate to an extend but can still "look visually unattractive" and so cannot considered clear.
ii) high iron ( real Zinc -iron bath ) by which you will only be able to black chromate.
3.RoHS compliant chromates or generally known as trivalent chromates require more dipping time say approx 1 minute (pH 2+)- so will have to take care to compensate with higher thickness say 8 micron plus as there is a possibility of dissolving some of the Zinc plated, in to the chromate soln.
Your problem seems to be that due to less thickness in the thread , whatever plating is there it may just be stripping out in the chromate soln.
4.I notice that the replated products improves in quality- which points to the fact that in the first instance the materials are not pre treated( cleaned) well.
Regards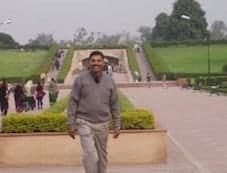 T.K. Mohan
plating process supplier - Mumbai, India