Where the world gathers for
plating, anodizing, & finishing Q&As since 1989
-----
Homemade hot tub - not as smart as I thought!
November 21, 2011
I have made a hot tub and now I have questions about the finishes on the parts. I have got a rash and I've never had one before so I am trying to find out if my tub design is causing this. I have been careful (I believe) to rule out the sanitizing as being the issue.
The tub itself is cement with tile on the bottom and the sides are finished with a thin, smooth layer of cement with powdered cement coloring added. I am in Mexico and using products found locally.
I am heating it with a propane powered gas burner under a coiled copper tubing. Connected at each end, top and bottom, to galvanized pipe (no dielectrics) with valves, and water flowing/re-circulating at the top and bottom of the tub because of the heat.
The bigger burner I have is causing lots of steam through the tubing and pipe besides the water. I have seen a kind of white something come out when starting up. I have now realized, due to research online (and many different opinions), that maybe I shouldn't be using the parts I have. I am concerned about both the piping and the cement and coloring. After all, my plants don't like to be near cement and I read that you shouldn't heat pipe with the zinc coating, although it does seem that it's used for hot water.
Thank you for your attention and maybe help.
I'm at a loss as to what my problem is and there really aren't experts around on hot tubs, as there are not many/any of those or even tubs used here. I'm not even sure about finding a lab that could test for my problem.
I thought I was doing good having created this project and design but now I realize my lack of expertise in chemicals, steam and metals may be causing health hazards.
Hope that one of you can help . . . thanks
Linda Joy
I designed and worked on this project. - La Cruz de Huanacaxtle, Nay., Mexico
---
November 22, 2011
Hi, Linda.
Cement and concrete tend to be quite alkaline. The first thing I would do is get some pH paper (it's very cheap) and determine the pH of the hot tub water. If you can rule out alkalinity as being the problem, or rule it in, you will have made progress.
I don't really understand your heating system description, but if you are heating water in a closed loop, you desperately need a pressure relief valve (look at your hot water heater) before you explode something. Your mixed-metal piping system may cause pipe corrosion but I think neither the copper nor galvanized (zinc) are responsible for the skin irritation. Good luck.
Regards,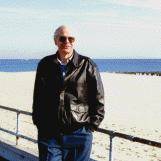 Ted Mooney
, P.E.
Striving to live Aloha
finishing.com - Pine Beach, New Jersey