Where the world gathers for
plating, anodizing, & finishing Q&As since 1989
-----
Automotive Cadmium re-plating is too grainy
November 21, 2011
Q. I'm restoring a vehicle built in 1958 and decided to have some of the parts replated in clear cad. While they came back clean, the result wasn't what I expected.

Instead of looking like new hardware, they look more like silver paint. On top of that, the surface is grainy. Most of the pieces are not really usable anymore because they just don't look accurate enough for the restoration I'm trying to achieve.

Was the grainy texture a result of the acid treatment?

How can I achieve that new hardware look for some of the parts that are no longer made?

I'll be needing another batch of clear cad and clear zinc in the future. What should I ask for differently next time around?

Many thanks in advance.
Canh Nguyen
hobbyist, car/motorcycle restorer - Elk Grove, California, USA
---
November 22, 2011
A. Hi, Canh.
Cadmium is a bioaccumulative toxin and should not be specified except where it is essential. In an age where airliners and jet fighters must do without cad plating, your restoration must also. But cadmium plating and zinc plating can look similar enough anyway. I think you need to supply a sample part (whether new, old, or whatever) that looks like you want your parts to look. The plating shop can probably match it pretty closely, one way or another, if they clearly understand what you want. Good luck.
Regards,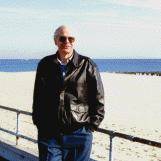 Ted Mooney
, P.E.
Striving to live Aloha
finishing.com - Pine Beach, New Jersey
---
November 23, 2011
Ted,

Thanks so much for your response. This is absolutely one of the most informative sites I have come across.

I wasn't aware of the cad plating toxicity. I simply brought the parts to the platers, told them the project, and they said cad plating would be correct. I assumed it was safe, but if it's no longer a responsible practice and clear zinc is close, then I'll do zinc from now on.

I'm curious how my next batch of zinc will turn out. Quite nervous about it because some of the next pieces are NLA. Will definitely bring some sample finishes next time.
Canh Nguyen
- Elk Grove, California, USA
---
January 12, 2012
Q. I recently looked at a batch of newly cad plated parts and also thought they looked painted and grainy. I was told that the surface you give them is the surface you get. Unfortunately the hood hinges, latches, jack posts, etc. that we are restoring almost always require some sort of abrasive blasting to remove rust and old plating leaving the surface rough or grainy. This seemed reasonable to me, certainly when rust has pitted the surface. I wonder if the plater has a better method of removing light rust and old plating. We have a local plater now that offers nickel plating. I would like to try that in place of cad. Also, I'm working on a '62 Corvette fuel injection unit that has quite a few parts that I believe are pot metal similar to a carburetor. Would the nickel plate produce a 'new' appearance on pot metal? Thanks, Jim
Jim DeHaan
automotive restoration - Piedmont, South Dakota, USA
---
January 14, 2012
Your fuel injection parts are almost certainly cast aluminum, not "pot metal" (zinc die castings). If corroded, the outer skin is damaged, and you can't make them look exactly like new. Blasting with very fine glass bead, plastic media or walnut hulls will get close with little risk and cost.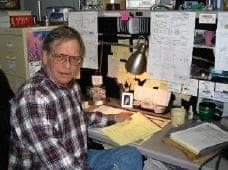 Jeffrey Holmes, CEF
Spartanburg, South Carolina