topic 5860
Spanish Plating Terminology
(2000)
I wanted to locate a list with translated plating/metal finishing terminology in Spanish. Please send me to a website or a book reference.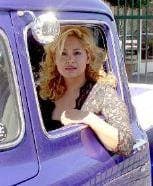 Alicia Moreno
"La Kromadora"
Escondido, San Diego No., California
---
(2000)
There is an Electroplating Research and Development Institute in Queretaro State in Mexico who edits a very good English-Spanish Dictionary . It also explains each word in Spanish . It is called CIDETEQ, I bet it easy to find. Federico CastaÒeda might help you.
If there are a few words I can also help you, since I work on the Mexican side, Monterrey.
Saludos
Fernando Martinez
- Monterrey,N.L., Mexico


This public forum has 60,000 threads. If you have a question in mind which seems off topic to this thread, you might prefer to Search the Site