topic 5813
Powder Paint Leftovers: What To Do With Them?
(2000)
As Maintenance Supervisor, one of the luckier things I do is dispose of powder paint. When each color is finished, the powder paint "overspray" is collected in our baghouse (vac system) and must be disposed of. This, along with 15 - 25 boxes of the same are generated each week. Is anyone interested in this powder?
It really seems a shame to dispose of this much powder every week. What does everyone else do with their powder paint leftovers? If you're not concerned with color, I have a lot of powder paint for reuse. Please advise.
Larry Smith
furniture co. - Sarasota, Florida
---
(2000)
Larry...
I personally don't have a use for the leftover powder material. I did want to warn you, though that a lot of those coatings contain heavy metals...ie, Barium, Chromium...and cannot be disposed of in a landfill. I would suggest a thorough reading of your MSDSs, to see which if any contain heavy metals. Improper disposal would subject a company to substantial fine by the EPA, if they ever do an audit.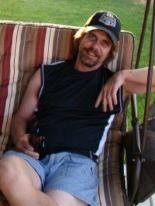 Marc Green
anodizer - Idaho
---
April 13, 2009
There's a great resource our family business uses for disposal of powder paint overspray from paint booths. This company provides bags to put the powder in that can take temperatures of over 400 degrees. These bags are great! In these bags the powder turns to gel very quickly and cools down quickly and you can throw the bags in any receptacle after you're tied them up. I think the company name is Combustion and Systems but if that doesn't work, just Google powder paint disposal bags. These bags will help you stay out of trouble with the EPA.
Ellen Deaton
- Ryland Heights, Kentucky


This public forum has 60,000 threads. If you have a question in mind which seems off topic to this thread, you might prefer to Search the Site