topic 5802
PHOTO CHEMICAL MILLING OF STAINLESS STEEL
2000
DEAR SIR, WE ARE IN A BUSINESS OF ELECTRICAL APPLIANCES AND ITS PARTS SINCE 1958, IN INDIA.WE ARE NOW DIVERSIFYING INTO PHOTO CHEMICAL MACHINING. THE MAIN PART TO BE ETCHED IS STAINLESS STEEL FILTER (FILE ATTACH) USED IN OUR JUICERS.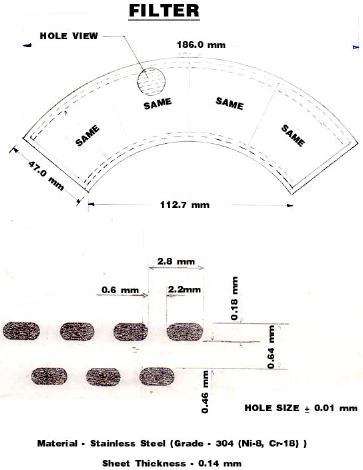 WE WOULD LIKE TO KNOW IN WHAT WAY YOU CAN HELP US IN SETTING UP THE INDUSTRY AND GIVING US THE TECHNICAL KNOW-HOW FOR 'PHOTO CHEMICAL MACHINING' OF STAINLESS STEEL. WITH BEST REGARDS, THANKING YOU MUKESH VERMA
MUKESH V
[last name deleted for privacy by Editor]
- NEW DELHI, INDIA
---
2000
First read "Photosensitive Resists for Electroforming", T.R. Bates, Plating, July, 1965, published by the American Electroplaters Society, Orlando, Florida. Then see the Machining volume of the ASM Metals Handbook.
Tom Pullizzi
Falls Township, Pennsylvania
---
2001
Save yourself a heaping pile of trouble!
Do not give in to the desire to do shortcuts. Adhere to your process. 99% of all problems can be traced back to someone not following the tried and true procedures. So many times I've listened to people complain of low yields just to hear them speak of how they "speeded up things"! They just don't get it.
Jay Beauregard
- Plymouth, Massachusetts


If you have a question in mind which seems off topic, please Search the Site