Live! From beautiful Pine Beach New Jersey: Welcome to the world's most popular metal finishing website
topic 57850
Is ASTM B633 Zinc Electroplating RoHS Compliant?
A discussion started in 2011 but continuing through 2018
October 13, 2011
Q. HI MY NAME IS ALEX AND MY QUESTION IS:

IS ZINC ELECTROPLATE PER ASTM B633 [link by ed. to spec at TechStreet] , TYPE 3 CLASS 3 RoHS COMPLIANT?


ALEX MATIAS
EMPLOYEE - MILFORD, Massachusetts
---
October 13, 2011
A. Hi, Alex.
The answer is neither yes nor no. In the old days the answer was "no" because virtually all chromating used hexavalent chrome. Today most chromating uses trivalent chromates, so the answer CAN be yes, probably usually is yes, but it isn't necessarily. I think, for now, you need to specify RoHS compliant in addition to ASTM B633 [link by ed. to spec at TechStreet] .
Regards,
Ted Mooney, P.E.
finishing.com
Pine Beach, New Jersey
---
---
April 19, 2012
Q. I have a print that calls out for clear zinc plating per QQ-Z-325, Type 1, Class 3. This specification has been superseded by ASTM-B633 and our customer wants this process to be RoHS compliant. Could you tell me what the type and class will be now?
Thanks.
Ellen Noland
metal stampings - Minneapolis, Minnesota USA
---
August 20, 2012
A. Hi, Ellen. It can be very tricky to say that a spec has been "superseded" by another spec. The actual wording of the cancelation notice is: "Federal Specification QQ-Z-325C, dated August 18, 1976, is hereby canceled. An existing commercial standard which covers this material is American Society for Testing and Materials Standard B633."
That is, it doesn't say "equivalent" or "superseded"; it doesn't even assert that ASTM B633 is the best alternative spec. -- it's just "a" spec covering zinc plating.
It matters because: suppose the old spec had testing requirements of some sort and the new doesn't ... have those testing requirements gone away or do they endure? (That was a rhetorical question -- I don't think there is a right answer). The designer must insure that the needs of the application will be met, and has no choice but to obtain the new spec and spell out exactly what s/he needs.
"Type 1" is no chromate or post-treatment, so RoHS compliance should be easy. I think ASTM B633-11 now addresses RoHS compliance, but there are many older editions of ASTM B633, so it might be safest to spec "per ASTM B633-11 ... and RoHS compliant". It would not surprise me if RoHS compliance becomes a moving target as time goes by.
Regards,
Ted Mooney, P.E.
finishing.com
Pine Beach, New Jersey
---
August 17, 2012
Q. Are all types of ASTM B633 zinc plating either/or on RoHS. My supplier is using ASTM B633, Type I, SC2 but isn't sure if it RoHS compliant or not. Does this Type mean it is?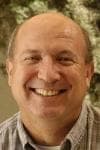 Patrick Lane
container controls - Tucson, Arizona, USA
---
August 20, 2012
A. Hi Patrick.
Type 1 is "no chromate", so I'd expect it to be RoHS compliant, but your supplier should not be trusted to be doing ASTM B633 if they don't have a copy of it on hand. It's possible that your supplier actually doesn't know, but it's at equally possible that he doesn't want to be on the hook for guaranteeing compliance, or that he knows his present chemistry isn't RoHS compliant :-(
ASTM B633-11 now addresses RoHS compliance.
Good luck.
Regards,
Ted Mooney, P.E.
finishing.com
Pine Beach, New Jersey
---
August 21, 2012
Q. Ted, thank you for the reply. I do have a copy of ASTM B633-11 and it only mentions RoHS once and that specifically is in the scope, paragraph 1.6. "This standard has been revised to address RoHS requirements that seek to limit the exposure of workers and the public from exposure to toxic metals. Additional types have been added to permit non-chromate passivate treatments to be used in replacement of hexavalent chromium." Copyright ASTM International...

The only types added from the 1998 revision have been Types V and VI. So I still don't know if Type I is RoHS compliant or not. Seems like there should be a way to force this by type without adding additional verbiage to purchase orders.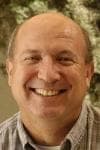 Pat Lane
- Tucson, Arizona, USA
---
August 22, 2012
A. Hi again, Pat. I don't have a copy here, but I'll bet you find that the two new types, V and VI, are the non-hexavalent ones.
Plating-wise, RoHS is chiefly concerned with cadmium, lead, mercury, and hexavalent chromium. Type 1 zinc plating has no chromate so I'd expect it to be RoHS compliant.
I understand your wish to avoid verbiage, but I don't consider "and RoHS compliant" to be a burdensome amount of verbiage, and I think the risk of leaving it out on a plating P.O. isn't worth it. Milt Stevenson is an ASTM B633 committee person and plating shop manager who urges the same thing in letter 37583.
90% of plating contract disputes seem to be about whether unspecified things are "implied" or not :-)
Regards,
Ted Mooney, P.E.
finishing.com
Pine Beach, New Jersey
---
---
Is zinc plate per ASTM B633, TYPE 3 FE/ZN 12 RoHS Compliant?
May 26, 2014
-- this entry appended to this thread by editor in lieu of spawning a duplicative thread
Q. I have doubt that ZINC PLATE PER ASTM B633, TYPE 3 FE/ZN 12 was RoHS compliant.
Zakaria Abdullah
Quality - Penang, Malaysia
---
June 2014
A. Hi Zakaria. I believe that you will find that types 5 and 6 are the types which are intended to be hexavalent-free and therefore RoHS compliant. But don't attempt to incorporate ASTM B633 into your drawings or purchase orders unless you are looking at a copy of it; and don't even dream of claiming you are complying with it except after reviewing it beginning to end.
My personal position, with no claim to being right, is that the words "RoHS compliant coatings" should specifically and explicitly appear on every drawing, specification and P.O. where RoHS compliance is required.
Regards,
Ted Mooney, P.E.
finishing.com
Pine Beach, New Jersey
---
---
December 12, 2016
Q. Is Zinc Plate Fe/Zn 13 Type 2 RoHS compliant?
Allan Larson
- Loveland Colorado, USA
---
December 2016
A. Hi Allan. May we assume you are asking about ASTM B633? -- there could be other specs which use the same term with a different meaning so it's safest to reference a particular spec when you ask what terminology like "Type 2" means; This plating is probably not RoHS-compliant since it probably employs hexavalent chromating.
Regards,
Ted Mooney, P.E. RET
finishing.com
Pine Beach, New Jersey
Striving to live "Aloha"
---
---
March 1, 2018
Q. Hi, We have been using yellow chromate fasteners for a while without asking our supplier if it is ROHS compliant or not.
Now our supplier wants me to approve fasteners that are Trivalent Zinc Yellow Chromate NON ROHS compliant, because its plater is asking for this approval.
Isn't Trivalent zinc already RoHS compliant?
Should I insist on RoHS compliance?
Should I accept?
Leo Smel
- Montreal, Quebec, Canada
---
March 2018
A. Hi Leo. RoHS is a requirement of the European Union for certain types of parts. If these fasteners are not going to Europe, and if nobody further down the line is requiring or claiming RoHS compliance, then it's not a requirement which you should impose on yourself at an inconvenient juncture.
However, I would not take it upon myself to claim RoHS compliance based only on the fact that trivalent chromates were used. Some very old chromates had (if I recall correctly) small amounts of lead as an accelerant. Or there might be some other forbidden substance somewhere; and RoHS is a moving target. Don't take it upon yourself to certify that your suppliers' parts are RoHS compliant if they won't.
Regards,
Ted Mooney, P.E. RET
finishing.com
Pine Beach, New Jersey
Striving to live "Aloha"
---
April 9, 2018
A. If you do at some point need to prove RoHS compliance, you will need to do destructive testing of the actual PARTS; a laboratory will need to physically remove the coating layer, mechanically or with chemical digestion, and analyze this layer for substances of interest. It is a royal PITA, and not cheap (I speak from experience), so if you don't absolutely HAVE to certify to RoHS...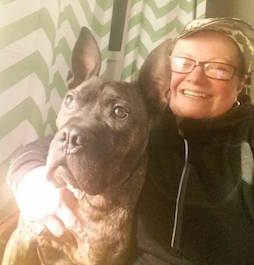 Rachel Mackintosh
Plating Solutions Control Specialist / Industrial Metals Waste Treatment - Brattleboro, Vermont


If you have a question in mind which seems off topic, please Search the Site