topic 57461
What to do about an excess of carrier agent in nickel plating bath
A discussion started in 2011 & continuing through 2017
July 20, 2011
Q. An operator added (11 or 14 liters) 3 or 4 gallons of carrier to a 160 liter tank of Watts nickel despite the fact that the nickel is somehow working OK (or it seems to be working ok) the amount of the addition is completely out of the vendor rule (10 cc/liter). I would like to know the side effects of this.
Could it be possible to have a disastrous effect if the part is exposed to heat due to coating embrittlement? How does this phenomenon occur?

Thanks
Daniel Hernandez
plating shop - Bucaramanga Santander Colombia
---
July 27, 2011
A. As a general rule you should carbon treat and filter if the main constituents are organic but you should ask the vendor of the chemical, they know what's in it and how to deal with the problem, we don't.
G. Marrufo-Mexico
Guillermo Marrufo
- Monterrey, Mexico
---
July 29, 2011
Q. Thanks a lot Guillermo!

He (the vendor) says that an excess of his product can produce embrittlement.

You are right, we don't know the exact composition.

My question is intended to get a wider knowledge and try to anticipate any further problems.
Daniel Hernandez
[returning]
- Bucaramanga Santander Colombia
---
August 4, 2011
A. Too much carrier is not always a disaster.
Dummy plating is the easiest quickest way to get rid of the extra carrier
Sara Michaeli
chemical process supplier
Tel-Aviv, Israel
---
August 6, 2011
A. Daniel,
The answer itself is in your question!!
There is no need to do anything except not to add carrier for one whole day. Everything will be alright. You know 10 cc/l is the average conc. in the bath. You should also know that is invariably there has to be a deficit of carrier in the bath unless you are an expert or doing exactly as per manufacturers manual. I see a 30-40 % i.e 3-4 cc/l excess. This will compensate a day's production.
Final say in plating... All is well if your plating comes out okay.
Good luck.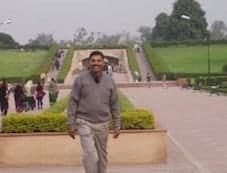 T.K. Mohan
plating process supplier
Mumbai, India
---
August 7, 2011

Thanks!
Daniel Hernandez
- Bucaramanga Santander Colombia
---
---
What is the definition of "carrier"?
May 23, 2013
Q. I've been plating for 30 years, but I've never had a good definition of "carrier". Everyone defines it differently.
Saccharin is called a carrier, but it brightens an Ni deposit and does other good things. Hydrocarbon carriers in a bath like acid copper do other things.
I wonder if this word has been so misused that it no longer has meaning.
As always, comments are appreciated.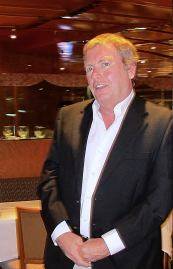 Randy Lalande
- Houston, Texas
---
May , 2013
A. Hi Randy. My belief until someone straightens me out is that it was discovered very early on that bright nickel plating required two additives. One of them had a more direct and immediate effect on brightness with small quantities. So they called that one the "brightener" or "primary brightener". Some people started calling the second additive "secondary brightener" while others called it "carrier" (implying something that is required to be present for the other one to perform as intended). So far it was no problem because everybody knew what everybody else was talking about even though some called it carrier and some called it secondary brightener.
But when it was later determined that a 3rd addition agent could be helpful is when the real confusion started! Because the people who already called the carrier "the secondary brightener" obviously started to call this third ingredient "tertiary brightener"; whereas those who called the second ingredient "carrier" called this third ingredient "secondary brightener" because you couldn't call the new thing "tertiary brightener" if there was nothing called "secondary brightener" :-)
My take is probably completely wrong, which only further proves the point that it is all very confusing :-)
Regards,
Ted Mooney, P.E.
finishing.com
Pine Beach, New Jersey
---
June 18, 2013
A. Hi,

Ted is right about this.

Regards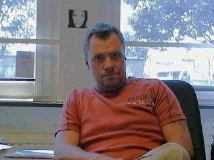 Anders Sundman
3rd Generation in Plating
Consultant - Arvika, Sweden
---
---
February 26, 2017
-- this entry appended to this thread by editor in lieu of spawning a duplicative thread
Q. Hi Sir,

I just want to know on to restore/troubleshoot the nickel bath with an excessive additional of carrier (brightener)?

Thanks

Gilbert Balutao
Plating Shop employee - Philippines
---
February 2017
A. Hi Gilbert. I'm not sure whether you're saying that you know you have too much, but don't want to do anything about it and just want to know what to watch for, or whether you are having some unspecified problem because of it, so you want to reduce it.
TK suggests that it may not be any problem at all; Sarah suggests dummy plating to reduce it if necessary. Please try to follow our frequent suggestion to use more words in your question than you want in the answer, and please tell us what is going on if I have misunderstood your question. :-)
Regards,
Ted Mooney, P.E. RET
finishing.com
Pine Beach, New Jersey
Striving to live "Aloha"
---
March 9, 2017
A. Hi,
Brightener and carrier is not the same. I think you should do a treatment by lots of cartridges and permanganate and filter the solution 5-10 times over a filter with cartridges. This is to have a new nickel solution without any additive. Maybe you also should make a pH range shock to hide it up to 5,5-6,0 and let it stay one night and after that filter the nickel. Make a hull cell and see if the hull cell is brittle when you turn it.

Is not useful to have a high carrier in a nickel solution, because that additive goes to the nickel solution when the bath is new and more and less use after that.

I think your solution have more impurities from different material and made it brittle.

Regards,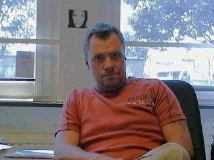 Anders Sundman
, 4th Generation Surface Engineering
Sundman & Nylander AB
Arvika, Sweden
---
March 13, 2017
A. Good day Gilbert.

Have you done any hull cell panels to determine HCD/LCD throw?
What is the existing performance of the bath? Have you done any ductility panels? Excess brightener will cause low values, and carrier will help.
Personally, I do not see a problem with excess carrier, as it "carries" the brightener, which could be in excess.
Nickel brighteners/additives are organics, a carbon/peroxide treatment will remove 30-50% carrier, 5-10% main brightener, 100% wetter.
Hope this helps.

Regards,Eric Bogner, Lab. Tech
Aerotek Mfg. Ltd. - Whitby, Ontario, Canada



This public forum has 60,000 threads. If you have a question in mind which seems off topic to this thread, you might prefer to Search the Site