The world's most popular metal finishing site, and striving to be the internet's friendliest corner
topic 57418
Shop problems in Galfan process (galvanizing with 5% aluminum)
A discussion started in 2012 but continuing through 2019
No fluxing before galfan for wire?
July 7, 2011
Q. Hi

I am R&D engineer and I am working in hot dip wire galvanizing line.
According to our line producer, other producers who have same line as ours produce Galfan wire (double dip) without flux (before Galfan bath).
have anybody got any information about this issue?

thank you
BARIS BAR
productivity - TURKEY
---
July 13, 2011
A. Sir:

Are you plating the wire with copper prior to zinc entry?
Are you using hot hydrogen/nitrogen as a flux?

Regards,
Dr. Thomas H. Cook
Galvanizing Consultant - Hot Springs, South Dakota, USA
---
July 14, 2011
Q. Mr.Cook

Thank you for your reply

About plating the wire with copper;

we do not use copper in produce.

About hot hydrogen/nitrogen as a flux

we use pad to wipe wire after zinc bath and nitrogen after Galfan bath.

We tried without flux before Galfan bath but during our trial, dross quantity of bath is increasing quickly.

Best regards
BARIS BAR
[returning]
- TURKEY
---
July 16, 2011
A. Sir:

I am unclear exactly what you are doing? Could you define each step in your process more clearly?

From what you have said so far, what I think is

1)You clean wire some way and flux it with conventional zinc ammonium chloride flux.
2)You pass through a molten zinc kettle with wiping.
3)Somehow you flux the zinc coated wire and pass it through a galvan molten kettle and wipe with nitrogen.

Could you kindly cover each step in detail?

Regards,
Dr. Thomas H. Cook
Galvanizing Consultant - Hot Springs, South Dakota, USA
---
July 19, 2011
Q. Dear Mr Thomas Cook,

As my colleague tried to explain our problem, I want to clarify some points for better understanding.

We are producing galvanized wire, our process for normal galvanizing starts with annealing then pickling + flux (double salt) and zinc kettle. For commercial coating we are using pads. We have no problem about adhesion and quality of coating for normal galvanizing.

As we are also producing galfan coated wires, our process is a double dip process.

We start with normal galvanizing and pad wiping before galfan coating.We are using ZnCl2 as flux before galfan kettle and we use nitrogen wiping after galfan kettle. We don't have any problem about this coating adhesion and quality.

As we are searching literature and making experiments at our facility, we are trying to skip fluxing part before galfan kettle.

Our question is:
We made experiments without using galfan flux.

As in normal procedure we coated wire SHG Zinc(pad wiped), then we put it directly to galfan kettle under normal atmosphere conditions(no inert gas-no preheating). Our results for wire was nice but about kettle, the dross formation was huge. At plus at some areas of wire we saw white spots.
1- How can we reduce dross formation and white spots problem without using flux?

We'll make another experiments but we needed to understand what are our technical limitations about our experiments.
for instance we will use preheating of wire before galfan kettle without using galfan flux. What we should expect?

We will also try to observe normal double salt galvanized flux(as I read your articles about quadro flux-we ll try that too) before galfan for single dip process.(we know already it will not work properly with aluminium content of galfan) but we will try to preheat wire before galfan to decrease adhesion problems. Does this make sense to you?

Best Regards
Ahmet Alper Kunt and Baris Bar
- TURKEY
---
July 20, 2011
A. Sir:

Any flux containing almost any ammonium chloride will not work for a galfan bath because the high aluminum in galfan will react with ammonium chloride forming aluminum chloride. Heating the galvanized product will likely make it unfit to go into the galfan kettle.

The real "problem" here is the need to use two kettles just to produce galfan coated wire. I was under the impression that hot nitrogen 95% mixed with hot hydrogen 5% as flux and then a single galfan bath bath was the "normal" galfan set-up. I have not worked for a galfan producer.

As far as other possible fluxes for your operation, I suggest the patent literature.

Regards,
Dr. Thomas H. Cook
Galvanizing Consultant - Hot Springs, South Dakota, USA
---
Black spots and black precipitate
May 26, 2013
Q. Dear All,

Please, share your opinions about reaction in Galfan bath. We have already commissioned Flux + Galfan line in Baku, Azerbaijan for sheet production. But it is impossible to get normal product.

Our process: degreasing (Na2CO3 + Na3PO4 + surface active substance), rinse, pickling (HCl), rinse, chemical fluxing (NH4Cl, ZnCl2), drying (110 °C on strip), pre-heating (400 in furnace), Zn bath...

The problem: black spots on steel surface after bath, rollers inside the bath covered with black precipitant.

Please, advise what to do? what is the colour of Fe2Al5?

Thanks in advance
Rufat
Dr. Rufat Azizov
- Baku, Azerbaijan
---
June 4, 2013
A. Dear Friend,
To reply to you I need more details. Superficially it appears that flux is not proper. Please keep ZnCl2 60%, install flux re-generation system. Keep sheet temperature in between 70-80 °C.
If tis works, good. Otherwise give me details. It may also be possible that the Aluminum content sometimes gives the similar problem.
Umesh Dalela
- Sana'a, Yemen
---
---
How to add the aluminum?
June 22, 2013
Q. Hi,
I want to know how to add Al into a Galfan bath?
I have a problem with controlling the concentration of Al in Galfan.
Is there anyone who can help me?
Best regards.
Thanks
Fa Rad
- QAZ, Iran
---
---
Double Dip or Single Dip for Galfan
April 4, 2019
Q. Which one has more corrosion resistance; Double dip galfan or Single dip galfan for same conditions? Thanks in advance.
Teslime Ayman
- Turkey
---
April 6, 2019
A. Galfan is a licensed process. You should contact the licensor. They have the technology.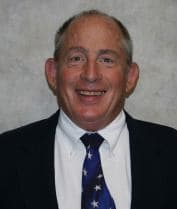 Tom Rochester
Plating Systems & Technologies, Inc.
Jackson, Michigan, USA