Where the world gathers for
plating, anodizing, & finishing Q&As since 1989
-----
Shop problems in Galfan process (galvanizing with 5% aluminum)
"Faults in Hot-Dip Galvanizing"
(in German, French, & English)
by Dietrich Horstmann
from Abe Books
or Amazon
[affil links]
Q. Hello everyone,
I am student in Germany and writing my master thesis. We like to run hot dip galfanizing line for galfan steel wire with high carbon content. For galfanizing we want to use the double-dip procedure. We first dip in a pure zinc-bath. Then we immediately dip into the second ZnAl-bath. To this procedure I have some questions.

What about an aluminium content <0,2% in the pure zinc bath? Is this necessary to avoid the brittle Fe-Zn phase in de first dip?

Does the Fe-Zn-Phase, that is formed in the first zinc-bath, has an effect on the adhesion of the galfan layer?

Is it necessary to flux between the first and second bath?
When it is needed, which fluxes we have to use for the first pure zinc-bath and for the second alloy-zinc-bath?

Thanks in advance for your replies.
Best regards
Simon Geyer
student - Osnabrueck, Germany
May 26, 2023
---
---
↓ Closely related postings, oldest first ↓
---
---
"Handbook of Hot Dip Galvanization"
by Maass & Peissker
from Abe Books,
Amazon
or Ebay
[affil links]
Q. Dear sir Hello, I, Masoud Rezaei saman kandi, postgraduate student of corrosion engineering and part-time researcher in Niroo Research Institute (NRI) am dealing with investigation of producer coating, microstructure, corrosion behavior of 55%Al-Zn coating on steel.
I would be obliged if you could give me general information or some clues in this regard. Also for running the corrosion field tests I need to have some specimens by dimension 10x15cm of 55% Al-Zn coated steel sheets.
I would be grateful if you could consider to have mutual cooperation with me in this subject and wish to thank you in advance for your kind attention.
I am looking forward to hearing from you in near future. Sincerely yours,
Masoud Rezaei
Niroo Research Institute - Tehran,Tehran,IRAN
2000
A. You may want to contact the International Lead Zinc Research Organization (ILZRO). They conduct research on some zinc/aluminum rich coating technologies.
Contact Information:
Dr. Alan M. Stoneman, Director, Galfan Technology Centre
Dr. Frank E. Goodwin, Vice President, Materials Sciences, ILZRO
P.O. Box 12036
Research Triangle Park, NC 27709-2036 USA

Tim Neveau
Rochester Hills, Michigan
---
---
"Hot Dip Galvanizing
A Guide to Process Selection & Galvanizing Practice"
by M. J. Hornsby
from Abe Books
or Amazon
[affil links]
Q. We have added zinc alloy Galfan 5%Al and zinc alloy Ni 0.05% in our continuous running plant. After addition we are not getting required coating, i.e., 100 micron on steel. My question is how do we improve coating in presence of above. Or suggest what to do to get required coating thickness on article or reduction of above alloy from zinc bath.
Jamil Sheikh
- Lahore, Pakistan
March 20, 2010
A. Sir:

I presume you are using hot 5% to 10% hydrogen and balance nitrogen gas mixture to preheat the strip steel (and to act as a flux). I find your required 100 micron zinc coating quite thick. My new 26 gauge galv. roof for my grainery is coated by 25 microns of zinc (each side). A roofing "valley" of about 30 gauge has about 15 microns of zinc on it. I really wish I could buy steel sheet with 100 microns of zinc here.

I find your use of 0.05% nickel AND 5% aluminum very unusual. The 5% aluminum in Galfan FULLY inhibits any reactive alloy growth (zinc and iron reaction), so why would the expensive and cancer causing nickel be added? Also nickel is difficult to maintain in the bath.

Who recommended the use of nickel and why?

You already know that to increase strip zinc coating thickness, the usual is to raise the air knives and to reduce the volume of air through the knives.

On Thursday I have a scheduled phone call with a guy from ILZRO (International Lead and Zinc Research Organization) who was heavily involved in the original development of Galfan. I will ask him if Galfan can produce the coating thickness that you require and if nickel is recommended.

Regards,
Dr. Thomas H. Cook
Galvanizing Consultant - Hot Springs, South Dakota, USA
A. Sir:

I spoke with the guy from ILZO today and he said that he did not know of any beneficial reason to use 0.05% nickel in Galfan.

He also said that at very fast line speed with virtually no air knife blowing the MAXIMUM zinc coating would be around 50 microns. He also mentioned that with no air knife blowing there would be sag lines (which could be partially prevented using nitrogen gas blowing, which would be expensive).

If you want to speak directly to this guy then contact me privately through finishing.com and I will give you his phone number.

Regards,
Dr. Thomas H. Cook
Galvanizing Consultant - Hot Springs, South Dakota, USA
---
---
No fluxing before Galfan for wire?
User's Guide to Hot Dip Galvanizing for Corrosion Protection in Atmospheric Service
by NACE
[only rarely available]
from Abe Books
or Amazon
[affil links]
Q. Hi

I am R&D engineer and I am working in hot dip wire galvanizing line.
According to our line producer, other producers who have same line as ours produce Galfan wire (double dip) without flux (before Galfan bath).
Has anybody got any information about this issue?

Thank you
BARIS BAR
productivity - TURKEY
July 7, 2011
A. Sir:

Are you plating the wire with copper prior to zinc entry?
Are you using hot hydrogen/nitrogen as a flux?

Regards,
Dr. Thomas H. Cook
Galvanizing Consultant - Hot Springs, South Dakota, USA
Q. Mr.Cook

Thank you for your reply

About plating the wire with copper;

we do not use copper in product.

About hot hydrogen/nitrogen as a flux:
we use pad to wipe wire after zinc bath and nitrogen after Galfan bath.

We tried without flux before Galfan bath but during our trial, dross quantity of bath is increasing quickly.

Best regards,
BARIS BAR
[returning]
- TURKEY
A. Sir:

I am unclear exactly what you are doing? Could you define each step in your process more clearly?

From what you have said so far, what I think is:

1) You clean wire some way and flux it with conventional zinc ammonium chloride flux.
2) You pass through a molten zinc kettle with wiping.
3) Somehow you flux the zinc coated wire and pass it through a galvan molten kettle and wipe with nitrogen.

Could you kindly cover each step in detail?

Regards,
Dr. Thomas H. Cook
Galvanizing Consultant - Hot Springs, South Dakota, USA
Q. Dear Mr Thomas Cook,

As my colleague tried to explain our problem, I want to clarify some points for better understanding.

We are producing galvanized wire,; our process for normal galvanizing starts with annealing then pickling + flux (double salt) and zinc kettle. For commercial coating we are using pads. We have no problem about adhesion and quality of coating for normal galvanizing.

As we are also producing Galfan coated wires, our process is a double dip process.

We start with normal galvanizing and pad wiping before Galfan coating.We are using ZnCl2 as flux before Galfan kettle and we use nitrogen wiping after Galfan kettle. We don't have any problem about this coating adhesion and quality.

As we are searching literature and making experiments at our facility, we are trying to skip fluxing part before Galfan kettle.

Our question is:
We made experiments without using Galfan flux.

As in normal procedure we coated wire SHG Zinc (pad wiped), then we put it directly to Galfan kettle under normal atmosphere conditions (no inert gas-no preheating). Our results for wire was nice but about kettle, the dross formation was huge. And plus, at some areas of wire we saw white spots.
1- How can we reduce dross formation and white spots problem without using flux?

We'll make another experiment but we needed to understand what are our technical limitations about our experiments.
For instance we will use preheating of wire before Galfan kettle without using Galfan flux. What we should expect?

We will also try to observe normal double salt galvanized flux(as I read your articles about quadro flux--we'll try that too) before Galfan for single dip process (we know already it will not work properly with aluminium content of Galfan) but we will try to preheat wire before Galfan to decrease adhesion problems. Does this make sense to you?

Best Regards
Ahmet Alper Kunt and Baris Bar
[returning]
- TURKEY
A. Sir:

Any flux containing almost any ammonium chloride will not work for a Galfan bath because the high aluminum in Galfan will react with ammonium chloride forming aluminum chloride. Heating the galvanized product will likely make it unfit to go into the Galfan kettle.

The real "problem" here is the need to use two kettles just to produce Galfan coated wire. I was under the impression that hot nitrogen 95% mixed with hot hydrogen 5% as flux and then a single Galfan bath bath was the "normal" Galfan set-up. I have not worked for a Galfan producer.

As far as other possible fluxes for your operation, I suggest the patent literature.

Regards,
Dr. Thomas H. Cook
Galvanizing Consultant - Hot Springs, South Dakota, USA
---
---
Black spots and black precipitate
Q. Dear All,

Please, share your opinions about reaction in Galfan bath. We have already commissioned Flux + Galfan line in Baku, Azerbaijan for sheet production. But it is impossible to get normal product.

Our process: degreasing (Na2CO3 + Na3PO4 + surface active substance), rinse, pickling (HCl), rinse, chemical fluxing (NH4Cl, ZnCl2), drying (110 °C on strip), pre-heating (400 in furnace), Zn bath...

The problem: black spots on steel surface after bath, rollers inside the bath covered with black precipitant.

Please, advise what to do? what is the colour of Fe2Al5?

Thanks in advance
Rufat
Dr. Rufat Azizov
- Baku, Azerbaijan
May 26, 2013
A. Dear Friend,
To reply to you I need more details. Superficially it appears that flux is not proper. Please keep ZnCl2 60%, install flux re-generation system. Keep sheet temperature in between 70-80 °C.
If tis works, good. Otherwise give me details. It may also be possible that the Aluminum content sometimes gives the similar problem.
Umesh Dalela
- Sana'a, Yemen
June 4, 2013
---
---
How to add the aluminum?
Q. Hi,
I want to know how to add Al into a Galfan bath?
I have a problem with controlling the concentration of Al in Galfan.
Is there anyone who can help me?
Best regards.
Thanks
Fa Rad
- QAZ, Iran
June 22, 2013
---
---
Double Dip or Single Dip for Galfan
Q. Which one has more corrosion resistance; Double dip Galfan or Single dip Galfan for same conditions? Thanks in advance.
Teslime Ayman
- Turkey
April 4, 2019
A. Galfan is a licensed process. You should contact the licensor. They have the technology.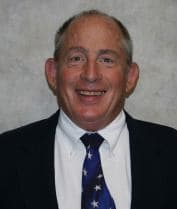 Tom Rochester
CTO - Jackson, Michigan, USA
Plating Systems & Technologies, Inc.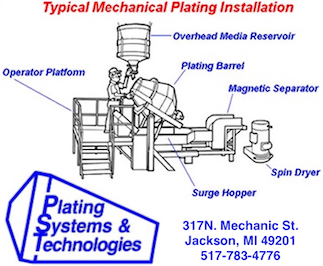 ---
---
Q. Hi,
This question is about installing HDG & Galfan (95% Zinc & 5% Aluminum) substrates together.
We are a Fence installation company. We will be hot dip galvanising all post structures and fix Galfan welded mesh on the posts. Please confirm whether the 5% Aluminum in Galfan will react with the post structure and create galvanic corrosion. No insulating spacers between.

These meshes at times installed very close to the coastal climate (either C5 or sometimes CX). Thanks in advance for your reply
Sellappan Thiagarajan
Fence solutions - Dubai, United Arab Emirates
April 4, 2020
A. Hi Sellappan. A statement from Galfan would be worth seeking, but an hour of googling produced no hints that the combination might be problematical. While I don't actually know, I suspect that they are fully compatible and produce no galvanic current at all.

Regards,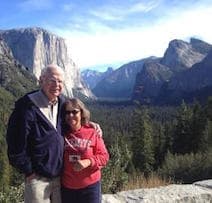 Ted Mooney
, P.E. RET
Striving to live Aloha
finishing.com - Pine Beach, New Jersey

Dear Mr. Ted Mooney,
Thank you very much for the quick response. Appreciated.
You are doing fantastic service to the Finishing industry

Stay safe.

Best regards
SELLAPPAN THIAGARAJAN
[returning]
- Dubai, United Arab Emirates
April 7, 2020
Ed. note: Thanks for the kind words. Free web services require high traffic to attract advertisers and remain viable, so we always appreciate generous appraisals like yours :-)
A. Expanding on Ted's line of thinking. See Marvin Sevilla's thoughts on Topic 38853. You can use a voltmeter and see what the voltage is between HDG and Galfan when they are immersed in a common solution of a salt. Sevilla mentions epsom salt [affil link]s but you can use pretty much any conductive salt; I'd recommend common salt (sodium chloride). I'd expect a very low number.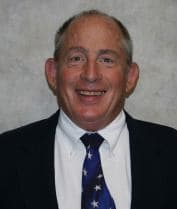 Tom Rochester
CTO - Jackson, Michigan, USA
Plating Systems & Technologies, Inc.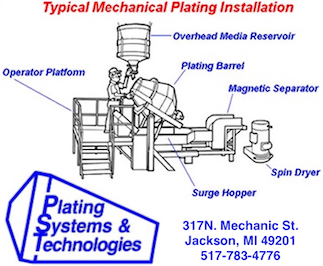 ---