60,000 Q&A topics -- Education, Aloha, & Fun
topic 57114
Lack of brightness in alkaline zinc plating
A discussion started in 2011 but continuing through 2019
May 4, 2011
Q. The hull cell test I am running says optimum conditions should show a full bright panel, with little loss of reflectivity across the panel, my tests show dullness across the whole panel, what does this mean for plating quality?
Brent Groeliker
Plating Shop Employee - Brantford, ON, Canada
---
May 5, 2011
A. Hi, Brent.
The reason they call "bright acid zinc" what they call it is because it is brighter and more reflective than alkaline zinc. I think the first step is to establish whether what you are calling dullness is a dullness for alkaline zinc, or an unreasonable expectation based on experience with bright acid zinc -- because a panel that looks the same across all current densities is usually a pretty good thing :-)
Regards,
Ted Mooney, P.E.
finishing.com - Pine Beach, New Jersey
Striving to live Aloha
---
May 6, 2011
A. Hi,
It says optimum conditions.
I am sure you are not taking out the panel in optimum conditions. alkaline Zinc hull cell panel should give a bright, leveled panel.
Can you post full details of your bath solution!
Regards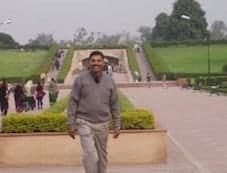 T.K. Mohan
plating process supplier - Mumbai, India
---
May 17, 2011
A. As such among all zinc plating acid zinc is the brightest plating followed by Cyanide zinc and alkaline zinc. There is no surprise if brightness in less than acid or cyanide baths. But lesser amount of your additive (carrier) will make the job look very dull. Even extra brightener dosing will not help that time. Increase in additive to a certain will not affect the deposit in any way. Also make sure your zinc is 8 -12 gpl and Caustic 120 - 140 gpl
S.V. Aurobind
plating process supplier - Bangalore, India
---
---
August 28, 2019
Q. Parts processed through our non cyanide alkaline zinc bath tends to get dull/less shiny after hydrogen embrittlement relief. I've looked into replacing our brightener component but nothing has helped. Please advise.
We don't have the same issue with any of our acid zinc baths.
Tyler Batchler
- Detroit, Michigan, US
---
August 28, 2019
? What is your post treatment? How do you neutralize the one pound per gallon sodium hydroxide? Top Coat? Chromate, hex or tri?

Robert H Probert
Robert H Probert Technical Services

Garner, North Carolina
adv.: Anodizing Questions? Need Personalized Help?