topic 57082
Is Titanium Anodizing in Neutral Electrolyte same as AMS 2488 Type II?
April 26, 2011
We've been doing AMS 2488 [link by ed. to spec at TechStreet], Type II, titanium anodize in a highly caustic bath but recently became aware of a nearly neutral electrolyte at pH 6.9. What are the expected differences between titanium anodize done in non-caustic electrolytes? Is there a difference or not?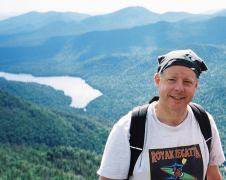 Milt Stevenson
Plating & Anodizing Junkie - Syracuse, New York, USA
---
July 27, 2011
Milt: The main difference in the two baths are rectifier type and thickness of the coating you can attain. AMS 2488 coating thickness is much like type 1 anodize of alum, whereas the neutral bath with proper rectifier will give you soft anodize coating thicknesses of .0002-.0004 in.
Kent Backus
Fort Worth, Texas, USA


This public forum has 60,000 threads. If you have a question in mind which seems off topic to this thread, you might prefer to Search the Site