topic 5779
Deburring - Repeatability and Accuracy -- Alternative Methods?

2000
I work at a company that manufactures pumps for the automotive industry. We currently employ a vibro, feathering machine combination deburring process for the cams (Inner cam radius approx. 45 mm) that we mass-produce.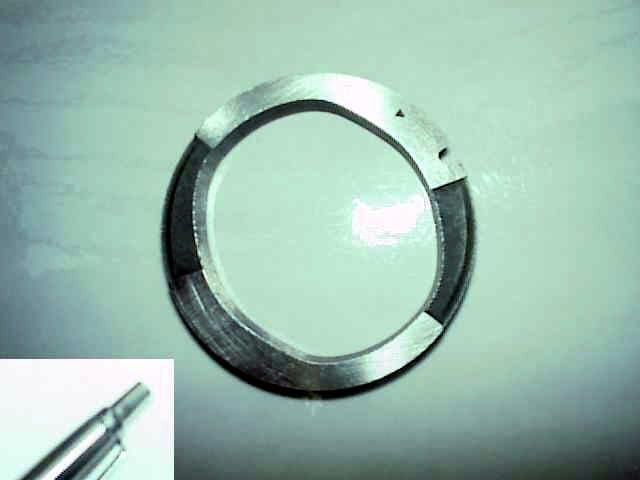 My question is this, seeing as we are not content with the quality and repeatability output produced by our current process, what other process is likely to give us the desired tolerance and leave a minute near 45 degree edge break? I would appreciate any advice on alternative deburring methods.
George O'Doherty
product launch department - Kent, United Kingdom
---
2000
George Your description of your part is not very explicit. I think you are talking primarily about I.D. deburring. If I am wrong please advise. If I am right, I think your best bet may be an Extrudehone system. This is a big bucks system, but it probably can achieve the results you are looking for in the time period you require. In short, it works by extruding an abrasive silly putty like substance through the part and this modifies the I.D. or O.D. Special fixturing is involved to concentrate the abrasion.If you need more info., get in touch. Tony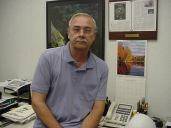 AF Kenton
Hatboro, Pennsylvania
---
2000
George:
High energy tub vibrators, used with chemical reactive compounds have been used successfully on cams in different automotive applications for many years. Good luck.
William Boatright
- North Carolina
---
2000
I suppose that I would like to see your present process control procedure and related run charts before I started looking for an alternative. Regards, Tom
Tom Pullizzi
Falls Township, Pennsylvania
---
14 SEP 2000 -- More Information on the process:
The current method employed is a combination of a Vibratory bowl and a feathering machine. The process is sufficient, but is not 100% reliable nor accurate. While deburring the OD is not a problem, the ID cam edge break profile poses a tolerance problem.
Ideally, I would like to think there would be a process to achieve a 90-degree angle edge break. It is very unlikely that any process would be able to achieve this, although I live in hope. Production is estimated @ 250,000 cams/yr.
More on the Process:
Sinter
From Supplier
In Material Store
To Machine Shop
Goods In Inspection OP.005
Ref QS9000 Inspection Procedure
CAM

SHOT BLOW FORM OP.010
vacublast
LUBRITE OP.020
TURN O/D OP.025
Wyvomatic Lathe
Bench 100% Gauge OP.026
Deburr OP.027
Bench
Semi Grind to Size & 1 in 10 Gauge OP.028
Finish Grind to Size OP.030
Lumsden Grinder
Nissei Grindersemi grind to size and 1 in 10 gauge
Vibro Deburr OP.030A
Vibra

Media kind: Abrasive Stone 25mm Tetra
Shape: Pyramid
Load of Media: Approx. 245 kg -(9 bags)
Cutting chemicals: Soap solution

Feather Deburr OP.040
auto m/c
Rub down OP.050
Mec Wash
Wash OP.060

TO ASSEMBLY
I look forward to hearing from you,
Regards,
George O'Doherty
- PRODUCT LAUNCH DEPARTMENT
- Kent, United Kingdom
---
2000
I suggest you contact Illinois Institute of Technology Research Institute. At a recent conference on gear technology they gave a paper on a machine for deburring gears automatically and with very high precision. If this system can do an aircraft gear, it probably can be adapted to your much simpler geometry. It was very effective, and given your production level, could be economical.
Frederick Diekman
- Illinois
---
2000
Have you considered explosive de-burring as an option ?
Richard Buster
- Wolverhampton, United Kingdom
---
2000
George:
If you have not already done so, you may want to send your part out to a supplier of centrifugal barrel equipment for sample processing. Centrifugal processing has two characteristics that may possibly be useful in your application:
(1) The ability to efficiently utilize much smaller media than vibratory machines for feature access.
(2) More substantial edge-contour effects.
Regards,
Dave Davidson
- New Hampshire
---
2000
It appears that you should change the media to a nonaggressive cut and adjust the compounding to match the cut you want. You should consider using a barrel and not a vibratory dish. The cut is just not the same. You want to avoid using media that creates its' own "channel" through the id.
Lastly, you rinse the cut compound and add a burnishing compound to hone out the finish.
Time, speed of drum, and water height will need to be adjusted. A little trial/error here will find the answer.
Could take a week or two to get it right but you can achieve your goal of consistency and accuracy.
chris duncan
- long beach island, New Jersey
---
(2002)
By the looks of the application, consider a controlled force abrasive process. This is a method using abrasive brushes or abrasive grinding wheels applied to the area to be deburred under a controlled force. In the case of a brush, proper grit selection, placement and speeds provide a consistent and robust solution. Economical auto and semi auto equipment is available at reasonable rates (starting at $15,000. USD) Brush engagement can be controlled through electronic means providing long life, consistent results and peace of mind. Grinding wheels are low cost, compensate for wear pneumatically and are very universal.
Eric Mutschler
- Cleveland, Ohio


If you have a question in mind which seems off topic, please Search the Site