topic 5702
Chemical polishing of high carbon / high speed steels: Issues and answers
(2000)
Q. I have made a chemical polishing solution for high speed steels to obtain a bright surface. However black surface (smut) appeared almost immediately after I put it into the solution. Please advise me on how to remove the black surface after chemical/electrolytic polishing of high-speed steels (high carbon high alloy). Is it possible to perform chemical polishing on high speed steels?
Zhang Xu Jun
- Singapore
---
(2000)
A. Yes, high carbon alloys can be polished. I have found that solution and part agitation are important and the solution formulation is critical as well. You have to use UN-stabilized peroxide and cool the solution if running a large volume of parts. If performing post polishing plating operations, you must electroclean and acid pickle the parts as a film forms that will interfere with adhesion. We found that EN plating immediately was the only way to keep the parts from flash rusting due to the active nature of the surface after polishing.
Dan Weaver
- Toccoa, Georgia
---

Thanks Dan. Chemical polishing of carbon steel is something I had never heard of. If anyone can refer me to texts or articles I'd appreciate it. Electropolishing of carbon steel is another approach that I don't know much about either, but a search of the site will show Zhang several interesting threads on the topic.
Regards,
Ted Mooney, P.E.
finishing.com
Pine Beach, New Jersey
---
---
To minimize your searching efforts and to offer multiple viewpoints, we've combined some threads into the dialog you're viewing. Please forgive any resultant repetition or failures of chronological order.
---
---
(2000)
Q. Can anyone suggest a chemical polishing solution composition and electrolytic polishing solution composition for high speed steel? Can I use phosphoric acid, sulphuric acid and chromic acid to electropolish high speed steel since this solution is suitable for low carbon steels according to books? Will it result in smut formation? Is using high current density during the electropolishing process able to prevent smut formation?
As high speed steel is liable to form black smut on the surface when immersed in certain acids, is there any method that can effectively remove the smut other than anodic etching?
Is it advisable to do a EN plating on the high speed steel surface prior TiN coating so that the coating will adhere better? Thank you.
WL
[last name deleted for privacy by Editor]
- Singapore
---
(2000)
A. Especially before PVD coating we can offer method of electrolyte-plasma polishing. It can take place under high voltage (pulsed DC >200V) in neutral (pH 5~8, C= 4~10%) solution of inorganic salt. We have decisions for most popular metals and alloys.
Gennadzy
[last name deleted for privacy by Editor]
- Minsk, Rep. of Belarus
---
(2000)
Q. Dear Gennadzy,
I would like to hear more about electrolyte-plasma polishing.
Thanks.
WL
[returning]
- Singapore
---
---
May 27, 2014
-- this entry appended to this thread by editor in lieu of spawning a duplicative thread
Dear,
I need chemical composition/ratio of constituents used in chemical polishing of steel.
Also tell me the parameters of this process like Temperature. etc.
Engr. Shoaib
- sialkot, Pakistan
----
Ed. note: We appended your inquiry to a thread where Dan Weaver says it can be done, and gives a lot of hints. Good luck with them.
---
May 30, 2014
A. As a surface preparation before PVD or other coatings, it is preferable to electropolish regular steel (carbon steel) surface.

Genadi suggested plasma electrolytic polishing. However this method requires special equipment (and high energy consumption, and dangerously high voltage).
adv.
We have used this method for some time, however later we switched to regular electropolishing in Universal Electrolyte.
Attached is image of polished carbon steel.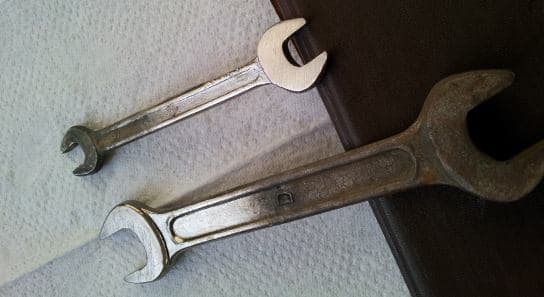 Contact us for more information.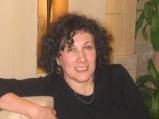 Anna Berkovich
Russamer Labs
Pittsburgh, Pennsylvania


This public forum has 60,000 threads. If you have a question in mind which seems off topic to this thread, you might prefer to Search the Site