Live! From beautiful Pine Beach New Jersey: Welcome to the world's most popular metal finishing website
topic 56917
Problems with Chromate Conversion Coating not sticking on 7075 aluminum
A discussion started in 2011 but continuing through 2019
March 10, 2011
Q. I've just finished the manufacturing of some aluminum (7075-T6) pieces that needed to receive the Alodine 1200 but it is not fixing on the pieces. Is there anything that can avoid the Alodine to fix the aluminum (or this kind of). I've already worked with 7075 previously and it has worked, but not this time.
Pedro Almeida
Engineer - São Jos ã DOS CAMPOS, São Paulo, Brazil
---
March 11, 2011
? Tell us about the cleaning and especially the deoxidizer (concentration, chemicals, age, etc.)

Robert H Probert
Robert H Probert Technical Services
Garner, North Carolina
---
March 14, 2011
A. Hi Pedro,

You need to give us more details about your process before we can advise you. Can you tell us what your operating parameters are for the precleaning, etching and Alodine processes?

My initial reaction is that the pre-cleaning and etching has not been effective and that is causing your adhesion problems.
Brian Terry
aerospace - Yeovil, Somerset, United Kingdom
---
March 23, 2011
A. Important are the conditions of the chromating bath.
Too low pH, too high fluorides, too high CrVI content and a too long treatment time can all cause powdery, badly adhering chromate coatings.
Barry Groeneveld
chemicals - Heijningen, Zuid Holland, The Netherlands
---
Aluminum chem film problem parts
May 3, 2015
-- this entry appended to this thread by editor in lieu of spawning a duplicative thread
TUTORIAL FOR NEWBIES:

"Chem film", a term mostly used only in the USA, is a synonym for chromate conversion coating on aluminum.
Q. HELLO,
We are having a problem getting chem film to stick to some parts. Material 7075-T651.
Small parts that our customer machines and tumbles and then rinses the cleaner off. We have tried all different variations on our tanks. Different times, you name it we have tried. They end up looking blotchy and when you rub on the part the chem film comes off.
Something is blocking the process.
Our line consist of a cleaner, mild oxidizer/etch and chem film. At this point I do not know what to do.
I suggested to the customer that perhaps their cleaner is not being washed off properly, but we are running them through an aluminum cleaner @ 160 °F.

Any suggestion would be welcomed.
Micheline Forth
- Rincon, Georgia USA
---
May 4, 2015
A. Have you tried running it without an etch? Some parts tend to not take chem film if it has been etched prior hand.
Daniel Harris
- Fort Walton Beach, Florida
---
May 4, 2015
A. "tumbles" <= there is the magic word. I suspect the tumble media has been used on iron parts and is embedding fine iron particles into the soft "Kleenex-like" aluminum. Go back and tell them that the tumble media must be designated "aluminum only". While waiting for new media, try a heavier etch to remove and dislodge the embedded iron particles.

Robert H Probert
Robert H Probert Technical Services
Garner, North Carolina
---
May 5, 2015
A. Micheline

Adding on to Robert's suggestions, see if you can get a part that has not been tumbled and see how it processes. Baring that, take a tumbled part and mechanically clean it with scotchbrite, then process. If you still have problems, alter your rack material. Some heavily alloyed materials react unfavorably on certain (rack) materials.

I would avoid etching, but rather go longer in your (de)oxidizer. Some soaps/cleaner will leave a residue after drying that cause problems.
Willie Alexander
- Colorado Springs, Colorado
---
---
December 25, 2018
-- this entry appended to this thread by editor in lieu of spawning a duplicative thread
Q. We have some Al7075 parts Alodined by a company. When I rubbed my finger firmly on the Alodined surface, I noticed that the coating was removed from the surface. Is this normal? If this is abnormal, what is the reason behind it?
H Sharifi
- Tehran, Iran
---
January 4, 2019
A. Hi Mr Sharifi,
To your question, 'is this normal?'- yes and no. Yes, in that it is not uncommon to see, but no, in that it's not supposed to come off significantly. Alodine needs some time to cure after processing, a couple days is plenty, before you start handling it normally. If by 'the coating comes off the surface' you mean a white cotton glove shows some slight discoloration, I wouldn't worry too much. If the surface is becoming visibly less golden where you rubbed, the possibility and severity of an issue are far greater.

Having seen this issue in the course of doing a LOT of chromate on 7xxx, I can tell you some things that could cause the coating to rub off more easily:

-That alloy isn't ever going to chromate as reliably as 6061. The best possibility for a good coating is going to depend on the pre-cleaning they are doing. They need to be sure their soap doesn't have a bunch of greasy contamination. And regardless as to whether or not they etch (under normal circumstances, they wouldn't for regular chromate, unless you're requiring a mask and anodize step too), it is IMPERATIVE that the deox/desmut tank be working well. That means good sparging, fresh solution, adequate acid and redox potential, some process in place to ensure that silicon is never allowed to build up past 30ppm in the tank. Deox results should be confirmed with a white cotton glove or lab wipe before going to chromate- parts coming out of that tank should never be smudgy, and the glove must be squeaky clean. If not, put the parts back in. Failure to fully desmut WILL result in a poor, powdery finish that doesn't protect as it should.

Obviously running the alodine tank to manufacturer's specs is important- but 90%+ of times I've seen troubles with chromate, it's the deox step to blame.

That being said... We've done a decent amount of destructive testing at our shop and troubleshooting trying to pin down the point of failure vs aesthetics, and parts that APPEARED to have coating rub off and become lighter actually passed 168 hour salt spray in one case!

I guess I would approach this like, 1) is it a functional or aesthetic problem; do these parts pass destructive testing? If aesthetics matter as well, is that clearly stated on your PO? I say this because most shops process to spec, which is a functional spec, and allows for some pretty serious variation in color. You MAY have a functional coating even after rubbing the surface residue off- so you need to ask if that is enough, and if you can test that and prove that it is. 2) is there a way you can confirm tank maintenance and processing best practices with your vendor?

All that being said, you definitely need to address this issue with your vendor and make sure they are giving you the coating you are paying for, whether you care about appearance, performance, or both- Good luck!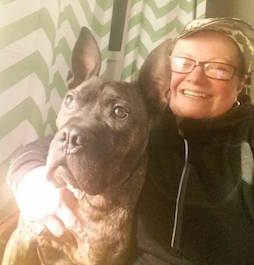 Rachel Mackintosh
Plating Solutions Control Specialist / Industrial Metals Waste Treatment - Brattleboro, Vermont


If you have a question in mind which seems off topic, please Search the Site