Not a lecture hall but a roundtable with a seat for you!
60,000 topics spanning 36 years. Education, Aloha, & Fun
topic 56735
How to assure Anodize meets 'Mass Loss' limit
February 16, 2011
ON DRAWING:
"FINISH PER
Mil-A-8625
[link is to free spec spec at Defense Logistics Agency, dla.mil]
TYPE II CLASS 2, DYED BLACK. ALUMINUM DYE USED SHALL BE RATED FOR OUTDOOR USE AND MEET A LIGHT FASTNESS OF 8 OR HIGHER PER
ISO 2135
[affil. link to spec at Techstreet]
. COLOR AND UNIFORMITY SHALL BE BLACK 37038 PER FED-STD-595. NICKEL ACETATE BASED SEAL IS REQUIRED. SEAL QUALITY OF ANODIC COATING. SHALL MEET
ASTM B680
[affil. link to spec at Techstreet]
. MASS LOSS NOT TO EXCEED 40 MG/DM2. SAMPLING SHALL BE IAW MIL-A-8625, SECTION 4.4.1"
Q. How can I test so the mass loss not to exceed 40 mg/dm2?
Thank you.
Ted Mouzakis
researcher - Lowell, Massachusetts, USA
---
February 18, 2011
A. Ted,

No-one here can tell you without risking copyright infringement.
ASTM B680 describes exactly how to do the test and calculate the result. I'm afraid you are going to have to bite the bullet and buy the specification. If you have any questions after that then come back to us and we'll try to help.
Brian Terry
Aerospace - Yeovil, Somerset, UK
---
February 18, 2011
A. per MIL-A-8625

4.5.2.1 Method. Anodic coating weight determinations shall be accomplished in the following manner:

a. Test specimens shall be weighed Immediately after anodizing, prior to dyeing or sealing. An analytical balance or other instrument sensitive to at least 10 percent of the net Anodic coating weight on test specimen shall be used. Specimens shall be cleaned and dried for a minimum of 30 minutes at 93± 6 °C (200± 10 °F) and allowed to cool to room temperature before weighing.

b. Immediately after weighing, the test specimens shall be stripped by immersion in a phosphoric-chromic acid solution for minimum of 5 minutes, (not to exceed 6 minutes), at 100° ±6 °C (212± 10 °F). The solution shall consist of the following:
Phosphoric acid, 85 percent 35 milliliters
Chromic acid (Cr03) 20 grams
Water to make 1,000 millimeters

c. The test specimens shall be removed from the solution, washed in distilled water, dried, and weighed. The 5-minute exposure shall be repeated until the coating is completely removed, which is indicated by the specimen's weight remaining constant. The stripping solution shall be discarded after 1-liter of the solution has dissolved 5 grams of the anodic coating.

d. After final weighing, the total surface area of the test specimen shall be accurately determined.

e. The unit film weight shall be determined by subtracting the weight in milligrams of the stripped specimen from its weight in milligrams prior to stripping and dividing by the surface area expressed in square feet.
Chris Jurey
, Past-President IHAA
Luke Engineering & Mfg. Co. Inc.

Wadsworth, Ohio

----
Ed. note: Unlike ASTM specs, Mil specs are not copyrighted; hence less concern about whether an excerpt is "fair use".
---
February 21, 2011
A. If your test exceeds the 40 wt, anodize a proportional shorter period of time. That assumes that the tank temperature remained the same.
James Watts
- Navarre, Florida
---
February 23, 2011
A. Chris/James,

The method described in MIL-A-8625 is for determination of the coating weight of the anodising. I think Ted is looking at carrying out the sealing quality check, for which he is looking for the minimum removal of material when tested in accordance with ASTM B680. The method in the ASTM is different from the one in the MIL spec.
Brian Terry
Aerospace - Yeovil, Somerset, UK
---
---
Loss of mass after Anodic oxidation of aluminium
May 29, 2020
-- this entry appended to this thread by editor in lieu of spawning a duplicative thread
Q. We perform black anodic oxidation of aluminium. Oxide thickness is 18-20 micron (metric scale), dye is Sanodal deep black MLW. We use HARDWALL 3 CB/1, a Nickel based cold sealing with anti-green properties.

Loss mass is determined following the UNI EN ISO 3210:2017 guidelines: 10 minutes in a predip solution of nitric acid followed by 13 minutes in phosphoric acid immersion.

We have always obtained positive results, but in the last test we have exceeded the maximum expected value of 30 mg / dm2 (41 mg/dm2 in the last test).
Instead, mass loss after predip immersion falls within the expected value, ie 10 mg / dm2 (in the last test we obtained 6 mg/dm2).
PH, concentrations, temperature of the baths are ok.

Any suggestions on what the problem might be? Thank you.
Luca Fioretti
- Italy
---
June 11, 2020
A. This is pushing my knowledge as we have never subjected our dyed and sealed parts to that type of test, but I am curious-and it may help other commenters with better knowledge- what the steps are between anodize and dye. Specifically, what is your rinse, how clean is your rinse in ppm TDS, and do you precondition in a tank of dilute (4-8%) nitric prior to dyeing?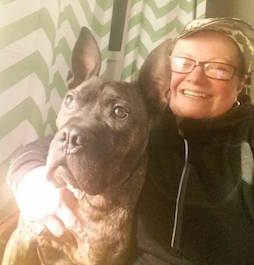 Rachel Mackintosh
Plating Solutions Control Specialist /
Industrial Waste Water Treatment - Brattleboro, Vermont