Where the world gathers for
plating, anodizing, & finishing Q&As since 1989
Acid Zinc Plating Brightener Q&A

-----
May 14, 2022
Q. Hi everyone!

We are actually running an acid zinc line and we use two brighteners: first one is sodium benzoate 1-10% in solution (carrier) and the second one is chlorobenzaldehyde 1-5% solution (bright) ... and I really want to understand what happens in there?

Tried to find some information on the internet but got no success.

Hope you can help.

Thanks!
Jorge Lim
- Sinaloa, Mexico
---
May 2022
A. Hi Jorge. The general way in which organic brighteners work is that they are attracted to the high current density areas, tending to shield them so that more plating occurs in the low current density areas for better covering & throwing power, while simultaneously discouraging growth of large crystals in favor of more & smaller, harder, and less porous deposits. This is obviously a simplification, but I don't know if anyone truly fully understands all of the chemistry going on within the boundary layer.
Here is the USA, and in many other countries, virtually no shop attempts to formulate their own brighteners from raw chemicals; rather they purchase proprietary chemistry which is the result of extensive R&D. You are certainly welcome to formulate your own brighteners, but that is the reason so little literature is available on the subject.
Luck & Regards,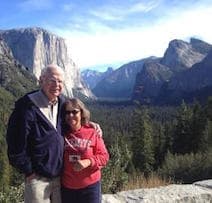 Ted Mooney
, P.E. RET
Striving to live Aloha
finishing.com - Pine Beach, New Jersey
---
---
---
Closely related Q&A's, oldest first:
January 16, 2011
Q. Ours is a small electrogalvanizing unit for mild steel wires. And we are having a continuous line wire galvanising plant for 4.0 mm to 2.0 mm dia wires. Sometimes we are ordered to finish with mirror bright zinc colour. The branded 'Zinc brightener' does not suit our requirements and hence we require to make our own composition. We need help for the names of chemicals and its composition.
Ranjit Singh
- Calcutta, West Bengal, INDIA
---
ASM Metal Handbook
9th Edition, Vol. 5
"Surface Cleaning, Finishing & Coating"
from Abe Books
or

Affiliate Link
(your purchases make finishing.com possible)
January 18, 2011
A. Hi, Ranjit. There are a dozen or more brands of bright zinc plating solution, so if you are dissatisfied with what you are using, there are numerous alternatives. Please tell us the general composition of your bath your bath (cyanide, sulfate, chloride, etc.) because many wire platers use zinc sulphate but zinc chloride solutions would usually be used when brightness is wanted.
The composition of chloride zinc brighteners has been largely trade secret for many decades (ASM Metals Handbook, Vol. 5 says ALL are proprietary) so I don't think you'll find much published literature on the subject.
Sometimes these brighteners aren't mixtures anyway, but organic compounds synthesized from precursors, which it is not possible to mix from generic materials, but good luck and hopefully someone will point us to literature. I personally think your time may be better spent searching for another supplier than in trying to make your own, but good luck either way!
Regards,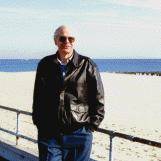 Ted Mooney
, P.E.
Striving to live Aloha
finishing.com - Pine Beach, New Jersey
---
---
June 18, 2017
Q. Hi to all,
I'm working on acid zinc baths. What do you recommend for making parts more bright?
I mean what chemical materials should be added and in what ratios?
Best regards,
Phahad Hashim
- Dubai, UAE
---
---
December 27, 2021
Q. We are trying first time to operate zinc acidic galvanizing line with zinc chloride and ammonium chloride and carrier and brightener; we have no technical support. We are trying to operate the line of 10 parallel wires to be plated in four plating baths of 330 lt capacity each. We could not reach the required brightness. We work at pH 4.6, brightener 4 ml per lit, carrier 40 ml per lt. During our start up we face black foam at end of first bath; sometimes the final product surface has black coloured area then disappearing. Would like advice regarding the brightness and the optimum specification.
Mohamed ben zyada
- tripoli, libya
---
December 2021
A. Hi. Regarding the black foam, please see "Black Tar on surface of Acid Zinc Chloride bath" on thread 40095.
Can you run a Hull Cell panel to get an idea what is going on?
Luck & Regards,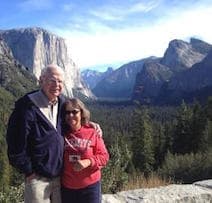 Ted Mooney
, P.E. RET
Striving to live Aloha
finishing.com - Pine Beach, New Jersey