Where the world has
gathered for finishing Q&As since 1989
Method to identify tin plating versus nickel plating
(
-----
)
Current question and answers:
March 8, 2022
Acronyms:
DMG = dimethylglyoxime
Q. @Jon Barrows: Testing for tin is quick, simple and easy using DMG which is not available in Australia. What is an alternative to DMG that can be done using chemicals that are locally available.
Alex T.
- Hampton Park, Australia
---
March 9, 2022
A. Do a search for 'nickel spot test' or 'nickel allergy spot test' and you will find some ready made dropper kits that are less than $10 and available in Australia. So many people have allergies to nickel In their jewelry that there are many sellers. They may have some at a local jewelry store or cosmetic store also. They are all based on DMG. Years ago, I used to have to make my own solution and put it in a dropper bottle, but now it is much easier to buy the kit than it is to buy the raw chemical.

Jon Barrows
, MSF, EHSSC
GOAD Company

Independence, Missouri
---
April 12, 2022
A. You can try sodium sulfide based tin spot test - you need pure hydrochloric acid and 10 grams sodium sulfide/100 mll water solution. Drop acid on object, wait 10-20 seconds and with filter paper remove that droplet.Drop sulfide solution on it. Positive result yellowish brown colored spot. Hope it helps and good luck!
Goran Budija
- Cerovski vrh
---
---
---
Previous closely related Q&A's, oldest first:
"Atomic and Nuclear Analytical Methods: XRF, Mössbauer, XPS, NAA and Ion-Beam Spectroscopic Techniques"
by Hem Raj Verma
from Abe Books
or

Affiliate Link
(your purchases make finishing.com possible)
January 14, 2011
Q. I am a project engineer working on a proposal to switch electronic buss bar coating from tin plating to nickel plating in an attempt to improve thermal properties of the buss bar. Occasionally the folks requesting the change don't provide all details so unfortunately I don't have the plating specifications for either process. What I do know is that we are plating copper with tin and the result is a bright shiny surface. The same look will be sought in the nickel plating; I've been told that a visual comparison will be very subjective and may not be absolute.

Is there a non-destructive method or tool (visual, electronic, magnetic, chemical, taste test) to immediately determine if the buss bars are plated in tin or nickel? The tin and nickel plated buss bars are both shiny reflective surfaces.
Victor Serrano
Project Engineer - Buffalo Grove, Illinois, USA
---
January 21, 2011
Acronyms:
EDX = energy-dispersive x-ray spectroscopy
SEM = scanning electron microscope
A. The only non destructive methods I can personally think of require either EDX or a very high powered microscope. If you do happen to have a very high powered scope knocking around (able to see on the micron scale). I assume you don't have EDX or you would have used it. If you do have something like an SEM microscope around you can look for the formation of tin nodules/whiskers on the tin.

I seem to vaguely remember a chemical test you can use as well involving lye water, which will react with tin.
Mark McKinnon
- Rugby, United Kingdom
---
January 24, 2011
A. Victor,

If you have access to X-Ray Diffraction (often called XRD) this will readily identify tin from nickel. These can be tabletop machines or hand-held portable units.

If you have access to EDX for SEM that will do the job as well.
Brian Terry
Aerospace - Yeovil, Somerset, UK
---
January 24, 2011
There is a very easy spot test for nickel. Put a drop of 1% dimethylglyoxime and a drop of 10% ammonium hydroxide on the plated surface. If it is nickel, it turns pink. Quick, easy, and inexpensive.

Jon Barrows
, MSF, EHSSC
GOAD Company

Independence, Missouri
---
February 8, 2012
Acronyms:
MSDS = material safety data sheet, largely replaced these days by
SDS = safety data sheet
A. I am not an engineer, but I have heard that a cotton swab soaked with Scrubbing Bubbles bathroom cleaner will turn a color (pink?) if contacted with nickel. According to the MSDS, available on-line, it contains N-alkyl dimethyl benzyl ammonium chlorides.
Martin Richardson
- Westerville, Ohio, USA
----
Ed. note: "You don't need a weatherman to know which way the wind blows" -- Bob Dylan
---
---
January 22, 2021
Q. Spot check for testing for Sn on Al substrate?
Acronyms:
XRF = x-ray fluorescence
Hi
Just wondering if there would be any simple lab check to test for the presence of tin on aluminium substrate,
We have use of an handheld XRF gun which is perfect, but after our tinned aluminium bus bar is housed we are unable to use this to do specific spot checks, is there a test which can be done that reacts with the tin to give i.e., a precipitate or colour change to show presence?

This would need to be a non destructive test if possible.

Thanks in advance for any response.
Ryan McGrory
- Derry City, Ireland
---
January 2021
A. Hi Ryan. Since you are very happy with XRF, but apparently can't get the gun into proper position is an assembled unit, I wonder if there is some sort of flexible extended probe either for XRF or beta backscatter which would allow you to reach the area. Another possibility would be to check whether you can reliably determine that tin is present with a hall-effect thickness tester?
I hope to be corrected if wrong, but it sounds to me like a non-destructive chemical reaction test is an oxymoron.
Luck & Regards,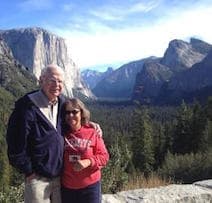 Ted Mooney
, P.E. RET
Striving to live Aloha
finishing.com - Pine Beach, New Jersey
---
January 26, 2021
A. Hi Ryan.
As Ted says, even a spot test is destructive. Probably you can try to use a small swab with a drop of Hydrochloric acid to pick up some Tin ions and after that put a drop of diluted Cacotheline (CAS Number:561-20-6, may be toxic) on the swab. It should give a purple colour with Tin ions. However, I'm not sure if (and how) it reacts if Aluminum is present. (Don't forget to rinse a spot that was touched with acid).
If you try it - please let us know how it works. Good luck.
Leon Gusak
- Winnipeg, Canada