Serious Education ... plus the most fun you can have in metal finishing.
Increasing the surface area of Stainless Steel mesh
December 23, 2010
Hello

We are a Woven Wire mesh filter manufacturer who currently have no expertise in surface finish.

We have an application where increased surface area is of paramount importance, the woven wire mesh itself offers a far greater surface area than a number of other alternatives however the need has arisen for a greater surface area.

The situation is this:

Customer uses mesh as a form of gas scrubbing unit, I am unsure exactly what gas we are talking about I understand this is quite important, I don't believe it is anything highly corrosive or that any extreme temperatures/pressures are involved.
The current mesh although offering a reasonable surface area the customer requires a greater area.

My question to you is can you recommend any surface finishes that will successfully increase the surface area for this application.

Current ideas I have had include acid etching (HF)?
Shot blasting?

Would these two be suitable, is there anything else you can recommend

Thank you

Robert

Robert Alford
Employee of filter manufacturer -
Warrington, United Kingdom
---
December 29, 2010
There's not much to go on, but from what you said it doesn't sound to me like wire mesh is at all appropriate for removing your gas fume. Assuming it is appropriate and that they are actually trying to remove small mist droplets of some kind, an etch on your mesh isn't going to amount to increased removal efficiency even if it does increase the surface area. You would have to add a finer mesh or a thicker bed of mesh. Keep in mind, that either way you would be adding more resistance into the ventilation system which will result in less volumetric flow.

Jon Barrows
, MSF, EHSSC
Springfield, Missouri
---
December 30, 2010
Robert,

one way to increase the surface area of the mesh it to plate the mesh in a nickel bath that contains small insoluble particles. The Ni plating locks the particles in place on the surface of the mesh. Conductive particles such as nickel or graphite will completely plate over and be encapsulated by the nickel. Non-conductive particles such as CBN or Alumina will be partially exposed to the gas.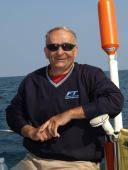 Pat Mentone
St Paul, Minnesota
---
January 4, 2011
We have a technology that increases surface area by 10000 times (by applying special nano-porous layer on the surface. Another technology makes special gas catcher from the metal porous surface. We need more information on the conditions of the application, which particular gases to catch by the metal porous surface. Contact us with more information.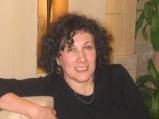 Anna Berkovich
Russamer Labs
Pittsburgh, Pennsylvania