Where the world gathers for
plating, anodizing, & finishing Q&As since 1989
-----
Copper plating onto Silver
adv.: Discover the choice made by manufacturers
nationwide for high quality jewelry plating & finishing

Q. Can you electroplate copper onto a fine silver base sheet? The intent is to use a resist to leave fine silver areas and then to add enamel after, using fired-on vitreous glass enamels. I use a cupric nitrate solution with a rectifier to plate copper.
Ursula Vourvoulis
- Tallahassee Florida
March 11, 2023
Copper Plating Solutiuon

(as an Amazon Associate
& eBay Partner, finishing.com earns from qualifying purchases)

A. Hi Ursula. Yes, silver can be copper plated. But why are you using cupric nitrate rather than a simpler and much more conventional copper sulphate [adv: item on eBay & Amazon]based plating solution?

You say you are doing it ... while at the same time asking if it's possible. From this I assume it's not working satisfactorily for you, but please fill us in on the details.
Luck & Regards,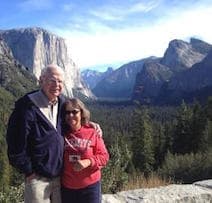 Ted Mooney, P.E. RET
Striving to live Aloha
finishing.com - Pine Beach, New Jersey



Q. My apologies, that was a mistake. I do use copper sulphate for plating... the cupric nitrate is what I use for etching.

Thanks so much for the quick reply, much appreciated.
Ursula Vourvoulis
[returning]
- Tallahassee
March 12, 2023
A. Hi again. I'm not sure I'm understanding what you are saying. You want to selectively copper plate, and apply the enamel grit to the copper plated areas, then fire the object? The plating has to be awfully good to survive that temperature, and although I have no experience heating silver to vitreous firing temperature, won't the exposed silver get terribly oxidized? What measures would be done to prevent that or restore the silver? Thanks.
Luck & Regards,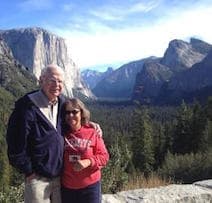 Ted Mooney, P.E. RET
Striving to live Aloha
finishing.com - Pine Beach, New Jersey



A. Enamels adhere very well to pure silver; 800,9 00 and 925 silver can be enameled too, but as far as I know you must use special base enamel if you want to use transparent colors. Copper plating must be very thick to survive firing in enameling kiln (0,1 mm at least). Hope it helps and good luck!
Goran Budija
- Cerovski vrh Croatia
March 15, 2023
---
---
⇩ Closely related postings, oldest first ⇩
---
---
Q. I am having problems plating copper over sterling silver articles. The copper plates nice and shiny in the middle of the article, but around the outer edges it is dull and dark. The plating solution I use is Clean Earth Solutions copper plating solution.
I have the temperature at around 140 °F (60 °C). I finish and then electroclean the article to be plated first. I have tried 4 DC volts for 15 seconds, and I have also tried keeping the electroplater voltage as low as possible for 15 seconds, and the same thing still happens. The reason I am trying to copper preplate is so I can rhodium plate over this so that the sterling silver won't tarnish while in a display case. I have researched extensively on doing this, and I do realize that rhodium doesn't shine as well as sterling silver and that copper can bleed through overplates (if not done well), but I would still like to try this and have nice results.
Michael Rodriguez
Jewelry plating - Blythe, California
December 4, 2010
"Electroplating and Electroless Plating of Copper and Its Alloys"
by N. Kanani
from Abe Books
or Amazon
(affil links)
A. Hi, Michael. I have heard of rhodium plating silver jewelry as one approach to deterring tarnish, but I personally have not heard of plating copper underneath it. I don't see the advantage.

I do suspect that the edges of the items have higher current density applied to them and are "burning" (although I obviously can't see your setup); so reducing the voltage or getting the jewelry further from the anode may be the most practical way to attack this, short of changing the operating temperature or the composition of the plating solution. Good luck.
Regards,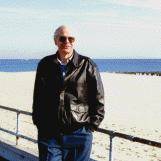 Ted Mooney
, P.E.
Striving to live Aloha
finishing.com - Pine Beach, New Jersey
Q. Thank you for responding Ted. I will try putting the work further from the anode to see if this solves my problem. The reason why I was trying copper as a flash plate before rhodium was because I thought that silver was soluble in the rhodium solution. The research I've done on this tells me that it depends on the concentration of the sulfuric acid in the bath, and how hot the bath is. Is this correct? I am trying to avoid contaminating the rhodium bath, but maybe the 1 gram rhodium solution meets the criteria that wouldn't contaminate silver. I would appreciate any info regarding this.
Michael Rodriguez
[returning]
- Blythe, California, USA
? Do I understand this correctly? You plan to expose your rhodium plating bath to copper contamination so you can avoid silver contamination?
Neil Bell
Red Sky Plating

Albuquerque, New Mexico
Universal Plating System

(as an Amazon Associate
& eBay Partner, finishing.com earns from qualifying purchases)

Q. This is what I was trying to find out, Neil. Everything I've read tells me that solubility depends on the temperature of the bath and the concentration of the acid in the bath. This is where I'm confused. I figured silver was soluble in a rhodium bath, but wasn't sure if copper was, or what strike plate I should use before I rhodium plate. Yes, I'm sure everyone would say nickel, but I would like to avoid nickel if at all possible.
Michael Rodriguez
- Blythe, California, USA
December 20, 2010
A. I compliment you for not putting nickel onto jewelry! The accepted substitute for nickel plating in jewelry is white bronze plating (almost universally used in Europe), but this is an alloy of three different metals and requires very careful process control, which may be beyond the skill and analytical facilities of many small platers. In any event it is a proprietary process, so you can find some vendors and talk to them about whether you can do it. But I think doing the rhodium plating directly onto the silver will be fine, although not chemically strippable in the even of defects. Good luck!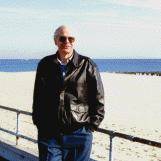 Ted Mooney
, P.E.
Striving to live Aloha
finishing.com - Pine Beach, New Jersey