Where the world gathers for
plating, anodizing, & finishing Q&As since 1989
Q&A on Silver plating of flatware, serving platters, etc.
(
-----
)
Current postings:
Q. I am Rinku Choudhary from India. I have started a silversmith business. Skilled laborers help me in it. I want to start silver plated dinnerware business. How can I make sure that the plating that I do on brassware is of long lasting durable quality? I want to do food-safe silver plating on spoons and plates which will not fade after long continuous usage.
Please guide.
Rinku choudhary
- Kolkata West Bengal India
January 18, 2022
---
A. Hi Rinku. We've added your question to a thread where Chris Owen has answered it quite authoritatively :-)
You might also want to get access to the book he mentions.
Luck & Regards,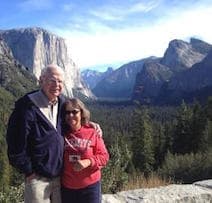 Ted Mooney
, P.E. RET
Striving to live Aloha
finishing.com - Pine Beach, New Jersey
---
---
Q. Hi,
I am a manufacturer from India. We are currently supplying micron silver plated on brass flatware and trays to restaurants where we are receiving a lot of returns on our silver plating as it is tarnishing. Our questions are: what microns do you recommend for dinnerware in restaurants? And is the chromate process same as anti tarnish? Can you please shine some light on this as our concern is to make our plating more strong and last long from oxidation.

Do let us know as to where we are making a mistake and how it can be solved during plating process? I am in the middle of crisis facing returns from the restaurants -- your help will be immensely helpful.

Ali anwar
- Moradabad Uttar Pradesh, India
September 17, 2022
---
A. Hi Ali. We'll see if Chris' e-mail still works and if he's available to offer help 5 years later. But if by "micron plating" you mean plating of 1 micron thickness, you will see from Chris' post that even "half plate" is nearly 4X that thick; so it's hard to expect micron plating to survive long in a restaurant.

Chromate is toxic and must not be applied to food-service items, but there may well be food-safe clear coats that can improve the tarnish resistance and prolong the life of your silver (although some people claim, perhaps rightfully, that no coating is really acceptable on the silver plating of food-service items.
Luck & Regards,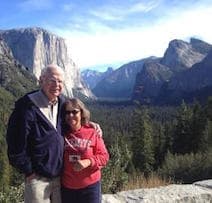 Ted Mooney
, P.E. RET
Striving to live Aloha
finishing.com - Pine Beach, New Jersey
---
---
---
Closely related historical posts, oldest first ...
Q. Hi there! We have a silver plating line in our shop. I am wondering if it is safe to plate kitchen utensils such as spoons, forks and knives with silver which is cyanide based? We are kind of afraid to plate these utensils in our shop because we are not sure if this is safe or not since it will be in contact with our food. Hope you can enlighten me on this.

Just for information, our current set-up is cyanide copper-acid copper-nickel-silver strike-bright silver. We know that having nickel on kitchen utensils is not advisable. can anybody suggest a better idea?

Thank you very much.
Earl Ocay
plating shop employee - Philippines
November 24, 2010
---
A. Hi, Earl.

Well over 90 percent of all silver plating is done from cyanide baths, and this has been the case for a hundred years. As long as you are certain that the flatware is well rinsed, and has no capacity to trap the solution, there is no danger to the consumer (although cyanide is obviously dangerous to your employees).
Strong and toxic chemicals are often needed to make food-safe materials. Stainless steel flatware is often treated with hazardous nitric and hydrofluoric acids, so it's not a matter of silverware being more dangerous than other flatware.
I'm not sure that I understand why either the acid copper or the nickel plating is required for flatware. If you wanted bright and shiny silver plated platters, that would probably be different.
Regards,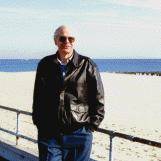 Ted Mooney
, P.E.
Striving to live Aloha
finishing.com - Pine Beach, New Jersey
---
---
Q. Hi this is KP; have a question on Pure Silver plating: What will be the best for silver utensils to stay a long shiny life? What will be the minimum MICRON plating required? 2, 3, 4 or more MICRON plating?
Kulprakash Singh
- New Delhi India
April 17, 2017
---
A. I have a copy of a quite authoritative book, "Silver: Economics, Metallurgy, and Use", by Butts and Coxe, written in 1975 and sponsored by Handy and Harmon. It lists 6 thickness categories of silver plating to be used on flatware (page 188). The lowest thickness is 3.75 microns and is called "Half-Plate." The greatest thickness listed is 33.75 microns and is called "Federal Specification Plate." There are 4 others in between these two. A typical application of the thicker plating categories would be in hotels.

Some of these specifications call for extra plating on the wear surfaces - i.e., the backs of the spoons and the tines of the forks. For example, on the Federal Spec Plate mentioned above, the thickness in those wear areas should be a minimum of 45 microns.

The six categories in terms of silver thickness, in microns:

Half-Plate = 3.75
Standard Plate = 7.50
Double Plate = 15.0
Triple Plate = 22.5
Quadruple Plate = 30.0
Federal Spec. Plate = 33.75

I might note that the Federal Spec Plate is 1 troy ounce (31.1g) of silver per square foot (10.8 dm2) of surface area.

As far as answering your question, I have no idea as to what thickness you should use. It all depends on the amount of usage and wear these objects will be subjected to. These figures surprised me also. However, it is obvious that pure silver is a soft metal that wears, especially when polished.

I have seen silver plated flatware stamped with some of these designations, such as "Standard Plate." I would think that, in the US, if you wanted to stamp these designations on the flatware, you would have to adhere to the appropriate thickness requirements.
Chris Owen
Consultant - Benton, Arkansas, USA