topic 56143
Is Bismuth the cause of galvanizing white rust
November 15, 2010
Q. We are a hot dip galvanizer in Sweden, a couple of years ago the government outlawed adding Pb to the zinc furnace. Instead of Pb we now add Bismuth.
Some of our customers argue that Bismuth causes them big problem with white rust, their other supplier of galvanized products (from Poland) they use lead in the furnace.
Our customer claims that they just have problems from our production and they are convinced that Bismuth causes the problem.
Is there any substance to this claim?

Regards
Ulf
Ulf Larsson
Hot dip galvanizer - Salvesborg, Sweden
---
November 15, 2010
A. Sir:

The literature indicates that bismuth is cathodic with respect to zinc. Thus the zinc would be the anode and suffer more corrosion than the bismuth.

I have a USA client that galvanizes many boat trailers. He put bismuth (0.1%) into his zinc and the boat trailer gave beautiful spangle. That same night he parked the boat trailer outside and it rained. The next morning the boat trailer was covered with thick white rust and the owner was scraping the white rust off with a credit card. The kettle had to be pumped out and new zinc put in.

Currently in the USA there are a number of galvanizers going lead-free for environmental reasons. Many of these galvanizers are using highgrade or special highgrade zinc and adding 0.1 bismuth and 0.05% nickel.

My work shows that nickel certainly does reduce the reactivity of certain reactive steels. I have NOT been able to reproduce the literature results that indicates that bismuth increases fluidity, or reduces surface tension. I do believe that bismuth helps the molten zinc "wet" the steel surface and speed up galvanizing and overcome bad flux. It obviously increases spangle and thus replaces this function of lead. Lead is toxic at any level.

Currently I have a zinc bath composition being used by two galvanizers which is lead-free, nickel-free, tin-free along with non-traditional methods. The results are excellent.

Regards,
Dr. Thomas H. Cook
Galvanizing Consultant - Hot Springs, South Dakota
---
November 16, 2010
A. We have trialled Bismuth in one plant for a year or more, and found that:
It did not increase fluidity that we could notice in normal galvanizing, but did fluidize dross, making drossing difficult.
It did not change the appearance of the finish.
It did not make any difference to white rust susceptibility, but then we have passivated (Chromic acid, not sodium dichromate, and no discolouration).
It cost a lot of money.
There seemed no measurable benefit.
Lead is claimed to be toxic "at all levels". I haven't seen any substantiation of that, but surely Pb is present in ALL molten zinc to some level?
In my practical experience, passivation is the only sure way to prevent white rust (better called "wet storage stain"), when you cannot control the conditions that the galvanized steel undergoes afterward.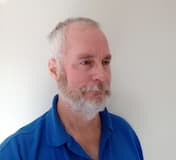 Geoff Crowley
galvanizing & powder coating shop
Glasgow, Scotland
---
November 17, 2010

Geoff,

Thank you very much for your bismuth comments. You have "filled-in" some details about bismuth that I suspected for some time. You have advanced my work. The "final" questions about bismuth have not yet been answered but I am working on it.

Regards,
Dr. Thomas H. Cook
Galvanizing Consultant - Hot Springs, South Dakota
---
November 28, 2010
A. Sirs:

A few months ago I started research to find good means to convert hot dip galvanizers to lead-free. Most USA galvanizers accomplish this by using bismuth at 0.1% and nickel at 0.05%. For the research I sent steel samples to galvanizers to test steel reactivity, surface tension, and viscosity.

In my initial contacts, I encountered no-lead bismuth users who absolutely believe that bismuth was helping them. Two of these do substantial spin (bolts) and claim better threads. The other two claim a %GZU lowering of about 0.3%. My test pieces DID NOT SHOW ANY IMPROVEMENT WITH BISMUTH.

In the case of 0.05% nickel, the zinc coating was reduced about 33% on some reactive steels. Because of the cancer causing nature of nickel, I am concerned about its use in hot dip galvanizing. I have been able to match the nickel results on reactive steels without using any nickel by altering the chemistry of the molten zinc.

Back to bismuth--Negatives include high cost, and possible white rust. Positives may include more spangle, and possible better zinc/steel wettability (helps when using bad flux).

Quite recently, three USA galvanizers in the same geographical area had white rust outbreaks. The one with 0.001% aluminum had much less white rust than the other two who had 0.003% aluminum and 0.005% aluminum. Only the 0.005% aluminum case had no bismuth. Thus from these data, too much aluminum may be the greater cause of white rust.

Thank you Geoff, for your comments, especially relating to dross and bismuth. At present I have a trial going on in which the dross to production is 0.44%. Over the years I have considered that any dross/production greater than 0.6% is excessive (except for spin which can be double). Geoff, do you have your dross/production percent number? Do you have these numbers during the time you were using bismuth?

This Friday I go on a consulting trip on which we are building a humidity chamber out of a fish aquarium. I am hopeful to alter the zinc chemistry to reduce or better yet eliminate white rust at the source. We have many experiments planned and I hope to learn as much on this trip as I have in the last few months. One of my goals is a "stay bright" zinc coating.

Yankee Doctor

Regards,


Dr. Thomas H. Cook
Galvanizing Consultant - Hot Springs, South Dakota
---
November 28, 2010
A. Sirs:

Just since I last posted, I went to google and did a search for: "Composition, Testing, and Control of Hot Dipt galvanizing Flux" (with the quotation marks). Several "hits" showed up including cracking due to tin in the zinc (which I was aware of). In this European article it is claimed that bismuth also causes cracking of the steel. I need to make a copy of this article and see their results.

I was flattered that the test fluxes were the double salt and quadraflux. Quadraflux is my invention, I feel quite bemused tonight.

Regards,
Dr. Thomas H. Cook
Galvanizing Consultant - Hot Springs, South Dakota
---
March 31, 2012
-- this entry appended to this thread by editor in lieu of spawning a duplicative thread
Q. What is bismuth-zinc galvanizing? Is it cheaper than the normal galvanizing process? I think bismuth is only an additive in molten zinc bath; but I am not clear about this process. Kindly explain, if you have info.

regards
Husain Loladia
- ahmedabad,gujarat, India
---
July 16, 2016
-- this entry appended to this thread by editor in lieu of spawning a duplicative thread
Hello,
Bismuth can be used instead of lead? What % of bismuth can be used? Is bismuth hazardous?
Ankush Harde
- abu dhabi, uae


If you have a question in mind which seems off topic, please Search the Site