Where the world gathers for
plating, anodizing, & finishing Q&As since 1989
-----
Converting from hexavalent passivation acid zinc plating to trivalent alkaline zinc
October 21, 2010
I want to convert from acid coated zinc hexavalent passivation to alkaline coated trivalent passivation.I am using barrels.My purpose is to increase the NSS life and the resistance against white and red corrosion.Kindly suggest
1.what all changes I need to make?
Do I need to change my rectifiers,barrels?
2.Will the efficiency come down
Ritesh Singhania
Engineer - Pune, West Bengal, India
---
November 4, 2010
Hi,

You just need to change the passivation tank solution, you can just can look for best supplier available for Trivalent passivations and the top coats depending upon the corrosion protection your customer need.
If you have an manual line for acid zinc barrel plating then no issue you can just do passivations manually by dipping with a very good drying system, for automatic lines you need to have a special passivating barrel and drying system.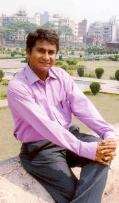 Praveen Kumar
plating process supplier
Mumbai, India
---
November 24, 2010
Dear Mr Singhania,


Do I need to change my rectifiers, barrels?

a. You will need a voltage of 12-16 volts for alkaline process
instead of 8 -10 Volts for chloride process. I can't say if you have to change your rectifiers - check what you have.

b. Barrels will have to rotate slower - 6 to 8 RPM is ideal:
you may need to modify the drive for this.


2. Will the efficiency come down?

c. You bet your life it will. a 50% drop in efficiency is quite normal.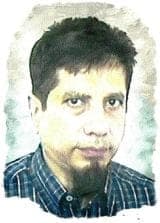 Khozem Vahaanwala
Saify Ind

Bengaluru, Karnataka, India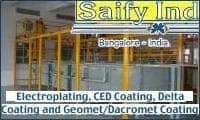 ---
January 2, 2011
I agree to Mr. Khozem Vahaanwala he has rightly suggested.

Why you want to change from Acid Zinc to Alkaline Zinc?

You can also achive 140 - 250 hrs for white corrosion for Tri Blue Passivation in India too with Acid Zinc.

I was achieving 700 Hrs in Tri Blue Passivation on Cast Iron Parts Exported to America.

Regards,

Parashar S R
Sanjeev Raman Parashar
- PUNE, Maharashtra, India