Where the world gathers for
plating, anodizing, & finishing Q&As since 1989
-----
Gold trace cracking on PCB
October 19, 2010
Sir,

I work for an avionic company. One of our transmitting antennas made of a duroid PCB (soft substrate with 1/2 ounce of foil copper) requires that a tab be plated with gold for better conductivity. Our supplier is applying 50 to 100 microinches of nickel followed by 200 microinches of Gold Plating.

The problem we have is that lately the tabs are cracking on the surface and eventually the trace is open. We have other PCBs from other suppliers using a similar substrate (copper foil on duroid with nickel and gold) and I can bend the trace and we do not see any cracks.

Our supplier does not understand what is happening or at least is not telling me if they know what is happening. I'm wondering if they put too much gold on or if their bath is contaminated.

Any help would be appreciated.


Ren Bergeron
Project Engineer - Montreal, Quebec, Canada
---
October 21, 2010
Organic contamination in a gold bath can lead to hard, stressed gold which can crack. A flexible substrate would do the rest.
If the gold has been in use for some time and has not been carbon treated, that would be my first suspect. Expect to loose some gold on the carbon so send it to your refiner.

From a connector point of view, it is common to back up a flexible tab with a bonded on solid member, particularly if it is subject to vibration like an avionic environment.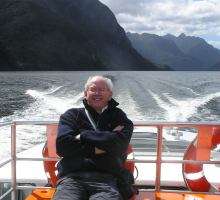 Geoff Smith
Hampshire, England
---
October 21, 2010
Hi Geoff and Ren,

Don't underestimate the possible influence of a stressed nickel deposit as well, maybe your supplier uses a full bright one or has a contamination in his nickel or parameters are out of range. All reasons to go back to your supplier and discuss the issue in more detail.

Best regards,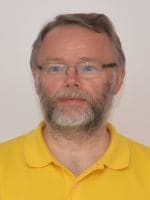 Harry van der Zanden
- Budapest, Hungary
---
October 26, 2010
Hi Goeoff and Harry

Thanks for the response.

After further discussion with our supplier we discovered that they use sulfate nickel and its thickness was about 250 micro inches with 200 micro inches of gold. Our supplier as sent a sample of the bath solutions to be analyzed for contamination and is suggesting the following changes:

Replace the sulfate nickel with sulfamate nickel and reduce the thickness between 50 to 100 micro inches.

Any comments on those changes?

Thanks again for your help.

Best regards,

Ren Bergeron
- Montreal, Quebec, Canada
---
October 29, 2010
Hi Ren,

Good suggestions, the sulphamate nickel contains less stress as the sulfate type, as long as your supplier sticks to the 'good housekeeping rules'. Maybe you should ask him if he uses or intended to use brighteners too and how the supplier will avoid recurrence of the problem. The Nickel reduction is OK. Your spec was 50 - 100 if I remember well. It makes a bit of a strange impression to me, if the plating is 3x more as you thought it was......I see no functional reasons for that.

Good luck,

Harry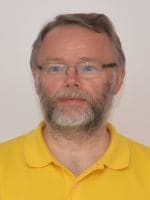 Harry van der Zanden
- Budapest, Hungary