Where the world gathers for
plating, anodizing, & finishing Q&As since 1989
-----
Avoiding rusting screws in oceanfront construction
October 17, 2010
I construct high end residential homes on the ocean. I need to find a source to obtain screws in various assortments that will not rust. Is the black oxide over stainless the way to go?
Jeff Gagliotti
Contractor - LI, New York, USA
---
October 18, 2010
Hi, Jeff. Black oxide is the finish on rifle barrels; it requires frequent cleaning and oiling to avoid rust even in benign environments. To completely avoid rust, you would need either very expensive stainless like type 347, or a clear coat on the stainless. Even 316 stainless will get surface rust.

Nickel-chrome plated screws would not rust at all for some period of time, depending on the quality of the plating; but an ocean front home isn't a Harley and I don't think I'd like the bling. Preferable might be to talk the homeowners into the fact that surface rusting in an oceanfront environment is acceptable and warm looking :-)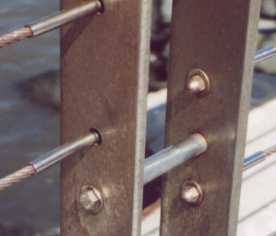 I love the not-quite-stainless stainless steel railings at the Lewes ferry landing.

Regards,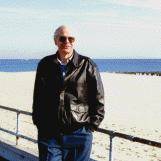 Ted Mooney
, P.E.
Striving to live Aloha
finishing.com - Pine Beach, New Jersey
---
October 19, 2010
I suggest investigating stainless steel fasteners that are inherently corrosion resistant. Bufab Stainless is one manufacturer that specializes in stainless steel fasteners, and it offers a number of grades that are suitable for salt spray applications, including a high molybdenum version of Type 316, as well as duplex 2205 or even superaustenitic 254 SMO. Black oxide coatings for stainless steels do improve performance, namely delaying the onset of SCC, but when applied over Type 304 (A2 ISO 3506-1) they are more of a temporary measure rather than a permanent solution.
Toby Padfield
- Michigan, USA
---
October 20, 2010
The dip spin exterior screws work quite well. I am on the water and have used 18-8 SS and the dip spin screws and both have worked well for 12 years.
James Watts
- Navarre, Florida
---
October 20, 2010
Thank for your answers. The key the problem is the end product needs to be black in finish. I have had no luck with powder coated screws - or painted zinc. I'm trying to blacken stainless as I figure the stainless as the material under the black finish would be the way to go. I also have had no luck spray painting the stainless. Any suggestions on a material that will hold up and black in finish to the sea salt and weather? Thank You
Jeff Gagliotti
- Southampton, New York
---
October 21, 2010
Hard TiAlN coating by PVD process has blackish colour and should give corrosion protection. But it could be expensive.
H.R. Prabhakara
- Consultant
Bangalore Plasmatek - Bangalore Karnataka India
---
November 2, 2010
I don't know if it would be an option for your particular needs, but there have been lots of posts in the past regarding the use of anodized and powdercoated aluminum fasteners in ocean front environments. If you go with BOTH, the chance of corrosion is very low, and aluminum fasteners come in pretty strong varieties.

Good luck.
Jim Gorsich
Accurate Anodizing Inc.

Compton, California, USA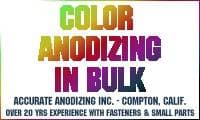 ---
November 3, 2010
Jeff,

If the fasteners must be black, then Type 316 (A4 ISO 3606) with black oxide is probably your best bet. Paint or other coatings on stainless steel don't work very well.
Toby Padfield
Automotive module & component supplier - Michigan
---
November 5, 2010
I would try E-coat. It's thin, black, and extremely corrosion resistant. Usually superior to plating. E-coat is typically an epoxy, or the heads could succumb to UV degradation if they are in direct UV.
Adam Adkisson
Operations - custom coater - S. Texas
---
November 5, 2010
To say that E-coat is superior to plating, one needs to identify the use and conditions of each. Black and cost are major factors for, but not the only ones.

A plater.
James Watts
- Navarre, Florida
---
November 13, 2010
I WOULD SUGGEST Cadmium PLATING BUT I AM UNSURE IF THIS IS PERMITTED IN YOUR AREA.
MAHENDRA GARGATTI
- BELGAUM, KARNATAKA, India